Lawyer: Michael Darby's Suit Against Candiace Dillard Bassett Ramps Up RHOP Tension - Exclusive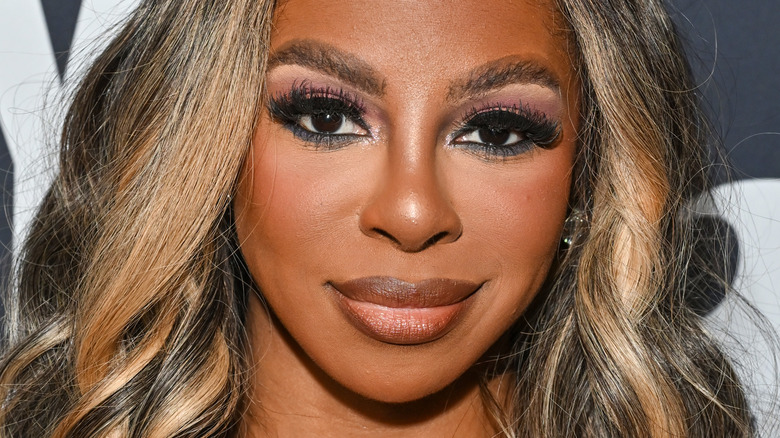 Lester Cohen/Getty Images
The "Real Housewives" franchise that Bravo has built is massive at this point. What started out as a show about housewives in Orange County grew to New York City, Atlanta, and several other cities. Currently airing, "The Real Housewives of Potomac" focuses on women in the Maryland town of Potomac and premiered back in 2016. Presently the main wives include Gizelle Bryant, Ashley Darby, Robyn Dixon, Karen Huger, Wendy Osefo, Mia Thornton, and Candiace Dillard Bassett. And like many housewives before her, Bassett is not one to take anything sitting down. If someone comes for her or her husband, she'll have no problem setting them straight. But in the most recent seventh season, that has proven to get her in legal trouble.
She joined the "RHOP" cast in 2018, and before that, Bassett worked for the Obama administration. She first worked in the Department of Public Engagement and Intergovernmental Affairs and on his re-election campaign. She's also a pageant queen and a singer-songwriter. She does it all. And when it came to another housewife trying to call her or her husband out, Bassett shared a detail she'd been holding on to, even though she's now being sued because of it.
Candiace Dillard Bassett claims Ashley Darby's husband, Michael, cheats with men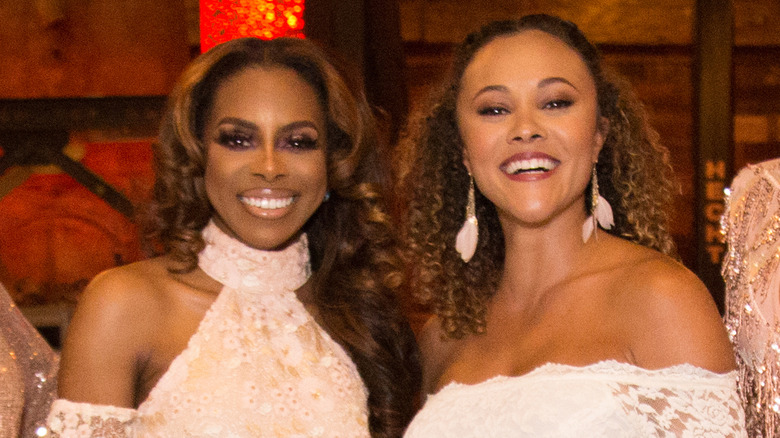 Brian Stukes/Getty Images
According to TMZ, Michael Darby is now suing Candiace Dillard Bassett for defamation for comments she made on the series. Michael is the husband of Bassett's fellow castmate, Ashley Darby.
On a previous episode of "The Real Housewives of Potomac," Ashley started bringing up allegations about Candiace's husband, Chris Bassett, prompting Candiace to share the comment she's now being sued for. "Chris has been in some other DMs that are not quite so innocuous and innocent as mine," Ashley started to say. Candiace brought her right down, claiming that Michael likes to meet up with a man and participates in oral sex. She claimed Michael "is a client" of this man she knows. "You wanted smoke, so here," she said after dropping that bomb of a secret. 
TMZ reported that Michael sent Candiace a cease-and-desist order at the beginning of 2023 and she has yet to retract any of these comments, leading to this lawsuit. This also comes after Chris was at the center of rumors this season, with Candiace telling Page Six's "Virtual Reali-Tea" podcast in January 2023 that he was not doing well after housewife Gizelle Bryant saying he made her uncomfortable at the Season 6 reunion. 
Attorney says this defamation lawsuit could make filming 'RHOP' harder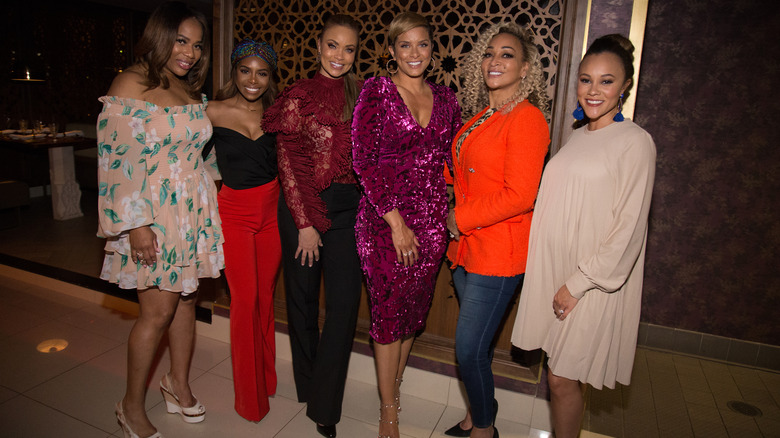 Brian Stukes/Getty Images
So what does this lawsuit mean for Candiace Dillard Bassett and "The Real Housewives of Potomac" moving forward? Los Angeles entertainment attorney Tre Lovell exclusively told Nicki Swift that the show will definitely feel the impact of this suit in the future. "It most certainly will increase tension," Lovell explains. "During the lawsuit, the attorneys will advise that the parties don't comment on the case or any statements. It may be tough for Candiace and Ashley [Darby] to keep silent if the lawsuit comes up or the subject matter of the statements come up..." He says that if Bassett "double[s] down" on her claims, especially after that cease-and-desist order, she'll dig herself a bigger hole. "This may help establish actual malice as she continues to make statements knowing contrary facts and that the other side denies it," Lovell reveals. 
Lovell does note that this will obviously bring viewers to the show, which could make the series lean into it in any legal way they can. Lovell says that these types of cases aren't straightforward, either. "Defamation lawsuits are always tough, especially if derived from reality TV shows, as the First Amendment gives the cast a lot of room to speak their minds," he says. "But if you state specific facts about someone that are false, causes them harm or humiliation, and you know it's false or act recklessly in disregard of the truth, you can certainly be sued."