Tobey Maguire Once Sparked Rumors With Sofia Richie (When She Was Only 18)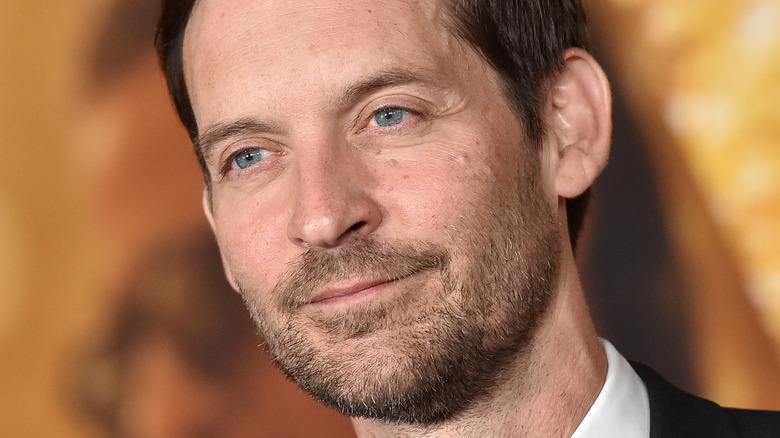 Axelle/bauer-griffin/Getty Images
Tobey Maguire is known for many things, like starring in the first-ever live-action Spider-Man film, showcasing his talent as a poker player, being Leonardo DiCaprio's childhood BFF, and, of course, being an excellent actor. But behind the camera, he was also once known for being a certified party boy.
Longtime fans of Maguire are likely aware of his membership in DiCaprio's so-called "p***y posse," described by Nancy Jo Sales in her 1998 New York Magazine feature on the actor as "fun-lovin' guys you always see Leo around with." They're known for being "his pack of devotees," with a New York photographer who knew the actor adding, "they're all about seeing the girls." Maguire has been a member of the bunch since the beginning, and to this day, he and DiCaprio team up when it comes to meeting women. In February 2022, Page Six reported that the two were spotted clubbing in Hollywood. "It was very clear that Tobey was on the prowl and Leo was his wingman," a source dished. "Leo introduced Tobey to three different blondes."
Maguire is and probably always will be a party animal, but sometimes, it gets him in trouble. There was a time that his partying led to rumors of him possibly dating then-18-year-old Sofia Richie — raising eyebrows among fans.
Sofia Richie and Paris Hilton squashed the dating rumors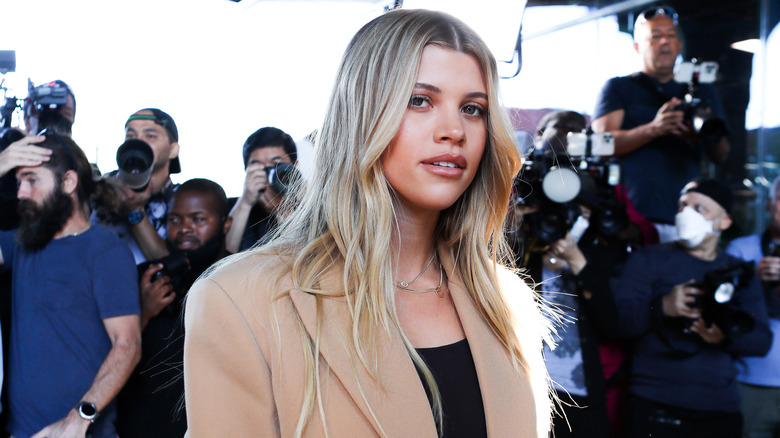 Hippolyte Petit/Getty Images
Back in 2016, Tobey Maguire and Jennifer Meyer called it quits after nine years of marriage. "After much soul searching and consideration, we have made the decision to separate as a couple," they told Us Weekly at the time. "As devoted parents, our first priority remains raising our children together with enduring love, respect and friendship."
Apparently, Maguire coped up with the split the best way he knew how — partying. At the time, TMZ reported that the "Spider-Man" actor was spotted getting cozy with Sofia Richie — who is 20 years his junior — at a club in Los Angeles. And to make matters worse, the photos were evidently snapped before the announcement of Maguire and Meyer's separation. 
However, Richie quickly dismissed those pesky dating rumors when confronted by the paparazzi, with TMZ reporting that she said, "Are you f***ing joking," when asked about a possible romance. Paris Hilton — who was with Richie at the time — also made an effort to squash all assumptions of a possible Tobey-Sofia romance. "Literally stop asking her that because it's a bulls*** rumor," she said. "She's a beautiful young teenager who is single and loving life." Ha, we guess that explains it!
Who is Tobey Maguire dating today?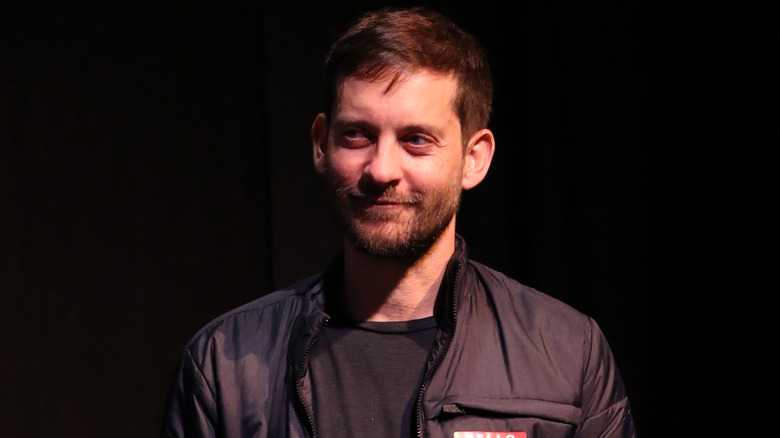 Hutton Supancic/Getty Images
Tobey Maguire has had a long list of lovers, but as of this writing, he's reportedly single. His last reported girlfriend was model Tatiana Dieteman, whom he dated for three years before calling it quits. In November 2022, he was photographed hanging out with two "mystery" women, althought it's unclear whether they were just his pals or not.
But what we're sure of is that he remains friendly with his ex, Jennifer Meyer. "I don't know what I would do without him — Tobey's my best friend," the jewelry designed shared with The Hollywood Reporter. "I lucked out in the biggest of ways. He's still very sweet to me." During an appearance on "The World's First Podcast," she also revealed she still treats Maguire as family. "It's been the most beautiful experience of my life having this beautiful breakup," she dished. "I can't even explain. I would literally do anything in the world for Tobey. He is my brother. I love him to death and we have the most beautiful family."
As for Sofia Richie? She's happily engaged to her fiance Elliot Grainge, a music executive. "I love Elliot," her dad, Lionel Richie, told Access Hollywood. "I've known him since he was 12 ... It was one of those things where I don't have to go back and check out the kid. I know who it is."