Here's Who Chicago Med Star Oliver Platt Is Married To In Real Life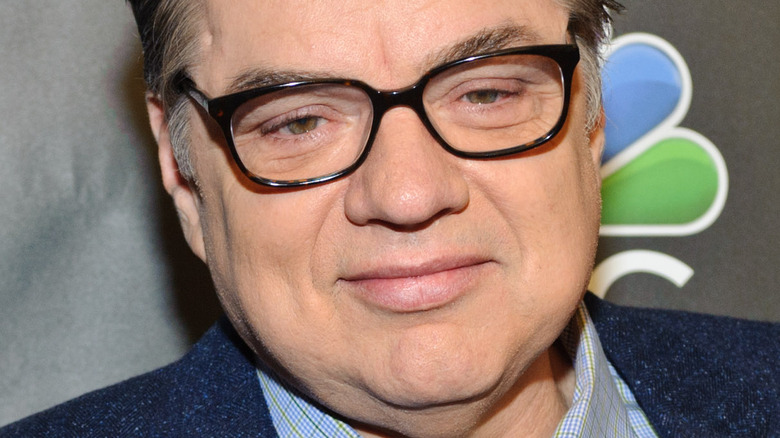 Timothy Hiatt/Getty Images
"Chicago Med" character Dr. Daniel Charles has certainly experienced some ups and downs in his love life, but what do we know about the man playing him, Oliver Platt?
The "One Chicago" franchise has no shortage of love affairs, and Platt's character is no exception to the rule. In fact, as longtime fans of "Chicago Med" likely remember, he's walked down the aisle a whopping four times. Granted, two of those trips were with the same bride: his first wife, Caroline Charles, nicknamed CeCe. However, in a heartbreaking twist, CeCe died not long after their second wedding. Making things all the more devastating, in one scene ahead of her passing, the couple joked about him finally getting better at matrimony, to which he replied, "Fourth time's a charm, I guess." CeCe's reply? She urged him to get married a fifth time, after her death. That prompted a particularly heartbreaking reaction from the psychologist — one many in the YouTube comments section deemed the hardest thing to witness on the show to date.
Luckily for Platt, his real love life hasn't been quite so tumultuous. In fact, he's been with his first (and only!) wife, Camilla Campbell, since they tied the knot more than three decades ago. So, with that in mind, what do we know about Campbell?
Camilla Campbell's been involved in showbiz, too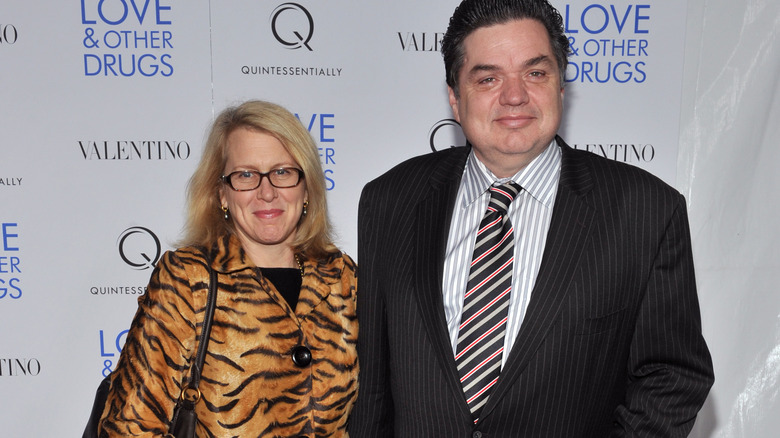 Henry S. Dziekan Iii/Getty Images
When Oliver Platt and his wife, Camilla Campbell, tied the knot back in 1992, a wedding announcement published in The New York Times revealed that, like her hubby, Campbell was involved in the film business. 
At the time of the nuptials, the outlet reported Campbell had built a career for herself in the documentary space as an assistant producer. As to which documentaries she'd been involved with in the past, details weren't shared. However, some time after their wedding, she shifted gears into another industry altogether: education. Today, she's a member of the board of trustees for liberal arts institution Vassar College. She's in pretty good company there — Lisa Kudrow happens to be a trustee, too. However, where Kudrow is an alumni of the school, Campbell attended Boston University. That makes Campbell's place on the board all the more impressive. In fact, as noted by the college's newspaper, Miscellany News, Campbell is one of just two non-alumni members on the board. 
So, what qualified her for the role? According to her bio on Vassar's website, she's held a number of impressive positions in education over the years since moving on from her time as an assistant producer. At the time of writing, she heads up admissions for Grace Church School's high school — and that's not all. She also played an active role in the high school's establishment in the first place. 
Like Oliver Platt, Camilla Campbell's a hands-on parent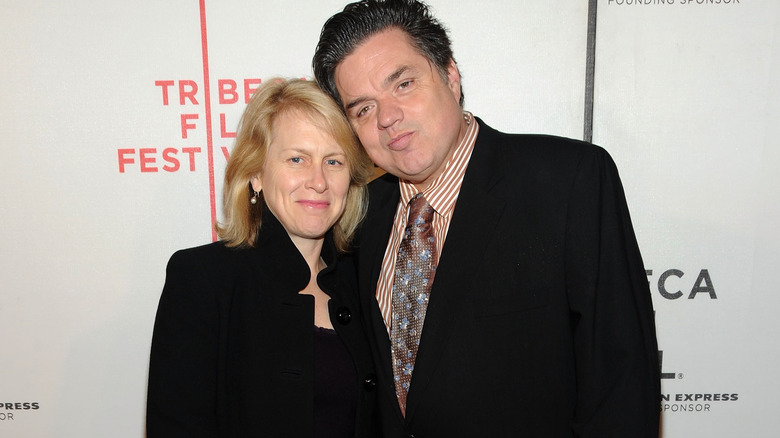 Jason Kempin/Getty Images
With two flourishing careers in two different industries, it wouldn't be too far-fetched to think that work occupied most of Camilla Campbell and Oliver Platt's time. However, that couldn't be further from the truth. In fact, both have played an active role in all three of their children's lives. 
For starters, back in 2014, Platt told Tufts Now that, to give his kids a stable routine, he'd opted to focus on film and TV over theater. Pointing to his own childhood experience moving from place to place because of his own father's job as a diplomat, Platt explained that film and TV was the easiest choice. "The impact of moving us around so much was tough to get adjusted to. I knew I didn't want to put my kids through that," he said. Plus, as he'd previously told Tulsa World of theater, "The financial rewards are just not as attractive. When you have a family, you have to think about those things." 
As for how Campbell's career has adapted around their kids, it's worth noting that her trusteeship at Vassar College is undeniably linked to them. As Platt said in a fundraising video he and Campbell did for the college, "We are the proud parents of three — count 'em, one, two, three — Vassar students." We are not sure what came first, Campbell's trusteeship or the kids' attendance. One thing we do know, however, is that this couple puts family first, always.