Tom Schwartz Is Just As Guilty In Sandoval's Affair With Raquel Leviss (& He Better Give Us Answers)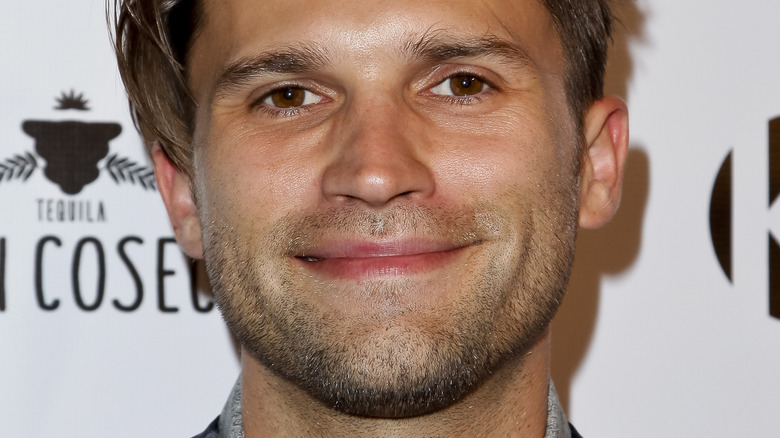 Tibrina Hobson/Getty Images
Tom Schwartz may have gotten away with pouring a drink on Katie Maloney back in the day, but this time, he has a lot to answer for in his involvement in Tom Sandoval and Raquel Leviss' affair. 
Usually an affair involves two people, but in this case, it took three to tango. Schwartz and Leviss' lukewarm hookup was the premier storyline on "Vanderpump Rules" Season 10 until it got derailed by the news that Leviss and Sandoval were in a full-on secret relationship behind Ariana Madix's back. All signs point towards Schwartz acting as Sandoval and Leviss' decoy, which in our books makes him just as guilty as the two cheaters.
While Schwartz hasn't gotten off completely scot-free and has received some backlash from "VPR" fans, he has remained suspiciously silent without so much as a half-hearted apology he's known for. We're not going to let him charm himself out of this mess with his gee-golly expression and typical clueless act. It's time Schwartzy finally clears up his role in the Scandoval.
Tom Schwartz may have started covering up for Sandoval after Coachella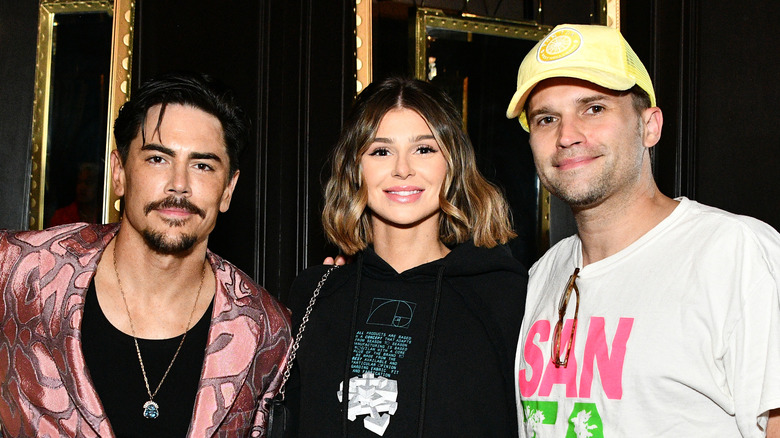 Araya Doheny/Getty Images
We all know that Tom Schwartz isn't the brains of TomTom and needs Tom Sandoval to guide him through life. Unfortunately, that means he'll do whatever his bestie wants, even if it means hurting his friends. 
Even Andy Cohen had suspicions that Schwartz knew about Sandoval's affair, long before it was public news. During an episode of SiriusXM's "Andy Cohen Live," the Bravo host recalled Schwartz acting unusually shifty with Sandoval while they were on "Watch What Happens Live" early in February. When the topic of Leviss and her ex James Kennedy came up, Cohen mentioned on his radio show that "there was some odd energy between them," adding, "Schwartz was looking at Sandoval the entire time — almost for guidance on answers." The host then wondered what we're all thinking: "When did Schwartz find out about this?"
It's not a long shot to believe Schwartz was aware of the affair as far back as Coachella 2022, when rumors swirled that he and Raquel Leviss were spotted getting cozy. However, Schwartz slipped up when he told fans that he wasn't at the music festival. Was perhaps the wrong Tom named? Fast forward to Scheana Shay's wedding, where Schwartz and Leviss made out (despite having zero chemistry). How convenient that the two start up a friendly flirtation after the Coachella rumors, making Sandoval seem completely innocent. We all know that Schwartz will do anything to cover up for Sandoval, and this time he's gone too far.
Clues point to Tom Schwartz knowing about the affair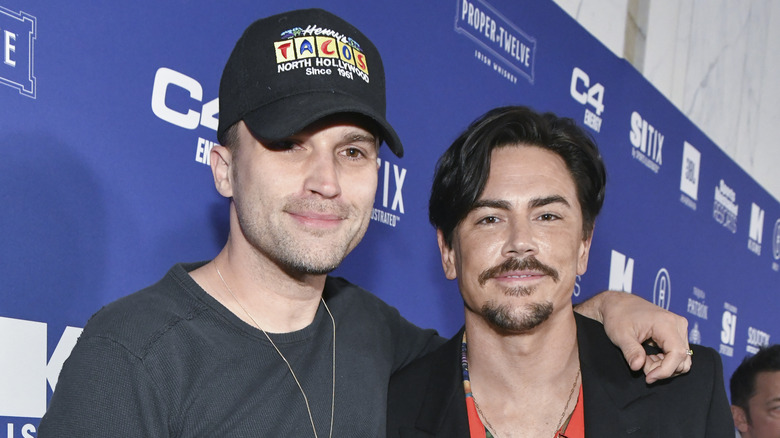 Rodin Eckenroth/Getty Images
The day the news broke of Tom Sandoval and Raquel Leviss' affair, Tom Schwartz had just one reaction — and it was suspiciously glib. In a now-deleted Instagram Story, he wrote, "I asked my magic 8 ball if it's going to be a chill day." He shared a picture of the magic 8 ball's response, which read, "My reply is no." Although the other "Vanderpump Rules" stars expressed outrage over Ariana Maddix being betrayed by two loved ones, Schwartz seemed as unruffled as Sandoval's pornstache. 
Sandoval later issued a statement on Instagram, asking Team Ariana fans to leave his friends and family out of the drama. "Schwartz specifically only found out about this very recently, and most definitely did not condone my actions," he wrote. Sandoval doth protest too much — just how long did Schwartz know about the tryst before the news broke?
As we all know, the two Toms are joined at the hip, giving Leviss a great excuse for being around Sandoval as her phony fling with Schwartz heated up. As Sandoval's BFF, there was no way Schwartz was in the dark about their affair. Sandoval and Leviss have quickly become the most abhorred people of 2023 since their illicit entanglement was outed, but Schwartz's hands aren't clean either. "VPR" fans deserve just as many answers from him in the aftermath of Scandoval.