Bethenny Frankel Shows Her Support Of Heather Dubrow's Son's Transition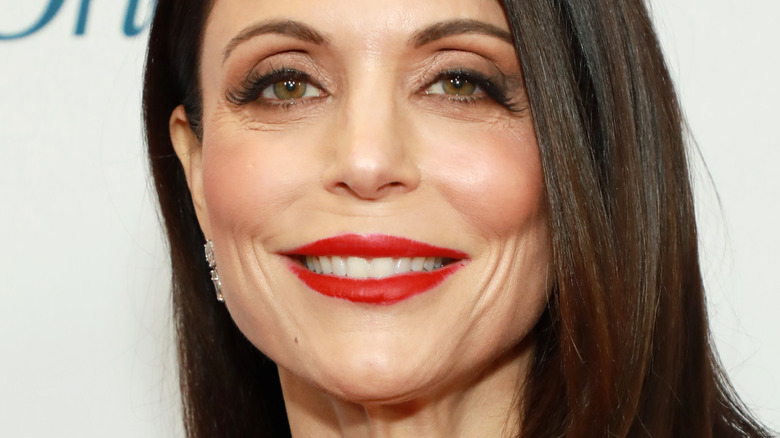 Jason Mendez/Getty Images
Ace Dubrow will always have the support of the "Housewives" bunch.
"Real Housewives of Orange County" star Heather Dubrow announced that her son, Ace, is transitioning via Instagram. The reality star shared a heartwarming post supporting Ace's decision to transition. Heather wrote, "It's International sons day! We love you, our youngest son, Ace. Our job as parents is to give our kids a safe and supportive environment so they can grow up as healthy, happy, confident, independent humans." 
Heather and her husband, Terry Dubrow, are in full support of their son. Heather continued, "Since Ace is a 12-year-old child, with a long life ahead of him — we will let him tell his own story someday if he chooses to do so." Heather ended the post by sharing how supportive and loving her entire family has been towards their son.
As much support as there was for Ace from his family and friends, unfortunately, there was also a lot of criticism. Some users believed that Ace is too young to make the decision to transition, and others are not in support of the idea of being transgender at all. As much hate as there may be, Ace has a major "Housewife" on his side, and she is letting her support be known.
Bethenny Frankel is clapping back at haters
"Real Housewives of New York City" star, Bethenny Frankel, will always be in Ace Dubrow's corner. Frankel shared a post of Ace and her daughter, Bryn, on Instagram having fun in the snow, but it was her heartfelt caption that showed that the star is constantly supporting Ace.
The reality star revealed that she has long known the Dubrow family, so when she ran into them in Aspen, it was a joyous surprise. Frankel detailed how she discovered Ace was in the process of transitioning. She wrote, "...I met her beautiful sweet son Ace, around Bryn's age...I soon received a text from Heather saying that Ace had recently transitioned. She felt she needed to make some clarification. It's a new world now, thankfully..." The "RHONY" star shared that Bryn and Ace hit it off and quickly became friends during the trip and ended her post by sharing a sweet sentiment about life. She said, "...You can't be who you're not. You have to allow yourself to be free in being who you are. Life is so short and precious."
Sadly, haters, once again, came flooding in the comments criticizing Ace transitioning at such a young age. However, Frankel was having none of it. When one user called transitioning at 12 "premature," the reality star clapped back, saying, "it's not you so you don't know." Clearly, the "RHONY" star will continue to support her friends and their kids through everything.