Who Is Bethenny Frankel's Daughter, Bryn?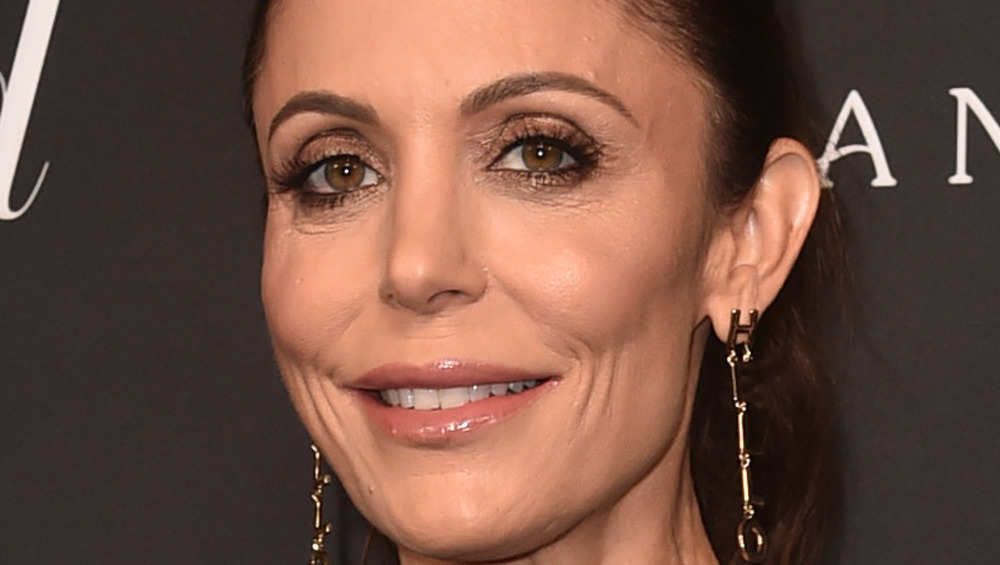 Alberto E. Rodriguez/Getty Images
Reality TV icon Bethenny Frankel has worn many hats over the years: entrepreneur, SkinnyGirl founder, Real Housewives of New York fan favorite, #BStrong humanitarian, podcast host, and producer of the highly-anticipated competition series, The Big Shot With Bethenny. Yet her most beloved role to date has been mother to daughter Bryn, whom she shares with her ex husband Jason Hoppy. 
Bethenny and Jason split in 2012, and vowed to "amicably co-parent" their daughter, per Entertainment Tonight. But things didn't go quite that smoothly. The divorce proceedings were dragged out, and by 2017, Jason was arrested for harassing and stalking Bethenny, according to Page Six. Bethenny and Jason officially divorced in January 2021, almost a decade after separating. Bethenny announced the following day that she was engaged to longtime beau Paul Bernon, who will become a stepfather to Bryn. 
So who is Bethenny's tween daughter Bryn? Keep scrolling to find out! 
Bethenny Frankel famously keeps Bryn out of the spotlight
Like fellow RHONY star Sonja Morgan, Bethenny Frankel didn't allow Bravo cameras to capture Bryn on the series. Yet similar to Sonja's daughter Quincy making her Instagram public, Bethenny is now showing Bryn on her social media pages. "#mybooboo," Frankel captioned a Halloween pic with Bryn. The mother-daughter duo have been quite the "#quaranteam" during the pandemic, even jokingly taking trips to their "private (kitchen) island" on Instagram. 
Bethenny also revealed to Page Six that Bryn is a prolific artist who even worked with Romero Britto at his Miami studio. But 10-year old Bryn won't be selling any of her paintings just yet. "I know it sounds crazy, but all kids are into business now because of shows like Shark Tank," Bethenny explained. "So I like that she's not thinking that way yet. I want her to enjoy her life. Life gets hard later, so let's enjoy it now." 
Bryn even helps Bethenny during her photoshoots. "She set up the video, set up the lighting, set up the props... she did a great job! But she doesn't really want to get paid and she doesn't think like that," Bethenny assured. Leave the business savvy to the Big Shots!