Matchmaker: Tyga Won't Be Avril Lavigne's Happy Ending As Fling Heats Up - Exclusive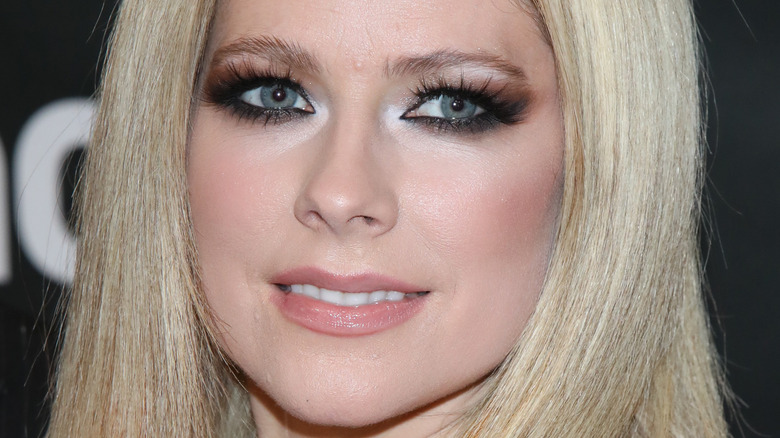 Jeremy Chan/Getty Images
Lately, Avril Lavigne's dating life has been a bit, well, complicated. The pop-punk princess has had some pretty public romances, and her dating history is nothing short of eclectic. She's been linked to Wilmer Valderrama, her former drummer Jesse Colburn, and Brody Jenner, to name a few. Not to mention she's been married twice. First to Sum 41 frontman Deryck Whibley from 2006 to 2010 and then to Nickelback rocker Chad Kroeger from 2013 to 2015. Most recently, Lavigne was involved with rapper Mod Sun, starting in 2021. The two even got engaged before breaking things off in February, a year after Mod Sun proposed in Paris.
And Lavigne has not been laying low in her breakup phase. She and rapper Tyga — known for dating Kylie Jenner when she was under 18 — were recently spotted at dinner together. Although the nature of their relationship was unclear at first, they left little doubt when they were spotted kissing outside a Paris Fashion Week party. So while the "Sk8r Boi" singer is enjoying the beginning stages of her new relationship, what can fans expect from this couple? An expert matchmaker weighs in.
Matchmaking expert doesn't think Avril Lavigne and Tyga are compatible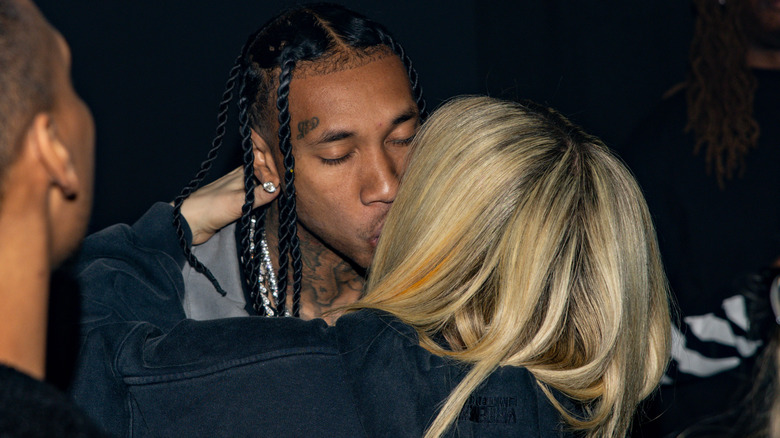 Arnold Jerocki/Getty Images
Celebrity couples come and go, and Avril Lavigne and Tyga's new courtship has a lot of people talking. But Susan Trombetti, matchmaker and CEO of Exclusive Matchmaking, told Nicki Swift she doesn't see them being compatible in the long run. "I see this as more of a rebound-type of fling," she said, referencing Lavigne's breakup with Mod Sun. "Sometimes you marry your rebound, but most times, you don't."
Trombetti also noted that Tyga is stylistically different than the usual guys Lavigne dates, "Avril usually goes for an 'edgier' type of guy," she points out, though she does give Tyga some credit. "While Tyga isn't as 'edgy,' some of his videos and lyrics definitely are risqué, so it probably goes with the brand." The CEO of Exclusive Matchmaking did note that their interest in music and the fact that they both started their careers at a young age might be a point of relatability for the couple. "That's a very comforting place for Avril to land while processing her breakup," she said, adding that someone who understands the industry and the lifestyle that comes with it would be appealing to the "What the Hell" singer.
Going off the "rebound" aspect of their relationship, Trombetti did note it's "never a good idea to go jumping into another relationship" after a breakup. But it's also not super serious. "She's been married twice before and just off a broken engagement," Trombetti said. "Chances are, she is just having fun and taking some time off from a serious commitment."