Max Verstappen's Girlfriend: What We Know About Kelly Piquet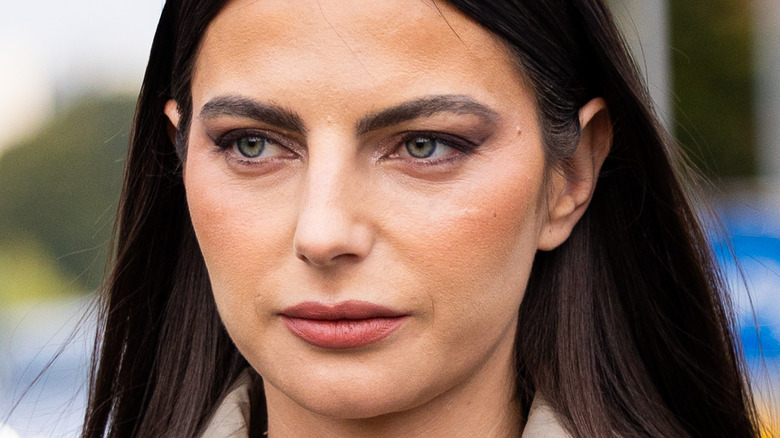 Claudio Lavenia/Getty Images
This is Max Verstappen's world, and we're all living in it. The Formula One driver has achieved impressive feats from the moment he entered the world of professional motor racing. When the Dutch prodigy joined the Australian Grand Prix in 2015 as a full-time racer at only 17 years old, he was touted as the youngest-ever driver to compete in the league. Sure, he didn't get a podium finish then, but the fact that he was deemed competent enough to race with seasoned drivers made him a threat from the get-go.
Verstappen is an unstoppable force on the track, to say the least. A year following his debut in the pros, he won his first-ever F1 race and became the youngest driver to clinch a Grand Prix victory, as well as the youngest to score a podium finish. He only got with time, and experts noted he has the unique capacity to speed past his opponents with remarkable precision. As of writing, Verstappen has had 36 wins overall. Not bad for a 25-year-old!
Racing fans can't help but root for Verstappen, given his wild talent, but not many know that he also has his own cheerleader and support system — Kelly Piquet, his girlfriend.
Kelly Piquet comes from a family of racers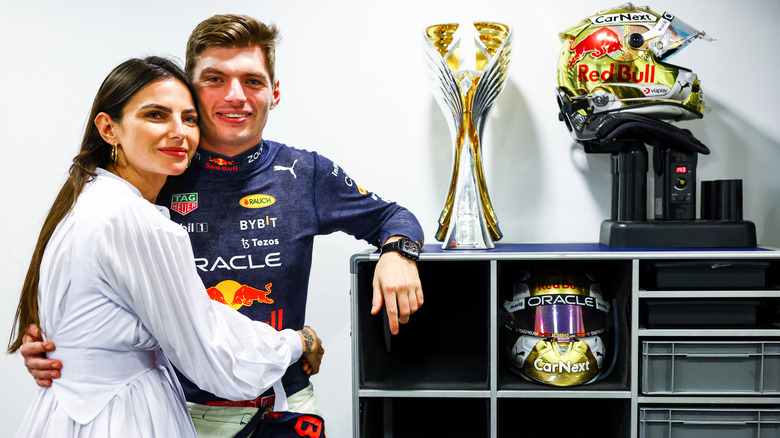 Mark Thompson/Getty Images
It's not surprising that Max Verstappen and Kelly Piquet found their way to each other's arms. Why? Apparently, like Verstappen, Kelly is also racing royalty. Her father just so happens to be Nelson Piquet, a former Formula 1 racer and three-time world champion. Her brother, Nelson Piquet, Jr., is a pro racer, too. Speaking with Vogue Netherlands, the model revealed that her exposure to racing started at a young age when she would play on the track with her big brother.
"My earliest memories are from the race track, when I first came to Brazil at the age of five with my brother Nelson who was eight. He took up karting and was instantly obsessed. They are fond memories, the afternoons spent at the go-kart track after school, watching it go round and round until the sun went down," she recalled, adding that, over the years, she helped Nelson Jr. in his races. "I was always very involved in my brother's career. I've been through the ups and downs, seeing what pressure does to a person."
And while she recognizes the pitfalls of professional racing, her love for it never wavered. "I love the thrill, the atmosphere (in certain cases), the rollercoaster of emotions, and seeing all the hard work it takes to put everything together," she told Glamour Russia. The model, however, can't help but feel anxious when it's Verstappen's turn to get behind the wheel. "I'm always super excited to support him but I always am nervous that everything goes well and that he doesn't get hurt in an accident."
Kelly Piquet is a proud mother
Before getting together with Max Verstappen, Kelly Piquet dated Formula One racer Daniil Kvyat, with whom she shares a daughter named Penelope. While Piquet doesn't divulge much about her kid, save for a few sweet photos, Verstappen's mom, Sophie Kumpen, once shared that it's a total non-issue for her son.
"Kelly is of course a bit older. She has a little child. They've created some sort of a little family," she mused. "And I think that Max maybe missed that when he was young. And I also think such stability has helped him in F1, as he knows that someone is waiting for him at home."
And the two seem to be planning to expand their family sometime in the future, too. "I definitely want kids," the pro driver revealed to Limburger, adding that if they take up an interest in racing, it's "fine" by him. But he shared that he would cultivate their passion differently than what his dad did with him. "It's easy for me to talk because I don't have kids. Maybe I'll think very differently when the time comes. But, the passion he had went very far. He did everything for me. Tuning engines, preparing karts. I don't see myself doing that. In any case, I'm not going to push my kids to race."