Jaden Smith Played A Role In Jada Pinkett-Smith And August Alsina's Entanglement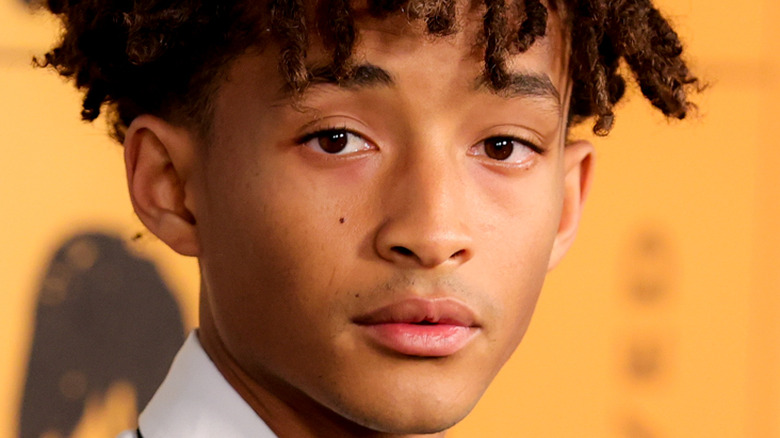 Rich Fury/Getty Images
It's been almost three years since Jada Pinkett Smith described her brief affair with R&B singer August Alsina as an "entanglement." Jada admitted to the fling while she and Will Smith were going through marital issues during the July 2020 episode of "Red Table Talk." Jada's revelation came after Alsina made their past dalliance public knowledge during an interview with Angela Yee. Since then, Jada's relationship with Will has been under a microscope, partially because they've steadily supplied the public with intimate details about their rocky marriage. For instance, we know that Jada never wanted to get married, was once in love with the late Tupac Shakur, and a host of other intimate details that no one ever asked about.
With that said, Will and Jada aren't to blame for the most recent headlines concerning their relationship. At least not directly. That honor goes to Chris Rock, who used his new Netflix special to address his and Will's infamous moment at the 2022 Oscars. If you recall, Smith boldly walked on stage after Rock made a G.I. Jane joke at Jada's expense and publicly assaulted him on live TV. "Everybody in here been cheated on," said Rock during his show. "None of us has ever been interviewed by the person that cheated on us on television. [Jada] hurt [Will] way more than he hurt me." And while Rock's comments have been met with mixed reactions, Rock also touched on another often-forgotten party involved in Jada's affair with Alsina: Her son, Jaden Smith.
Jada met August because of Jaden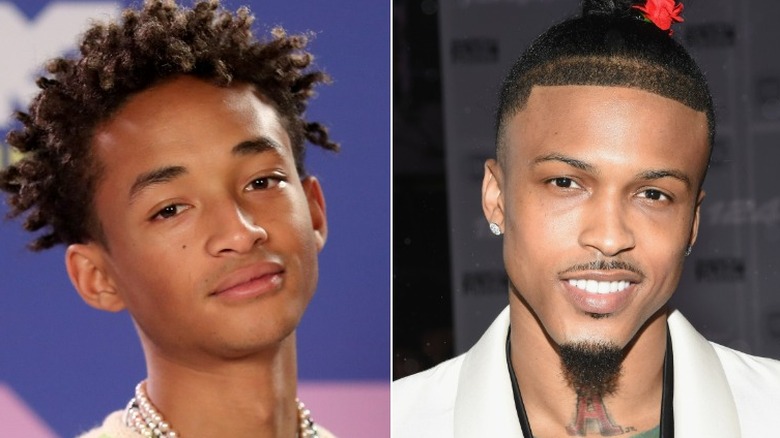 Rich Fury/mtv Vmas 2020/Getty & Michael Kovac/ama2016
It's safe to say that Chris Rock didn't mince words when speaking on Will and Jada's marriage and her past relationship with August Alsina. Before diving in head first on Jada Pinkett Smith's affair, he reminded audiences of her dynamic with Smith. "His wife was f***ing her son's friend," said Rock (via Variety). "I normally would not talk about this s***... I have no idea why two talented people would do something that f***ng lowdown," the comedian continued, referencing their joint "Red Table Talk" appearance.   
And while everyone knows that the "friend" in question was Alsina, the son was Jaden Smith (not Trey). Yes, that's right. August Alsina will always and forever be known as Jada's former romantic partner, but he started as Jaden's acquaintance. According to JoJo Crews, Jaden and Alsina first bonded in 2015 while shooting a TV pilot called "Brothers in Atlanta." Shortly after, they struck up a friendship that eventually took them to that year's Wireless Festival. It's there, according to Hola, that Jada first crossed paths with August. And while it's unknown exactly when Jada and Alsina's relationship went from platonic to romantic, anonymous sources who spoke to Page Six said the two looked quite "cozy" during the festival.
How Jaden Smith feels about August Alsina dating his mom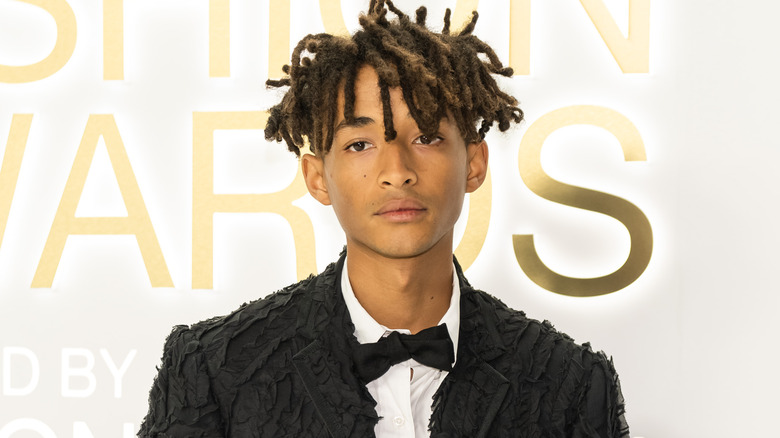 Gotham/Getty Images
Like any good son, Jaden Smith has stayed pretty quiet about his mom's affair with his former acquaintance. And while Jaden and August Alsina don't appear to have any relationship today, Jaden has also refrained from publicly blasting Alsina for shining an unflattering light on his parents. With that said, there have been rumblings, through anonymous sources, about how Jaden may feel about other his parent's complicated relationship being public knowledge. "Jaden knows that his family is a little different and how open his mother is about their personal life — that has never been easy for him," an insider shared with Us Weekly in 2022. As far as Will Smith's infamous slap, he's not too bothered. "[Jaden] doesn't seem fazed at all anymore by his father's outbursts," they continued. "It was of course a shock in the beginning, but his father has always been the family's rock and Jaden knows he was only protecting his mom." 
Fortunately, August Alsina also appears to have moved on from his former relationship with Jada. While it was first reported that Alsina supported Chris Rock's jokes about the Smith family, his representatives have since shut down that narrative. "This is a lie," said Alsina's reps to People. "Mr. Alsina has not seen Chris Rock's special at all, as he's been busy on tour."