What Happened To Olympic Swimmer Ryan Lochte?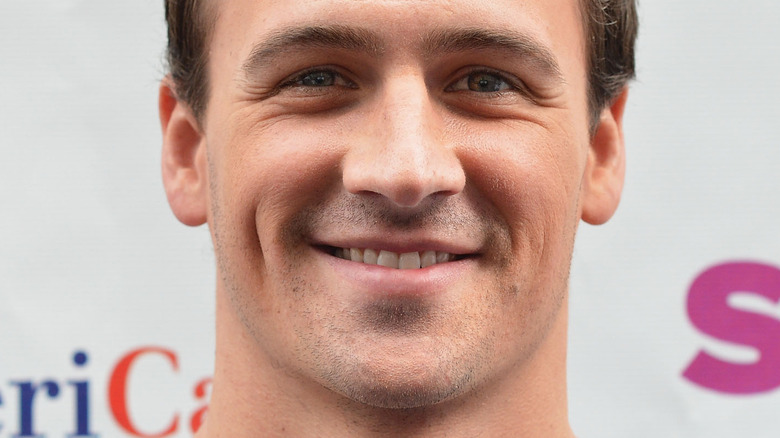 Slaven Vlasic/Getty Images
Professional swimmer Ryan Lochte was once on track to become the next Michael Phelps. While Phelps still sits at the top of the heap, with his 23 Olympic gold medals, Lochte also made notable strides within the swimming world — often while competing next to Phelps on Team USA. Over his career, the New York Native has won six gold medals, three silver, and three bronze, making him the second most-awarded male Olympic winner in history. 
Naturally, Lochte's success in the pool has set him up for success in other major arenas. At his peak, Lochte had a net worth of millions, likely padded by his endorsements from Speedo, Ralph Lauren, Gatorade, Gillette, and AT&T. And that's just scratching the surface. In 2013, Lochte even starred in his own short-lived reality show, titled, "What Would Ryan Lochte Do," which followed the personable athlete as he navigated balancing his professional career with his personal life. And while the show only lasted for one season, and is solely responsible for Lochte's uber-viral Fox 29 Philadelphia interview, its very existence gives credence to Lochte's former demand in sports and entertainment.
Unfortunately, Lochte's career came to a screeching halt in 2016 in a way no one would've expected ... and much of it was his own fault. 
Ryan Lochte's Rio debacle tarnished his Olympic legacy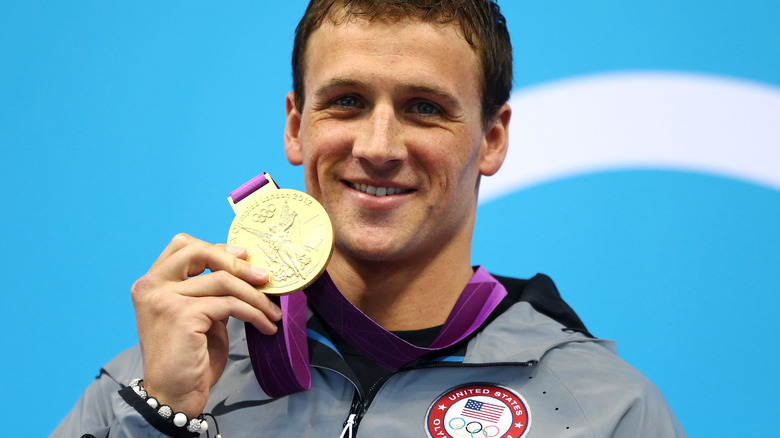 Al Bello/Getty Images
In 2016, Lochte, while in Rio for the Summer Olympics, claimed that he and three other swimmers were robbed while visiting a gas station. Initially, Lochte painted a terrifying scene to NBC. "We got pulled over, in the taxi, and these guys came out with a badge, a police badge, no lights, no nothing just a police badge and they pulled us over," said Lochte. "They pulled out their guns, they told the other swimmers to get down on the ground — they got down on the ground. I refused, I was like we didn't do anything wrong, so — I'm not getting down on the ground. Lochte then claimed that the guy put a gun to his head and demanded he get down. "I was like 'whatever.' He took our money, he took my wallet — he left my cell phone, he left my credentials."
However, an investigation into the event proved that things didn't happen the way Lochte recalled. Later, Lochte walked back his statements and admitted to embellishing things. "I want to apologize for my behavior last weekend — for not being more careful and candid with how I described the events of that early morning," wrote Lochte on Instagram. Lochte's fallout was swift, as he was eventually charged with filing a false police report, per The Guardian. Lochte's Rio scandal also cost him every single endorsement deal he had at the time.
Ryan Lochte is still doing big things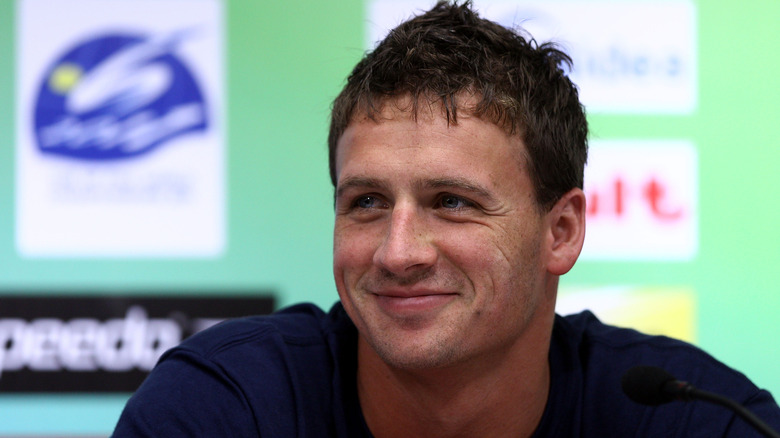 Feng Li/Getty Images
Naturally, Ryan Lochte's Rio debacle, which has since been dubbed Lochtegate, came with a whole lot of public shame attached. Most athletes would have succumbed to the setback that Ryan Lochte experienced (or brought on himself), but he appears to be thriving today. With that said, Lochte's swimming career does appear to be on the downswing. After a series of suspensions,  Lochte — then 36 — wasn't able to qualify for the 2021 men's Olympic swim team. "This is not the last you're going to see of me," Lochte shared with USA Today. "Whether it's in the swimming pool or outside the pool trying to make this sport bigger. I don't know if this will be my last race, I don't think so — actually I can say it won't be — there's still things I want to do."
Fortunately, Lochte has plenty of other endeavors to fill his time. Currently, Lochte is starring on the hit reality show, "The Traitors," which airs on Peacock. The show follows Lochte competing alongside a group of other celebrities, as they try to figure out which members of their group are disloyal. Previously, Lochte appeared on Celebrity Big Brother. Lochte is also thriving personally. In 2018, Lochte married his longtime girlfriend, Kayla Rae Reid. They've since had two children and are currently expecting their third. Sadly, Lochte doesn't speak to his mother anymore, however.