The Sad Reason Ryan Lochte Doesn't Speak To His Mom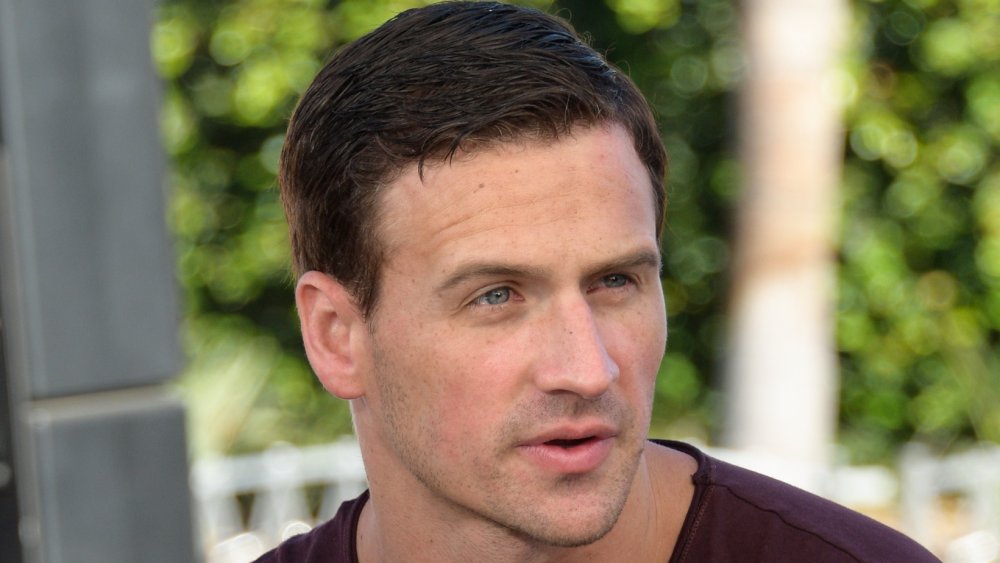 Noel Vasquez/Getty Images
In the celebrity world, parents sometimes serve as motivation and support for their high-profile children. Megan Thee Stallion, for example, credits her late mother with a good deal of her success. Additionally, other artists like Beyoncé have gone so far as to pay tribute to their parents in their art. Case in point? On Megan's "Savage" remix, Beyoncé raps: "And my momma was a savage, n***a, got this sh*t from Tina."
Prince Harry, whose mother, Princess Diana, died when he was young, is seemingly inspired by his mother's philanthropic work, carrying on her legacy. Conversely, celeb parents can also create some issues for their kids. Case in point? Meghan's Markle's father, Thomas Markle, has proved to be somewhat of headache from time to time. In fact, ahead of Harry and Meghan's 2018 royal wedding, Harry "pleaded with ... Thomas Markle to stop speaking to the press," per CNN.
Simply put: just because they're celebrities, doesn't mean they don't have parent problems like the rest of us, and athlete Ryan Lochte is no exception to that fact of life. In a September 2020 interview on In Depth with Graham Bensinger, Lochte revealed that he hadn't spoken to his mother in years.
Ryan Lochte and his mother 'ended' their relationship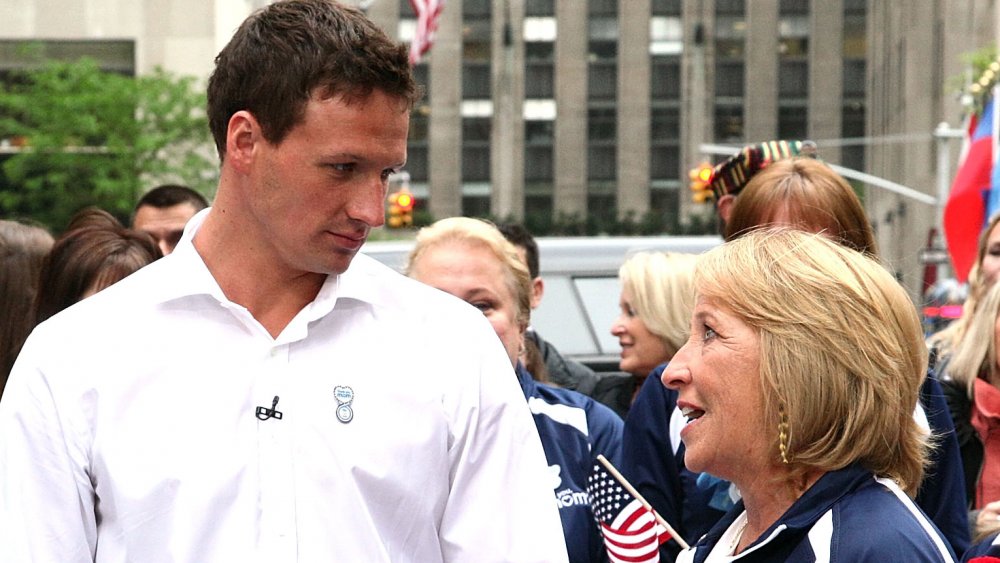 Paul Zimmerman/Getty Images
In September 2020, Ryan Lochte opened up about the state of affairs with his mother on In Depth with Graham Bensinger. He claimed that his mother, Ileana Lochte, "said some very, very hurtful things" to him when he first told her that she was going to be a grandmother. Ryan explained that when his parents went through a difficult divorce, he was "on [his] mom's side," but the hurtful things Ileana said later in life "kind of ended [their] relationship." 
While the Olympic swimmer didn't reveal what words were exchanged, he did hint that his mother had a go at his family with his wife, Kayla Rae Reid.  "She just said some things to me and my wife," Ryan said, but added that he was ready to forgive her. "I can get over it, but I just want an apology from her. And she said that she'll never apologize." If that's really the case, would Ryan stay apart from his mother forever? 
During the interview, he explained that, ultimately, he's going to do what's best for his family. "I haven't spoken to her in years, and honestly, I hate to say this, I don't care." He continued, "I'm happy right now with my family. My job is to protect my family, and I will do anything, no matter what, to protect my family."