New Idaho Murders Doc Theorizes Bryan Kohberger's Possible Defense (& It's Troubling)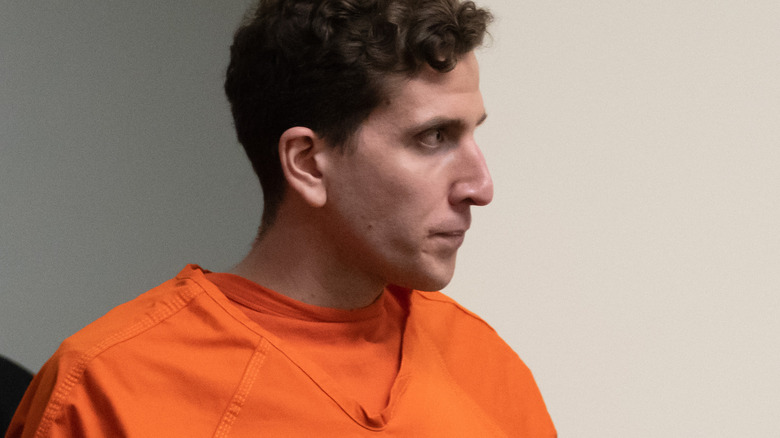 Pool/Getty Images
With the impending trial of Bryan Kohberger as a suspect in the tragic deaths of four University of Idaho students, a new documentary proposes a theory on how Kohberger's attorney team could try to defend him in court.
The former teaching assistant at Washington State University was arrested on December 30 for the murders of Ethan Chapin, Kaylee Goncalves, Xana Kernodle, and Madison Mogen in their shared off-campus Moscow, Idaho home. After he was taken into custody, Kohberger was charged with four counts of murder in the first degree and one count of felony burglary for his suspected break-in.  His case is expected to be tried in Idaho, where if he's found guilty of even one first-degree murder charge then he would be sentenced to either life in prison or the death penalty, according to Idaho state law.
In preparation for his preliminary hearing in June, the prosecution has submitted over 1,800 photos and 995 pages of documents as evidence against Kohberger, per court documents obtained by Inside Edition. With this kind of evidence, many wonder how Kohberger's attorneys will try to argue against the prosecution. Well, Investigation Discovery's new documentary on this tragic case is guessing what legal tactics the defense may wield.
Prosecutor predicts Bryan Kohberger's defense will emphasize 'reasonable doubt'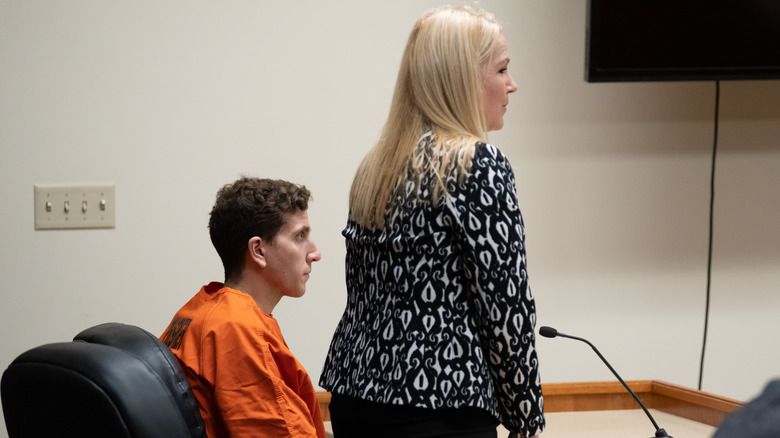 Ted S. Warren - Pool/Getty Images
Since his arrest, Bryan Kohberger has been the prime suspect in the search for who killed Ethan Chapin, Kaylee Goncalves, Xana Kernodle, and Madison Mogen. When this case is eventually brought in front of a judge, the prosecution must prove beyond a reasonable doubt that Kohberger was the perpetrator. But the new Investigation Discovery documentary which premiered on March 12 titled, "The Idaho College Murders," posits that Kohberger's defense will use the prosecution's burden of proof against them. According to Fox 13, Kohberger's lawyer is public defense attorney Anne Taylor, who also previously represented two of the victims' parents.
Former New York City homicide prosecutor, Anna-Sigga Nicolazzi, explains in the documentary how the murder scene's reputation could be utilized by the defense. "That is a home that is known as THE house if you want a good party for years," Nicolazzi noted. "So there are people in and out. How do you know without any reasonable doubt that it's HIM in that house?"
In short, the defense team's goal is to cast any sort of doubt on the idea that Kohberger was the only one who could have committed these crimes. That way, if even one jury member finds this to be a compelling argument and continuously votes that Kohberger is not guilty, then the trial could result in a hung jury, prompting a mistrial.