Tiger Woods Refutes Ex Erica Herman's Oral Agreement Claims In Latest Court Filing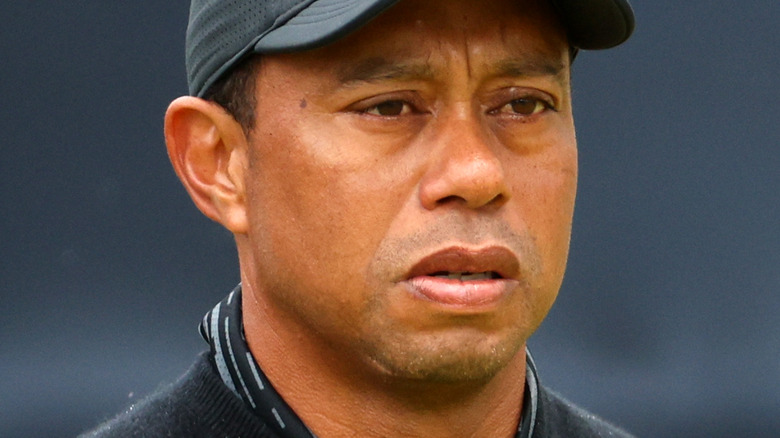 Andrew Redington/Getty Images
Tiger Woods' longtime girlfriend, Erica Herman, recently filed a petition to void her NDA with the professional golfer, whom she'd dated since 2017. According to Entertainment Tonight, Herman cited the Speak Out Act, which nullifies non-disclosure agreements in the event of sexual misconduct or other abuse, as the base of her argument. Herman failed to state exactly what she's accusing Woods of, however. "Because of the aggressive use of the Woods NDA against her by [Woods] and the trust under his control, [Herman] is unsure whether she may disclose, among other things, facts giving rise to various legal claims she believes she has," read the filing. "She is also currently unsure what other information about her own life she may discuss or with whom."
Herman's petition comes months after she sued Woods' trust for $30 million in damages, after he allegedly violated their "oral tenancy agreement," per NBC News. Herman claimed that Woods put her out of his home following their breakup, despite allegedly promising to allow her to live there for five more years. Herman also alleges that Woods' team tricked her into vacating the property under the guise of a vacation. Since news of Herman's lawsuit has come to light, lawyers have unpacked Herman's chances of actually winning her case. Now, Woods has also responded to Herman's lawsuit.
Tiger Woods stands his ground against Erica Herman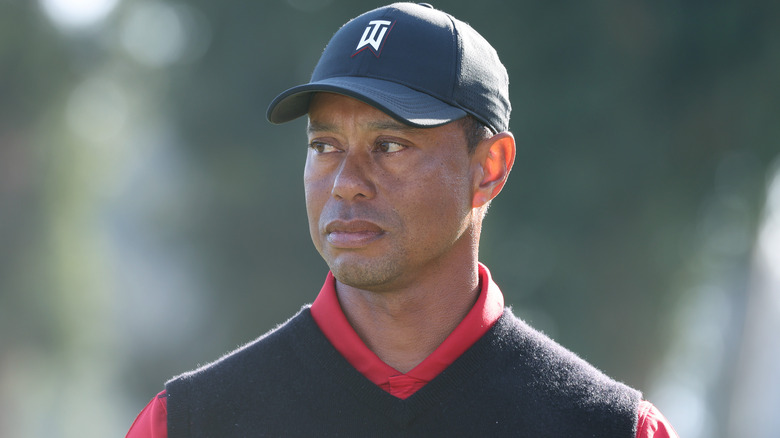 Harry How/Getty Images
In her petition to void her NDA, Erica Herman stated, "There is therefore an active dispute between [Herman] and [Woods] for which [she] needs a clarifying declaration from the court," according to Entertainment Tonight. We now know that Herman was referring to her $30 million suit against Tiger Woods for not allowing her to live in his residence. However, Woods has since denied Herman's claims. "Mr. Woods invited Ms. Herman to live with him as his guest in the Residence," read Woods' court documents, per Entertainment Tonight. "Mr. Woods never negotiated an oral tenancy agreement with Ms. Herman. Nor was there ever a written tenancy agreement between Mr. Woods or the Trust." The documents go on to state that Woods broke up with Herman in October, then set her up "to stay at a local luxury resort" and provided her funds to secure new housing. 
Woods' representatives also claimed Herman's legal strategy of suing his trust "is nothing more than a transparent attempt by Ms. Herman to avoid her contractual obligation to arbitrate and to gain leverage by litigating her disputes with Mr. Woods in a public forum." In any case, Woods is no stranger to high-profile breakups. Most notably among them was his divorce from his ex-wife, Elin Nordegren, which consisted of cheating allegations, court battles, and a $750 million settlement in favor of Nordegren.