What These Former Vanderpump Rules Stars Are Doing Now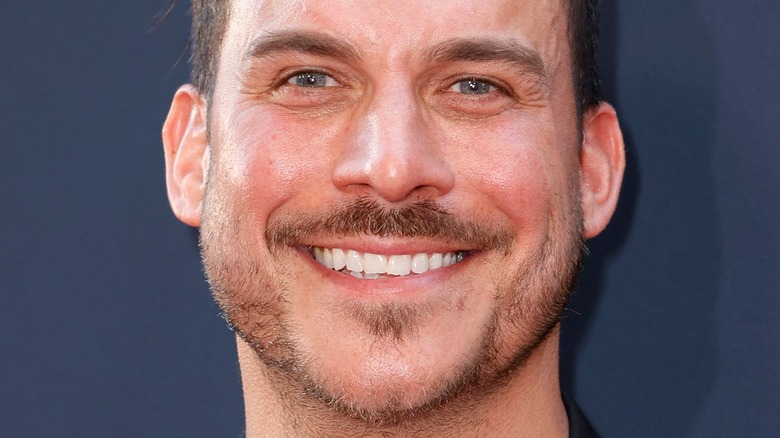 Frazer Harrison/Getty Images
The following article mentions addiction and domestic violence.
Since it debuted on Bravo in 2013, "Vanderpump Rules" has never failed to deliver the drama. The show began loosely as a spinoff of "The Real Housewives of Beverly Hills," focusing on Scheana Shay (then known as Scheana Marie), a mistress of "RHOBH" star Brandi Glanville's ex-husband who also happened to work at OG housewife Lisa Vanderpump's glitzy West Hollywood restaurant SUR. But from the ties to two Beverly Hills Housewives, an entire microcosm centered around SUR was born... and it was filled with some serious scandals. 
And though the main friend group in the series remained pretty much the same — with the addition of new flings and fiances — over the years certain members of the group were no longer followed by the reality show's camera crew. Most of the departures came shrouded in their own scandal, like dramatic firings, while others came with the potential of an even more lucrative career in show business. Take a look at where these "Vanderpump Rules" castoffs are today.
Stassi Schroeder hasn't stopped working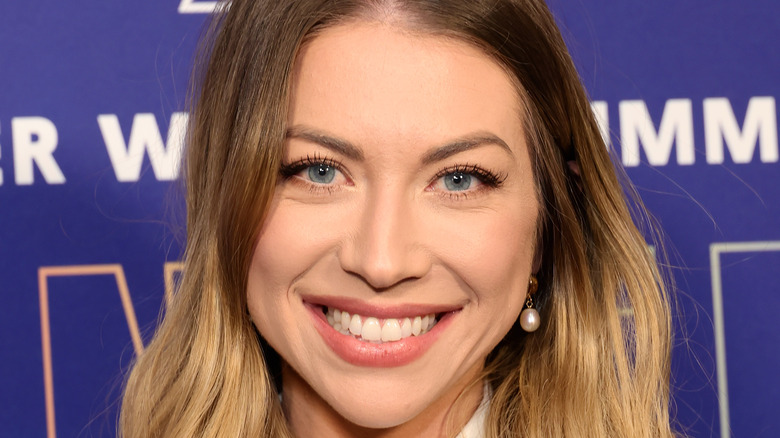 Emma Mcintyre/Getty Images
Stassi Schroeder was instrumental in making "Vanderpump Rules" a Bravo staple. From her rocky relationship with co-star Jax Taylor to a falling out with once very close friend Kristen Doute, many of the most dramatic moments of Schroeder's 20s were caught on camera. In June 2020, following resurfaced allegations of racist behavior against former supporting cast member Faith Stowers, a Bravo representative confirmed to Variety that Schroeder was fired from the series. In 2018, Schroeder and Doute called the police and accused Stowers of a crime she didn't commit after seeing a news story about a Black woman who had reportedly robbed people. Schroeder later issued an apology to Stowers on Instagram. 
These days, Schroeder has added quite a few titles to her resume — namely, wife and mom. The former SUR waitress secretly married Beau Clark in September 2020, and four months later the couple welcomed their first child together, daughter Hartford. Aside from stepping away from the cameras in 2020, Schroeder's podcast, "Straight Up With Stassi," was put on pause that same year. In September 2022, Schroeder returned to the microphone and relaunched "Straight Up With Stassi," which she originally started back in 2015. In 2023, she announced she and Clark are expecting their second child. On top of all that, she released "Off With My Head," the 2022 followup to her hit book "Next-Level Basic."
Kristen Doute got into the podcast game, too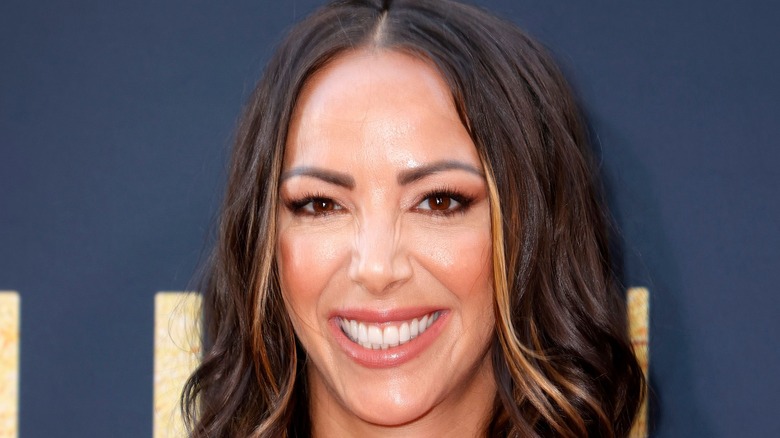 Frazer Harrison/Getty Images
When "Vanderpump Rules" cameras first started rolling, Kristen Doute was in a long-term relationship with musician-slash-bartender Tom Sandoval. But over the years, things certainly changed. In Season 2, it was revealed that Doute had cheated on Sandoval with one of his best friends, Jax Taylor, who also happened to be her close friend Stassi Schroeder's ex-boyfriend (which resulted in an infamous reality television slap). We'd later see Doute connect with James Kennedy on Seasons 3 and 4, before eventually dating Brian Carter, whom she split with in 2019. 
Like Schroeder, Doute parted ways with the show in June 2020 after details of her behavior toward fellow former SUR employee Faith Stowers resurfaced. Doute apologized to Stowers in a since-deleted Instagram post. While Doute and Schroeder both admitted to calling a police tip line, Doute claimed on Instagram that their behavior wasn't racist. She also maintained that she and Schroeder were not fired. "They chose not to renew our contracts. That was their decision to make," she wrote. 
Though the former reality star has kept a relatively low profile over the last two years, she launched a brand new podcast in November 2022, "Sex, Love... and What Else Matters." A month later, she revealed on an episode that she was in a romantic relationship with her podcast's co-host, Luke Broderick.
Jax Taylor and Brittany Cartwright are proud parents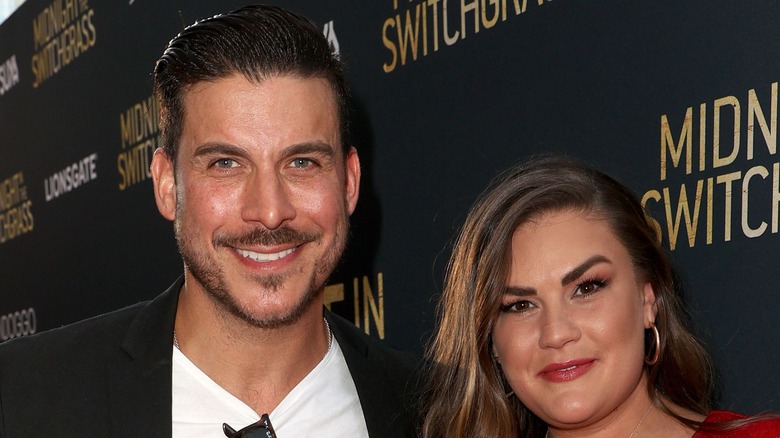 Kevin Winter/Getty Images
Though he was largely considered to be the villain of the series, Jax Taylor ended up getting a happily ever after on "Vanderpump Rules" when he met southern beauty Brittany Cartwright. The couple's relationship played out before fans' eyes, which included Taylor cheating on Cartwright with Faith Stowers. Ultimately, the couple decided to stay together, leading to a romantic proposal and a fairy tale wedding in 2019, all of which took place with the "Vanderpump Rules" cameras rolling. 
In 2020, following the scandal with Stowers that resulted in Stassi Schroeder and Kristen Doute being fired, Taylor and Cartwright announced on Instagram that they would not be returning to the show later that year. A few months later, the couple welcomed their first child together, son Cruz. And though they have battled divorce rumors from eagle-eyed Instagram followers over the years, the couple are still together. Instead of sharing their lives on Bravo, they're both super active on social media. Cartwright has also taken on a new journey working with Jenny Craig to share her weight loss journey. 
Vail Bloom headed back to the soap opera world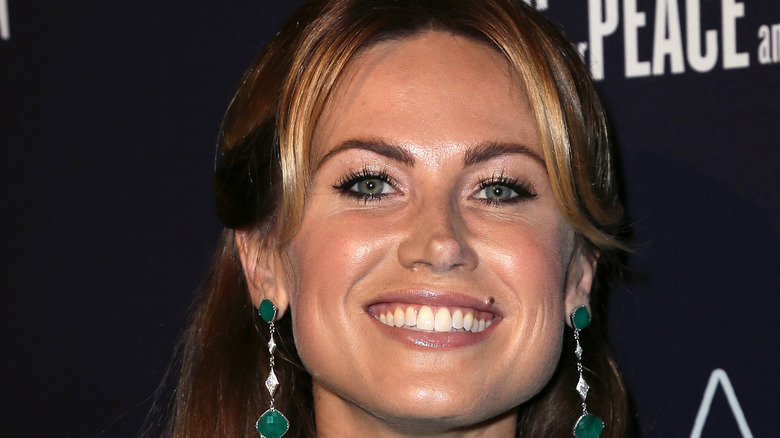 David Livingston/Getty Images
"Vanderpump Rules" viewers first met Vail Bloom during Season 3 of the series, when she was hired as a server at SUR. She'd previously worked as an actor, with a role on the soap opera "The Young and the Restless" from 2007 until 2010. During her first on-camera appearance, she explained to Jax Taylor that she ended up being interested in a gig at SUR due to her friendship with Dani Shae. While she seemed to enjoy flirting with Taylor, she ended up going on a date with SUR manager Peter Madrigal. And though her time on the Bravo series was short-lived, Bloom has stayed busy since hanging up her SUR uniform. 
In 2018, Bloom made news for upsetting reasons. According to The Blast, she had to file a restraining order against an ex named Hayes Stuppy while she was pregnant with her first child. It's unclear if Stuppy is the father, but later that year she gave birth to daughter Charlie. Two years later in April 2020, she took to Instagram to share some surprising news: Charlie had become a proud big sister. Bloom welcomed son Jack earlier that year. Aside from being a busy mother of two, in 2023 Bloom headed back to Genoa City to reprise her role as Heather on "The Young and the Restless." 
If you or someone you know is dealing with domestic abuse, you can call the National Domestic Violence Hotline at 1−800−799−7233. You can also find more information, resources, and support at their website.
Dani Shae moved to Texas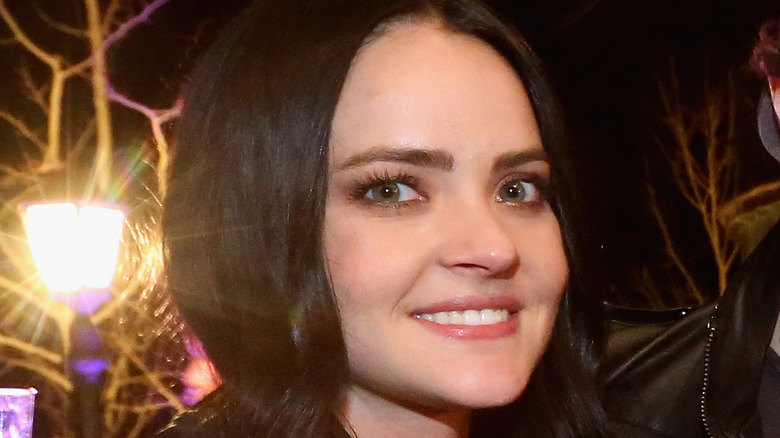 Kristin Murphy/Getty Images
Next up on the former "Vanderpump Rules" list? Vail Bloom's pal Dani Shae, who appeared on the Bravo series as a friend of main cast members, continues to be close to a lot of the cast today. After leaving her post as a server at SUR, Shae has had a fulfilling personal life. In 2018, the former waitress got engaged to her longtime boyfriend, Nassim Joseph, while the couple vacationed in Colombia. Shae has kept fans updated on the happenings in her life via Instagram, sharing that the couple went on to marry in 2020.
Prior to marrying, Shae and her husband relocated from bustling Los Angeles to Austin, Texas, where she works as a professional organizer. Despite the move, Shae made sure to return to California to spend time with former co-stars like Lala Kent. In November 2022, Shae and Joseph welcomed their first child, son Nassim Rome, with many of the "Vanderpump" crew offering her congratulations on Instagram. Kent even took to her Instagram Stories to post a public congratulations, writing, "My soul sister has become a mama. The process was different than what was planned but in those moments, the game plan becomes simple — keep the mama and baby healthy and safe. Welcome to the world, Rome. Danielle, I am so proud of you. I am so happy for you. What a beautiful life and family you have created. You deserve it all." 
Billie Lee is pursuing stand-up comedy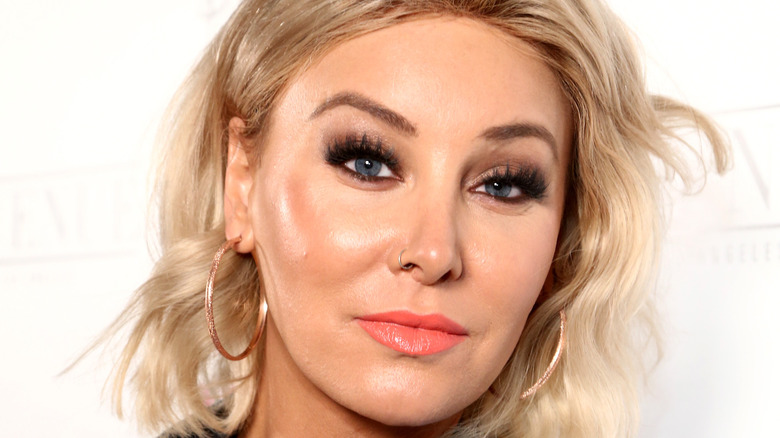 Tommaso Boddi/Getty Images
"Vanderpump Rules" fans first met activist Billie Lee during Season 6. The SUR hostess wasn't on the show very long, but made a big impact as she opened up about life as a transgender woman and navigated friendships with the SUR staff. And though she grew close to some members of the main cast, Lee ended up at odds with Lala Kent after being left out of a girls' night event. 
In 2019, Lee decided to leave her job at SUR, and in turn, stop appearing on the Bravo series. She posted a lengthy explanation on her personal blog, in an entry titled "Two Weeks Notice," revealing that it was her choice to leave. "I couldn't do another year and I wasn't strong enough," she wrote. She shared she experienced bullying from co-stars, though she didn't name names, and was having suicidal thoughts and she needed to get out of that environment. 
Despite no longer working at the West Hollywood restaurant, Lee remains close to many of her former cast members. And though she's no longer on reality television, she's still in the spotlight. As of this writing, Lee is embarking on a career in stand-up comedy. 
Dayna Kathan dove into her next chapter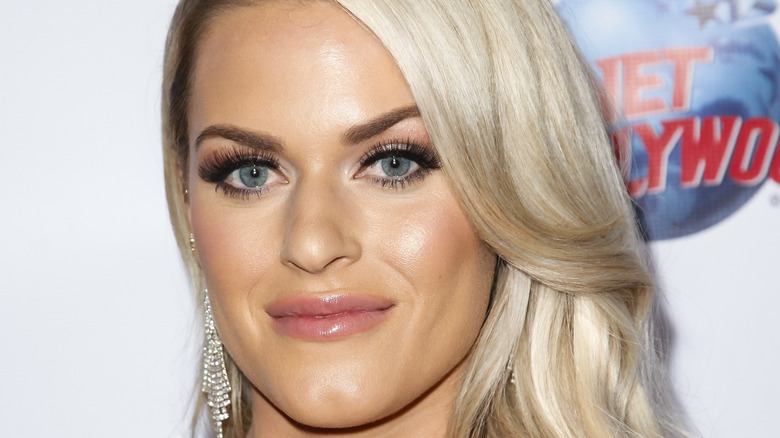 Tibrina Hobson/Getty Images
Dayna Kathan was a one-season wonder on "Vanderpump Rules." She originally popped up briefly on Season 7, but was moved to full-time cast member for Season 8 after switching jobs from TomTom to SUR. During that season, viewers saw the SUR server get involved with fellow newbies Max Boyens and Brett Caprioni... and clash with series veteran Scheana Shay. In April 2021, Kathan told E! News exclusively that she was leaving the show, explaining, "It was a tough decision for me but ultimately the right one. I'm grateful for the experience and wish everyone on the show all the best!"
Since parting ways with the popular Bravo show, Kathan has been keeping busy. Among her new ventures? Obtaining her scuba license certification, according to her Instagram. She also has maintained close friendships with current cast members, most recently attending an event for Ariana Madix's new venture DFH in February 2023.
Danica Dow continued to work in hospitality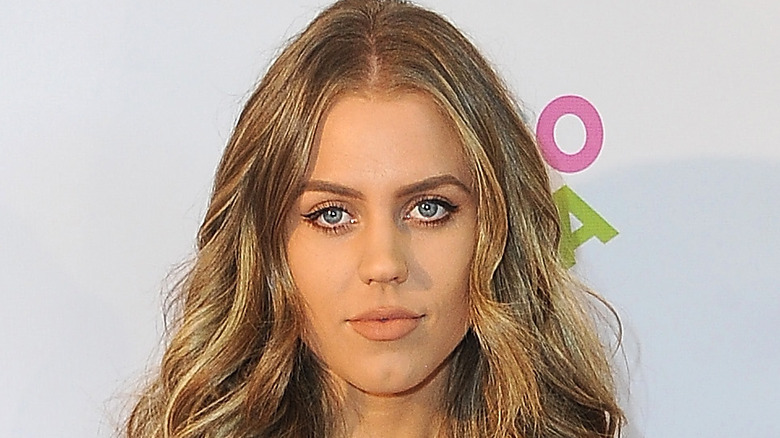 Albert L. Ortega/Getty Images
When Season 8 of "Vanderpump Rules" rolled around in 2019, there were a lot of brand new names on the cast list. One of those was Danica Dow, who had an impressive resume that included being the youngest assistant manager in SUR history. But that qualification didn't exempt her from getting involved in the usual SUR employee mess... namely, dating co-workers. Dow's relationship with SUR bartender Brett Willis resulted in a whole lot of drama. At one point, the couple got in a fight at the restaurant, and Dow was suspended by Lisa Vanderpump.
Sadly, Dow's relationship with Willis only continued to be trouble. According to E! News, Dow secured a restraining order against Willis in August 2020 after Willis broke into her home. The couple eventually went their separate ways, and that restraining order was dismissed in February 2022. In the interim, Dow left "Vanderpump Rules" after only one season, and according to her Instagram no longer works at SUR. Though she is no longer employed by Vanderpump, she's still in the restaurant business, now working for Los Angeles-based hospitality group Boujis Group.
If you or someone you know is dealing with domestic abuse, you can call the National Domestic Violence Hotline at 1−800−799−7233. You can also find more information, resources, and support at their website.
Mike Shay's a family guy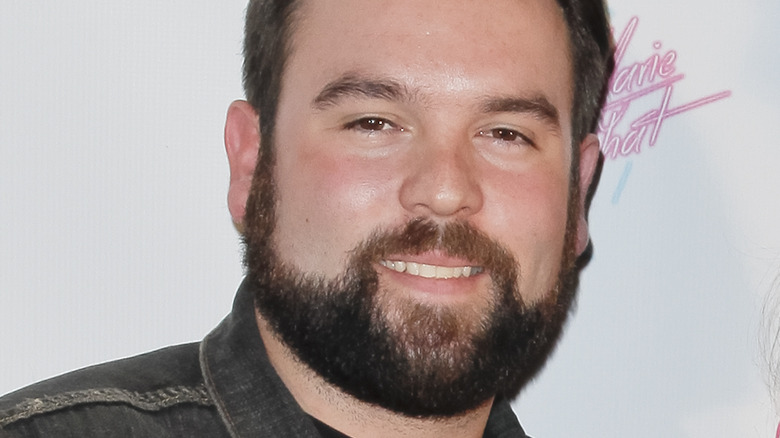 Tibrina Hobson/Getty Images
OG "Vanderpump Rules" viewers remember Mike Shay, Scheana Shay's high school sweetheart who appeared alongside her on the first five seasons of the series. During Season 3, Bravo fans watched the couple marry, but their relationship soon took a hard turn. Mike's issues with substance misuse ultimately led to their divorce in 2017. The couple openly discussed these problems during the Season 5 reunion, during which Mike revealed that Scheana blindsided him by asking him for a divorce while cameras were rolling. 
Scheana revealed that she's still in touch with Mike on "Watch What Happens Live" in 2020, telling host Andy Cohen that she is still in touch with him. "I think he's still kind of finding himself, but he's happy and he's doing well," Scheana shared. It's unclear what the former reality star is up to these days career-wise, but according to his Instagram he enjoys spending time with his family.
If you or anyone you know needs help with addiction issues, help is available. Visit the Substance Abuse and Mental Health Services Administration website or contact SAMHSA's National Helpline at 1-800-662-HELP (4357).
Laura-Leigh landed roles in major movies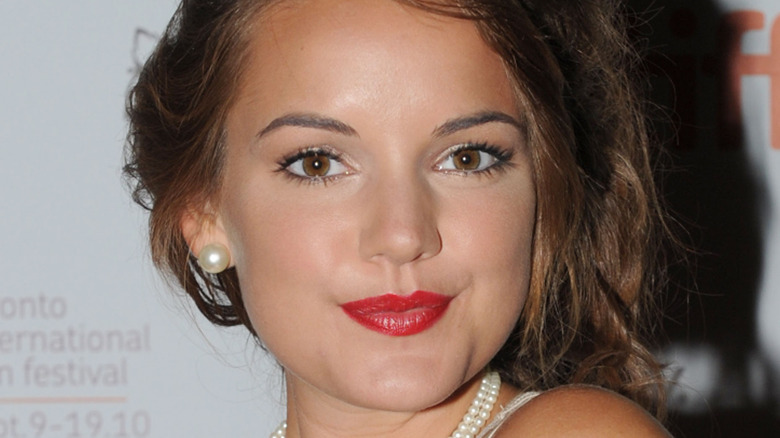 Charles Leonio/Getty Images
She may have only appeared on Season 1 of "Vanderpump Rules," but actor-slash-SUR employee Laura-Leigh certainly left an impression. Laura-Leigh entered into a relationship with SUR bartender Jax Taylor on that first season, as he was fresh off a breakup with fellow SUR employee Stassi Schroeder. Their short-lived tryst — which included a romp in the bathroom of their place of employment — led to one of the most awkward television break-ups of all time. Just as their relationship was really heating up, Taylor dumped Laura-Leigh after attending an Alcoholics Anonymous meeting with her. During said meeting, she opened up about her lengthy struggles with addiction. 
Later that season, Laura-Leigh quit SUR on camera. She shared with boss Lisa Vanderpump that she had finally got her big break: a role in the 2013 film "We're the Millers" opposite Jennifer Aniston. After landing that part, she had a handful of other acting gigs over the years, such as the comedy-thriller "Under the Silver Lake." These days, fans can keep up with the latest on Laura-Leigh on her Instagram.  
If you or anyone you know needs help with addiction issues, help is available. Visit the Substance Abuse and Mental Health Services Administration website or contact SAMHSA's National Helpline at 1-800-662-HELP (4357).
Faith Stowers left Bravo for MTV
Gabe Ginsberg/Getty Images
After two years on the show, Faith Stowers found herself in the middle of a whole lot of drama during Season 6 of "Vanderpump Rules." She came clean about hooking up with Jax Taylor, who was in a committed relationship with Brittany Cartwright at the time. The admission unleashed chaos amongst the SUR employees, and though Taylor originally denied the relationship, he eventually confessed that they hooked up. After leaving the show in 2017, Stowers left Bravo for MTV. She appeared on MTV's "The Challenge" and "Ex on the Beach," before hanging up her reality television hat entirely. Stowers welcomed a son in February 2020.
In June 2020, Stowers got candid about her time on the show on Instagram Live. Aside from reflecting on the difficulties about being the only person of color on the show, Stowers spoked to "Floribama Shore" star Candace Rice about the time her former co-stars, Kristen Doute and Stassi Schroeder, called the cops on her in 2018. "There was this article on Daily Mail where there was an African American lady. It was a weird photo, so she looked very light-skinned and had these different, weird tattoos," she said. "They showcased her, and I guess this woman was robbing people. And they called the cops and said it was me." The incident resulted in the firing of both Schroeder and Doute.
Most recently, Stowers has gotten back into acting. She appeared in the 2022 film "Wire Room."
Randall Emmett is facing a number of allegations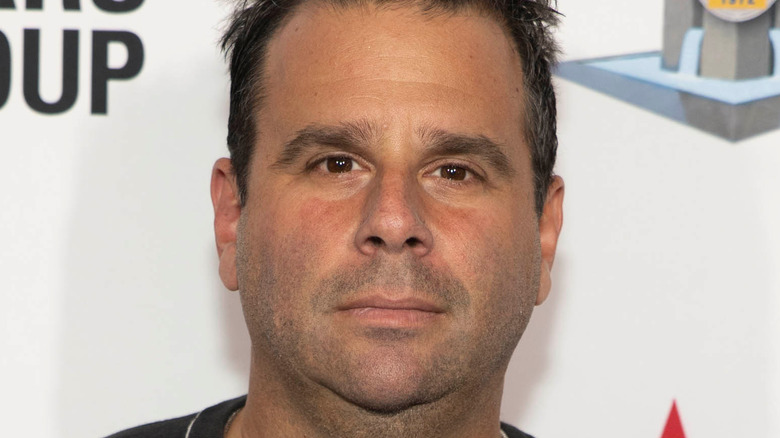 Eugene Powers/Shutterstock
Though he didn't appear until Season 8, "Vanderpump Rules" viewers first started hearing about Randall Emmett during Season 5. Lala Kent frequently referenced her mysterious boyfriend, and during Season 7 she started referring to him by name and confirming he was the man who gave her a car the day after their first hook up.  It was later revealed that Emmett was married when he and Kent first started dating. Emmett stuck around for Seasons 8 and 9, but after Kent discovered he was cheating on her in October 2021 and the pair split, his time on Bravo was over.
In June 2022, the Los Angeles Times ran an expose on Emmett that alleges some pretty serious offenses, ranging from having assistants conduct illegal activities for him to trading acting roles for sexual favors. They also uncovered several lawsuits against his production company. Aside from the legal troubles, Emmett is also currently in a custody battle with Kent over their daughter, Ocean. As of this writing, his Instagram account is all about his three daughters, and he continues to work as a producer in Hollywood. One of his most recent credits? "Wire Room," which featured fellow "Vanderpump" alum Faith Stowers. 
Max Boyens moved to San Diego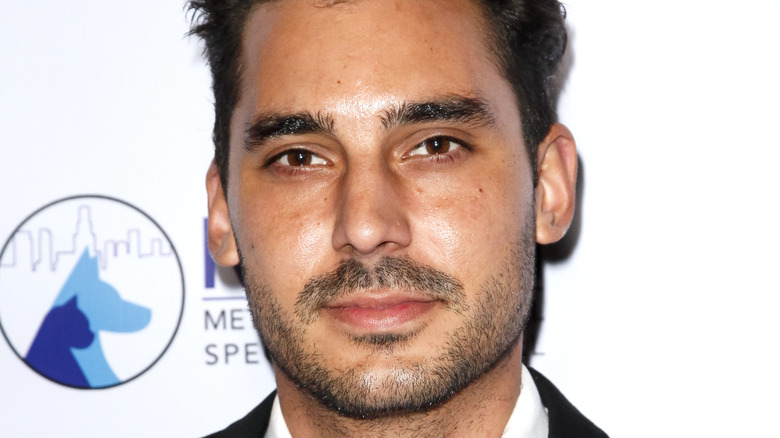 Tibrina Hobson/Getty Images
Bravo fans first met Max Boyens during Season 7 of "Vanderpump Rules," and he was promoted to main cast member ahead of Season 8. Boyens served as the general manager of Tom Sandoval and Tom Schwartz's first venture, TomTom, at the time. And like most of the reality show's stars, he ended up getting romantically involved with his co-workers. Boyers enjoyed a relationship with Dayna Kathan on camera. 
In 2020, racist tweets from Boyens surfaced, leading Bravo to fire him from the series. At the time, Season 8 was already airing, and TMZ reported that June that he enjoyed a lot less air time in the aftermath, with editors reworking the season to cut out much of his storyline. Though he was out when it came to the show, Boyens continued to work at TomTom for nearly another year. He resigned in May 2021, and moved back to his hometown of San Diego, California. According to his LinkedIn, he currently works as the Chief Financial Officer at UNA MAS Cocktails.
Robert Parks-Valletta is all about travel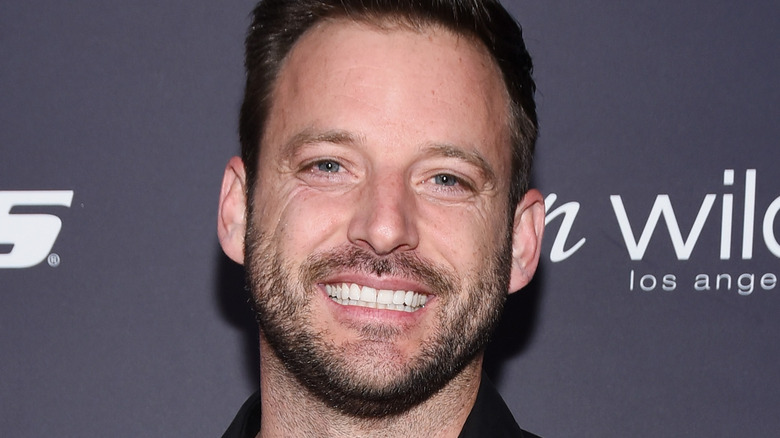 Tara Ziemba/Getty Images
Even before we met Robert Parks-Valletta on "Vanderpump Rules," he certainly caused a stir. During the Season 5 reunion, Scheana Shay uncomfortably fessed up in front of ex-husband Mike Shay that she was dating someone new. Viewers first saw Parks-Valletta on Season 6, but the new couple's relationship seemed to already be in trouble and was plagued by a rumor he cheated on Shay with a hostess from restaurant Toca Madera. By the time the show aired in December 2017, they had already split. 
Parkes-Valletta, whose older sister is the supermodel Amber Valletta, now works for The Destination Channel, according to his Instagram. He produced four travel shows in 2022, "Destination Chicago," "Destination LA," "Destination SF," and "Destination Dallas." In December 2022, Shay invited Parks-Valletta to be a guest on her podcast, "Scheananigans with Scheana Shay," where he confirmed once and for all that he didn't make out with the hostess at Toca Madera. These days, Parks-Valletta appears to be single, and according to social media, splits his time between Los Angeles and Dallas.