Tiger Woods Has A History Of Having His Girlfriends Sign NDAs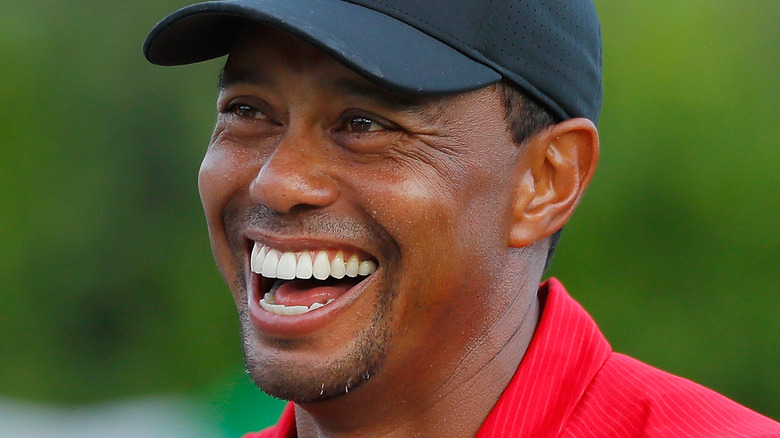 Kevin C. Cox/Getty Images
Signing a non-disclosure agreement (NDA) probably isn't the first thing you think of when you start dating someone new. But, well, if you're thinking of dating Tiger Woods, you're probably going to need to.
The star has had quite the love life in the public eye, with plenty of his romantic dalliances hitting the headlines over the years. Of course, Woods was famously married to the mother of his two children, Elin Nordegren, from 2004 until 2010, during which time he admitted to a number of affairs. That resulted in a total media firestorm, and the pro golfer apologized very publicly for his actions during a 2010 press conference. "I knew my actions were wrong. But I convinced myself that normal rules didn't apply. I never thought about who I was hurting. Instead, I thought only about myself," he shared. "I was wrong. I was foolish. I don't get to play by different rules. The same boundaries that apply to everyone apply to me," he said, before listing all the people his many affairs had hurt, including his family and his many fans.
Nordegren has very much moved on from their romance though and so has Woods, with the latter publicly getting into a few relationships in the wake of his divorce — and it looks like signing NDAs becoming a bit of a running theme with the ladies in his life.
Rachel Uchitel reportedly got more than $5 million for signing an NDA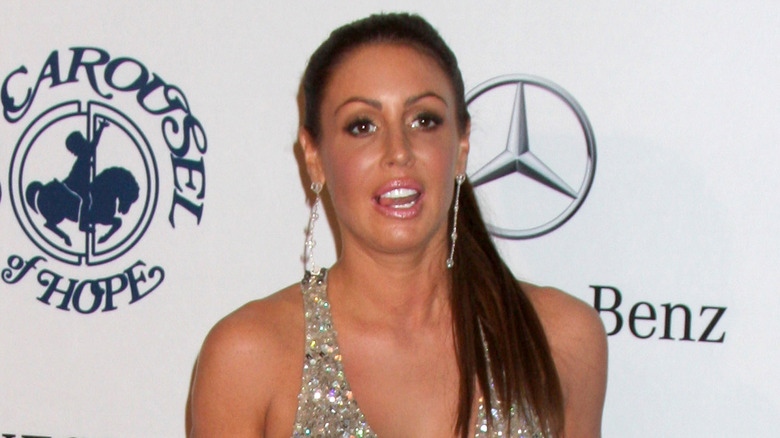 Kathy Hutchins/Shutterstock
Tiger Woods has been accused of making his girlfriends sign NDAs multiple times, with one of the most famous cases being back in 2009 when Rachel Uchitel claimed she signed on the dotted line of a 30-page document given to her by Woods' team. The document reportedly stopped her from being able to speak out about the golfer, who she had a relationship with during his marriage to Elin Nordegren. "His lawyers are saying, 'We want all your text messages and here's the price' and you're like 'screw you' and you move into deal-maker mode and all of a sudden, it's the rest of your life," she told The New York Times in 2021, with the outlet claiming she was given $5 million and another $1 million each year for three years for signing the NDA. But it sounds like Uchitel was tired of being silenced. "I've had it with NDAs," she said.
But Uchitel is hardly the only woman to have gotten close to Woods who's thought to have been asked to sign such papers. One year later, it was reported that a woman by the name of Emma Rotherham was alleged to have received hundreds of thousands of dollars when she allegedly signed a confidentiality agreement with Woods. It was alleged she signed the papers in exchange for being quiet about what purportedly went on between them during Woods' marriage, according to Daily Mail.
Tiger Woods also allegedly asked for NDAs from other ex-girlfriends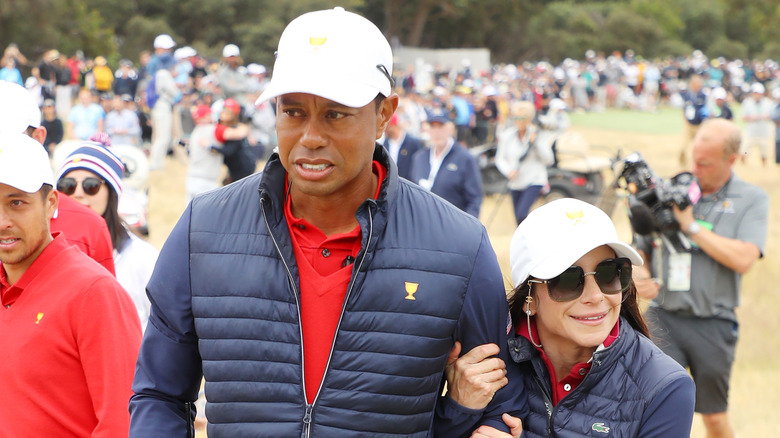 Warren Little/Getty Images
In 2018, TMZ Sports claimed Tiger Woods' former girlfriend Kristin Smith also signed an NDA as a result of her relationship with him, though it wasn't known if she ever actually put her signature on the line. The outlet claimed though that Smith felt the NDA was not enforceable, and she also alleged she was essentially being blackmailed into signing it. But that's still not all when it comes to Woods and his oh-so-many NDAs.
More recently, Woods' ex-girlfriend Erica Herman headed to court over the NDA she signed in 2017 as a result of her relationship with Woods. She filed court documents in March asking that it not be enforced due to the Speak Out Act. Herman didn't accuse Woods of sexual assault, though she did claim she had been tricked into leaving their house and was then not allowed back into it after they split. Herman alleged she had supposedly made an oral agreement with Woods that would allow her to stay at the property for a set amount of time in the case of a split, but claimed that was not honored. Via his lawyers, Woods denied that was the case. "Mr. Woods never negotiated an oral tenancy agreement with Ms. Herman. Nor was there ever a written tenancy agreement between Mr. Woods or the Trust," his lawyer hit back in a statement.