Vanderpump Rules: Kristen Doute And Jax Taylor's Cheating Scandal Explained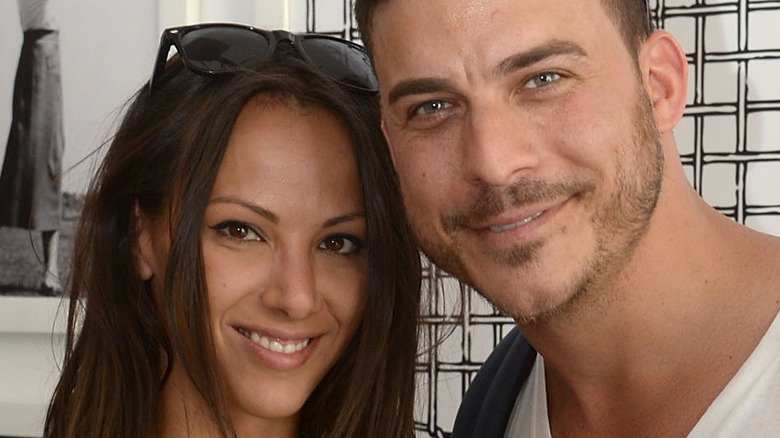 Chris Weeks/Getty Images
Since "Vanderpump Rules" first aired in 2013, there's been never-ending cheating allegations — and revelations — between the cast members. The most recent Scandoval has the Bravo world shook but back in the day, Kristen Doute and Jax Taylor's illicit tryst was one of the most divisive things to happen to the friend group. Taylor was no stranger to cheating, as was discovered in Season 1. At the time, he was in a relationship with Stassi Schroeder and a shocking rumor surfaced that he had an affair with a woman in Las Vegas and got her pregnant. Taylor adamantly denied the claims and was able to convince even Schroeder's friends that the rumors were false. However, Schroeder was done with their relationship and her breakup with Taylor caused a rift between her and Doute.
During the Season 1 finale, Taylor wanted to turn over a new leaf and finally fessed up to cheating on Schroeder. The next season was Taylor's redemption tour and he spent most of it trying to make up to his ex-girlfriend. However, old habits die hard and he majorly messed up yet again — but this time with her bestie Doute.
Jax Taylor's hookup with Kristen Doute was revealed in Season 2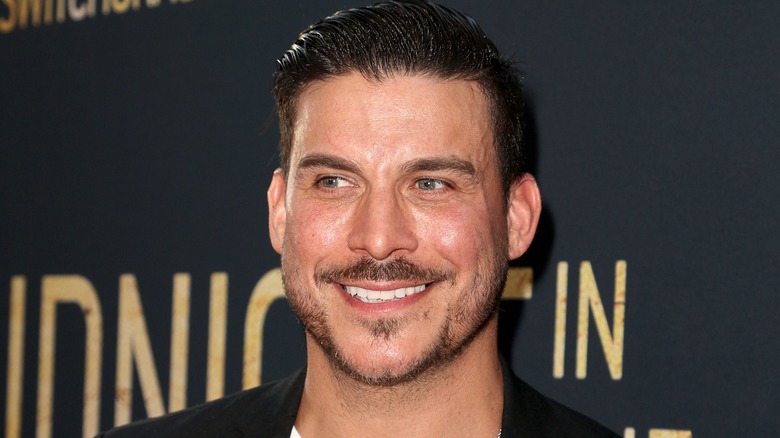 Kevin Winter/Getty Images
Sometimes a rumor is just a rumor, but not when you're a cast member of "Vanderpump Rules." While Jax Taylor was desperately trying to win back Stassi Schroeder after cheating on her, there was talk of him having slept with her best friend, Kristen Doute. The problem was, she was in a long-term relationship with Tom Sandoval at the time, who was also Taylor's BFF.
When Schroeder confronted Doute about the rumor, she swore on her family's lives that it wasn't true. "Even if you and I were not friends, I would never f**k Jax with a 10-foot pole. No offense," she told a crying Schroeder, according to Bravo. However, Taylor's story was different and he admitted to Schroeder that he and Doute had sex while watching "Drive" and Sandoval was asleep in the other room. After months of denying the claim, Schroeder got sick of Doute's eyerolls and defensiveness and gave her a backhanded slap, followed by a drink in the face. Thankfully, Tom Schwartz broke up the two women before there was a bar brawl.
It seems as if season finales on "Vanderpump Rules" are made for confessions. During Scheana Shay's engagement party, Doute admitted to Schroeder that she had in fact slept with Taylor one time, although it was later revealed to be two times. Suffice it to say, Doute and Schroeder's friendship ended for a few years over the indiscretion, and the former SURver later discussed the incident in her self-help book.
Kristen Doute says the cheating scandal was one of the hardest things to write about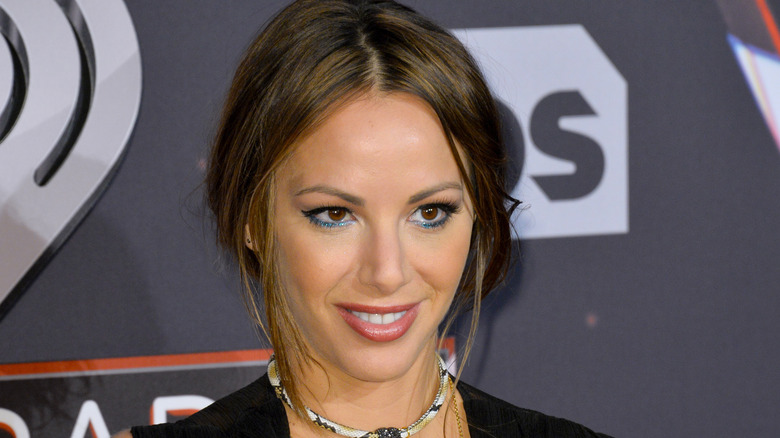 Jaguar PS/Shutterstock
Years after cheating on Tom Sandoval with Jax Taylor, Kristen Doute opened up about the scandal in her book, "He's Making You Crazy: How to Get the Guy, Get Even, and Get Over It." The former "Vanderpump Rules" star told Us Weekly, "I think the 'I Lied' chapter was probably the hardest one for me to write. ... Everyone will know that that is about Jax [Taylor]. I don't say the names, but I just want everyone to know that did not happen with another person. I think it's pretty apparent." Doute went on to say that the chapter was hard to write because she felt "so much guilt" about her past actions. "I didn't feel that I really deserved any sort of platform to speak my mind about it or say my piece," she explained.
It's been almost a decade after the incident and all parties have moved on. Taylor is happily married to Brittany Cartwright, while Schroeder and her husband Beau Clark are expecting baby number two. Doute is now dating podcast host Luke Broderick, and we all know what happened to Tom Sandoval and Ariana Madix. Hopefully no other cheating scandals on current and past stars of "Vanderpump Rules" get uncovered in the near future.