Leonardo DiCaprio And Gigi Hadid Have Been Friendly Long Before The Dating Rumors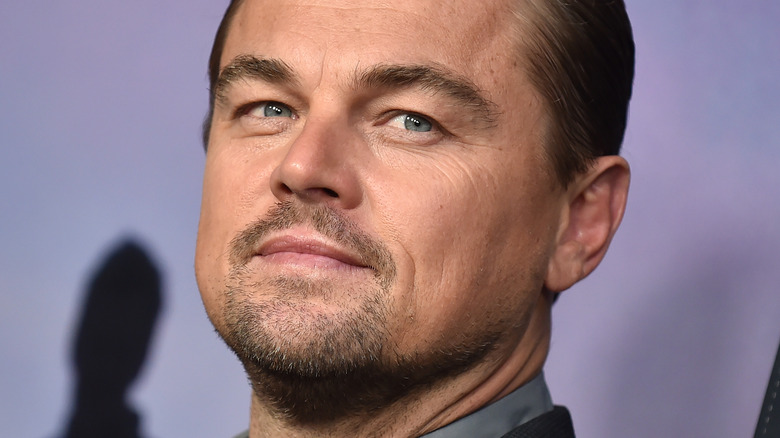 DFree/Shutterstock
Let's face it: Leonardo DiCaprio's history of dating gorgeous models has always inspired headlines. According to Cosmopolitan, DiCaprio has reportedly been linked to more than 20 different women throughout his career, including Blake Lively, Naomi Campbell, and Erin Heatherton. Famously, he dates much younger women, and the cut-off point appears to be around her 25th birthday.
Since September 2022, there have been multiple whisperings of a supposed romance between DiCaprio and model Gigi Hadid, though neither star has confirmed or denied the gossip directly. Us Weekly first published an article on September 7, claiming that DiCaprio was hoping to pursue Hadid after breaking up with model Camila Morrone (also 25 at the time). And while the article implied that Hadid, at the time, wasn't interested in DiCaprio, what's truly interesting is the fact that Hadid was almost 28 years old at the start of the romance. Even so, it seems that DiCaprio and Hadid have enjoyed an on-again, off-again fling, which appears to be on as of March 2023. According to People, the famous pair recently "spent the night together" at a pre-Oscars party. "Leo and Gigi were tucked away in a tented area trying to stay low-key. There was no PDA, but they were together nearly the entire night and barely moved from their spot," shared a source. 
Whether true or not, DiCaprio and Hadid knew each other long before their rumored romance.
Gigi Hadid once partied with Leo DiCaprio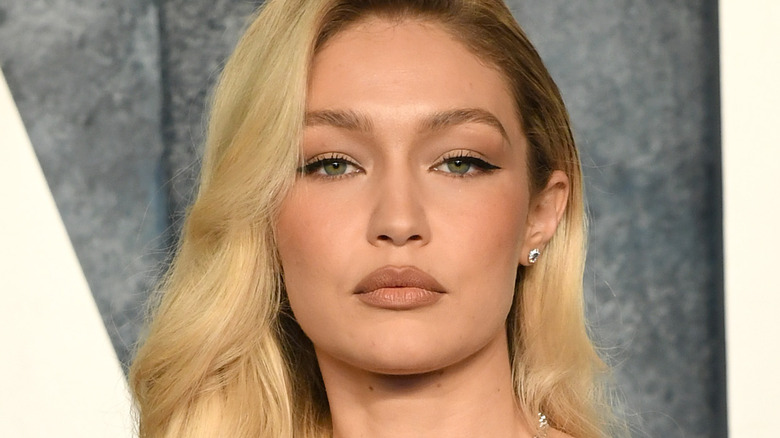 Jon Kopaloff/Getty Images
Gigi Hadid and Leonardo DiCaprio's possible romance may be dominating headlines today, but it isn't the first time they were linked together. Back in December 2019, People reported that DiCaprio — an avid partygoer — spent a two-hour block at Ultraclub E11ven with Gigi, Bella Hadid, and Kendall Jenner. At the time, Hadid was 24 years old, but none of the reports from that night suggest that anything romantic was going on. According to Page Six, Hadid and her peers were just a few faces among 50 total people at DiCaprio's table. DiCaprio and Hadid also left separately, a half-hour apart.
With that said, People did point out that DiCaprio's girlfriend at the time, Camila Marrone, was out of town for a modeling gig. Even so, Hadid wasn't available at the time, as she was still with Zayn Malik from One Direction. Hadid first started dating Malik in 2016, following his breakup with Perrie Edwards from Little Mix. While they've broken up several times over the years, roughly nine months after her outing with DiCaprio and company, Hadid gave birth to her and Malik's first child. Given the timing, Hadid was likely already pregnant during the group outing with DiCaprio. Unfortunately, Hadid and Malik are no longer together. 
Could Gigi Hadid and Leonardo DiCaprio have a future?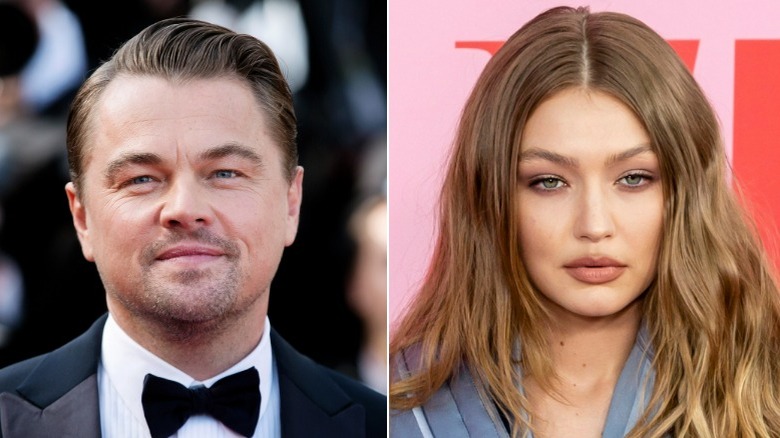 Ovidiu Hrubaru & Andrea Raffin/Shutterstock
For a supposed couple who's never confirmed or denied their involvement, there sure is a lot of chatter about them floating around. Since news first broke that Leonardo DiCaprio and Gigi Hadid were dating, several sources have spilled the beans about their supposed dynamic. While DiCaprio reportedly was the first to show interest, Hadid apparently became "smitten" with him, according to Elle. With that said, Hadid was reportedly hesitant to get serious because of a possible lingering attachment to Zayn Malik. 
"Gigi has her walls up since she's on better terms with Zayn and they're doing well co-parenting," a source shared with Elle. "She's very fond of Leo and is interested in pursuing a relationship with him but at the same time is very busy with her modeling gigs and being there for her daughter." Hadid's apparent hesitation came after the pair's alleged meetup during Paris Fashion Week. Meanwhile, there have been murmurings that their relationship has never been "serious." Then again, there were reports that DiCaprio and Hadid had broken up right before their most recent Oscars outing. So, only time will tell where they go from here.