Paris Hilton Is Ecstatic For Lindsay Lohan After Her Former Frenemy's Pregnancy News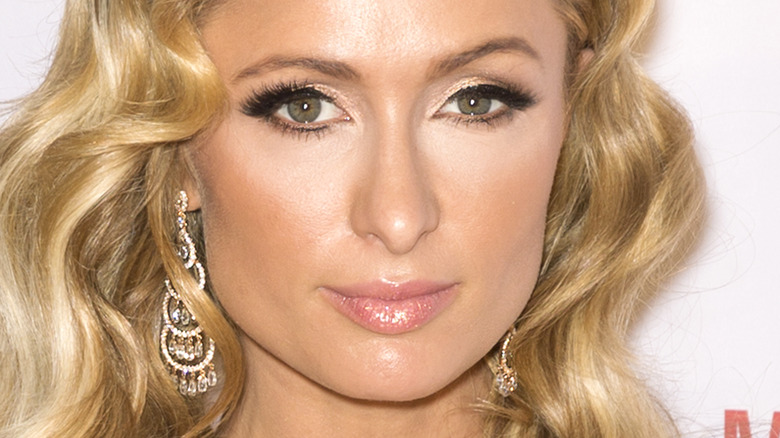 Ovidiu Hrubaru/Shutterstock
Paris Hilton and Lindsay Lohan were two of the biggest names in the early 2000s, and over the years, they maintained what we would refer to as a frenemy-type relationship. You know... one where they're like BFFs one moment and the next moment the claws were out. The two hit a roadblock in their relationship in 2006 when Hilton and Lohan sparred over a man – Lohan broke girl code when she linked up with Hilton's ex, Stavros Niarchos III (the infamous Greek shipping heir). Hilton's pal, Brandon Davis, stuck up for Paris the heiress, and badmouthed Lohan in the press. "I think she's worth about $7 million, which means she's really poor. It's disgusting," he told paps of Lohan's relationship with Niarchos. "She lives in a motel." While the words didn't come out of Hilton's mouth, she still laughed about it.
Things didn't end there — with plenty of other instances of drama to follow. According to Elle, Lohan called Hilton the C-word on camera though the "Mean Girls" star has denied it time and time again. "I never said that. I love Paris. Paris is my friend," she claimed. Not too long after, she and Hilton reunited again and seemed friendly, this time with Britney Spears by their sides — making them one of the most talked-about trios ever. The only problem? Hilton claims Lohan invited herself to her girl date with Brit Brit.
But all these years later, Hilton seems to be playing nice... for now at least! 
Paris Hilton gives Lindsay Lohan parenting advice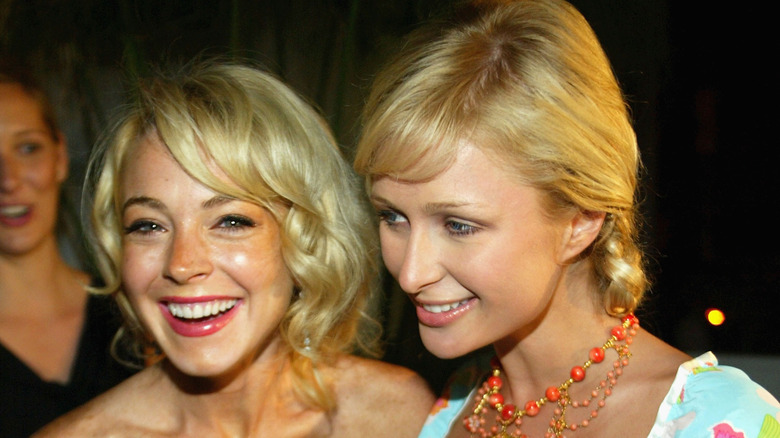 Michael Buckner/Getty Images
Paris Hilton is happy that Lindsay Lohan is joining the Mom's Club with her! Hilton jetted off to the Big Apple to sign copies of her book, "Paris: The Memoir" at the famed Union Station, where ET caught up with the heiress. In the interview, Hilton gave her thoughts on Lohan's pregnancy news, and while the two often had a frenemy relationship, she showed that there's nothing but love for Lohan amid her big news. "I'm so excited for her," she gushed. "I know that she's always wanted to be a mom and she seems like she's in such an amazing place with her new man, so I'm just happy for her."
Hilton, who is a new mom herself, also gave the "Mean Girls" star some parenting advice. "Just take in all the special moments because they grow up so fast! [Phoenix] is only two months old, but every day he's growing more and more," she said. "So it's just good to soak in every moment." Hilton highlighted a few of life's simple moments with her son that mean the most, like when he lays on her chest. Ah, motherhood and all the little things. 
In late January, Hilton announced the birth of her first child on Instagram. "You are already loved beyond words," she captioned the sweet photo of the newborn's hand wrapped around her finger. A month later, she shared more photos and revealed the pint-sized prince's name — Phoenix.