Michael Lockwood's Custody Of Twins With Lisa Marie Reportedly Ruffles Feathers In Presley Family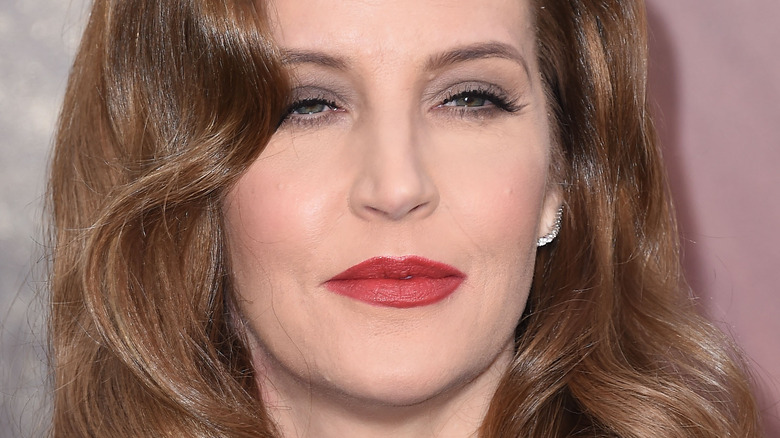 DFree/Shutterstock
There's no doubt that the Elvis Presley family has been through some tough times, including the tragic death of his only child, Lisa Marie Presley. On January 12, Elvis' wife, Priscilla Presley, took to Instagram to inform fans that Lisa Marie wasn't doing well and she asked fans for prayers. "My beloved daughter Lisa Marie was rushed to the hospital. She is now receiving the best care," she wrote in the update. Not too long after, the news of Lisa Marie's death broke, and Priscilla penned an emotional tribute to her daughter on what would have been her 55th birthday. TMZ reports that while Lisa Marie's official cause of death could take months to be determined, she was on a destructive path ahead of her death. According to the outlet, Lisa Marie was taking opioids and lost around 40 or 50 pounds in the weeks leading up to her death. 
Lisa Marie had four children — Riley Keough, Benjamin Keough, Finley Lockwood, and Harper Lockwood. She shared her late son, Benjamin, and daughter, Riley, with ex-husband Danny Keough and twins Harper and Finley with her ex, Michael Lockwood. Following Lisa Marie's death, Lockwood issued a statement to People about his ex-wife's passing. "We are all reeling from the sudden passing of Lisa Marie Presley, the mother of my two beautiful twin daughters Harper and Finley," he stated, sharing that the most important thing for him is to take care of the twins. 
But, the custody battle over the twins is causing family drama. 
Michael Lockwood and Lisa Marie Presley's daughter, Riley Keough, are at odds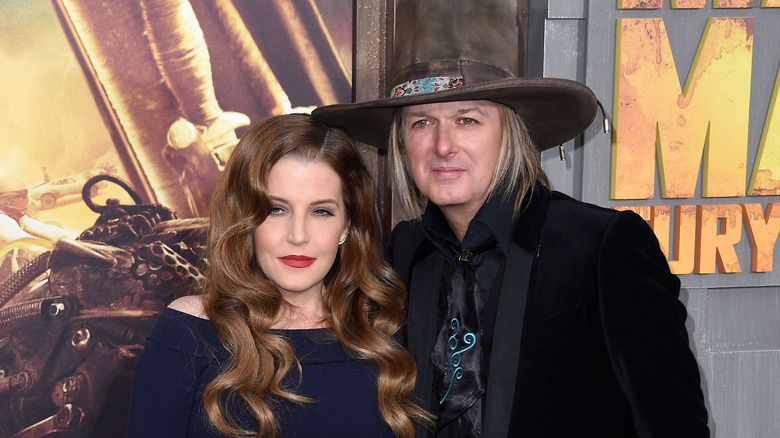 DFree/Shutterstock
A lot has happened since the tragic death of Lisa Marie Presley and one of the main concerns following her death was who would get custody of her twins. According to Entertainment Tonight reporter Will Marfuggi, Lisa Marie's ex, Michael Lockwood, won custody of the two children that they shared. "Lisa Marie's ex skipped a court hearing today [March 14], but inside, a judge indicated he will formally be granted full custody of 14-year-old Harper and Finley," Marfuggi reported. "Michael will seek to be the twins' guardian, which would allow him to represent their interest in the estate battle."
Obviously, some members of Lisa Marie's family aren't thrilled that, in their view, her estranged ex is trying to wiggle his way back into the family in hopes of getting a piece of Lisa Marie's estate. While Lisa Marie's mother, Priscilla Presley, didn't object to Lockwood getting custody of the twins, People reports that Lisa Marie's daughter, Riley Keough, has a bone to pick. Keough is reportedly angry that her grandmother sided with Lockwood. "Riley was always on her mom's side when it came to Michael," an insider told the outlet. "It bothered her that her grandmother and Michael flew to the funeral together." The same source added that Keough was unhappy that Lockwood came to the funeral because she knew Lisa Marie wouldn't have wanted him here. Now, Lockwood and Keough will likely have to battle over Lisa Marie's estate.