Taylor Swift Is Dropping Four Unreleased Songs To Kick Off The Eras Tour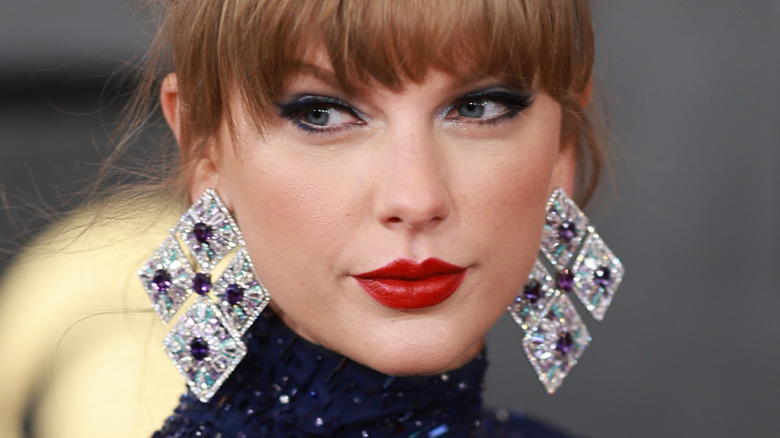 Matt Winkelmeyer/Getty Images
Taylor Swift is starting her "The Eras Tour" in the best way — by releasing new songs as a treat to fans.
There had been much controversy about Swift's latest tour, especially after thousands — if not millions — of fans lost out on the chance to score tickets. During the presale, many complained that the codes that Ticketmaster provided did not work, the ticketing site constantly crashed, and the wait times were ridiculous. Many also expressed frustration over the platform's dynamic pricing model, a strategy used to adjust costing based on demand, resulting in ticket prices skyrocketing to thousands of dollars. In fact, some government officials intervened to call out the ticketing company. "Ticketmaster is a monopoly, its merger with Live Nation should never have been approved, and they needed to be reigned in," New York Representative Alexandria Ocasio-Cortez tweeted.
Swift sympathized with fans, writing on her Instagram Story that "it really pisses me off" how her fans had to jump through hoops for a chance to see her perform. She said that it was "excruciating for me to just watch mistakes happen with no recourse," especially when her team had been promised that everything would go off without a hitch. And while she's delighted that 2.4 million people got tickets, the fact that they "went through several bear attacks to get them" did not sit well. Now, perhaps as a way of compensating those who won't get to see her on tour, she's releasing several new songs. 
Taylor Swift is releasing four unreleased tracks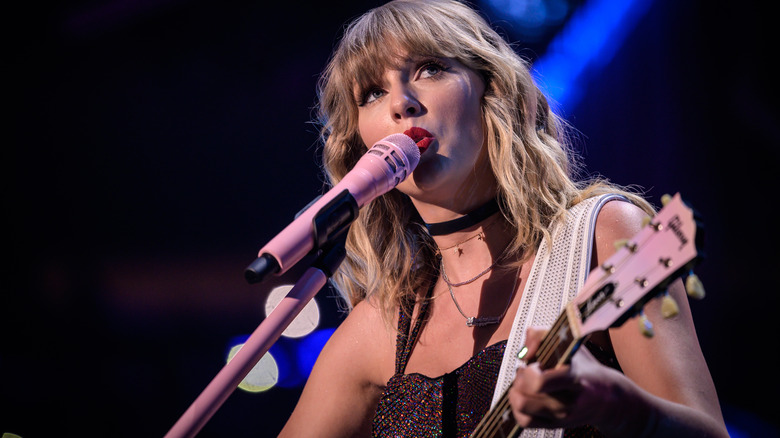 Brian Friedman/Shutterstock
Celebrations for Taylor Swift's "The Eras Tour" have started, with Glendale, Arizona, the first stop of the whole tour, temporarily renaming their city to "Swift City" as a tribute to the star. But Swift has a surprise of her own, and it comes in the form of four new songs.
Swift, who hasn't toured since 2018, announced on her Instagram Story her treat to fans everywhere. "In celebration of 'The Eras Tour' I'm releasing [four] previously unreleased songs tonight at midnight," she wrote on March 16, adding that it will include Taylor's versions of "Eyes Open" and "Safe & Sound," both of which were included on "The Hunger Games" soundtrack, and Taylor's version of "If This Was A Movie." There is also an original track titled "All the Girls You Loved Before Me," which Variety reports was originally supposed to be part of her album, "Lover." Meanwhile, the release of "If This Was A Movie," which was a track on her "Speak Now" album, may be Swift's way of hinting that she would re-record it next.
"The Eras Tour" is set to kick off on March 17th, and per Swift herself, it's "a journey through the musical eras of my career." She's set to bring a bunch of musical guests, including Paramore, Phoebe Bridgers, MUNA, HAIM, Gracie Abrams, and more. And in true Swift fashion, the setlist is strictly kept under wraps, so get excited!