Jamie Foxx Derails Cameron Diaz's Return To Acting With On-Set Meltdown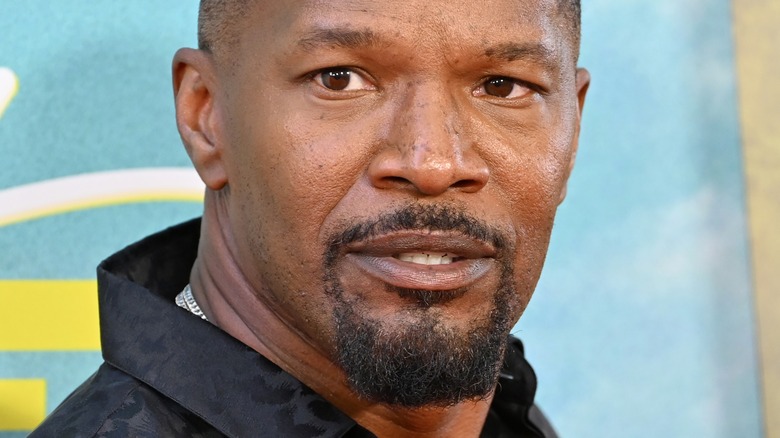 Featureflash Photo Agency/Shutterstock
People who grew up in the '90s know Cameron Diaz for appearing in a slew of popular films like "There's Something About Mary," "The Mask," and "My Best Friend's Wedding." In 2000, she nailed the role of one of "Charlie's Angels," where she starred alongside Drew Barrymore and Lucy Liu, adding another blockbuster film to her résumé. In 2014, Diaz played the role of Miss Hannigan in "Annie," but after that, Diaz took a break from acting.
In 2021, the actor appeared on the Sirius XM show "Quarantined with Bruce," where she chatted with Bruce Bozzi about stepping away from the spotlight. "I'm never going to say never about anything in life. I'm just not that person. So, will I ever make a movie again? I'm not looking to. But will I? I don't know. I have no idea," she told Bozzi. Diaz added that since she had a young daughter at the time, she couldn't fathom having to be on set for 14 or 16 hours. "I wouldn't have been the mom that I am now had I chosen to do that at any other time in my life," she shared, stating that she felt "blessed" to be able to take time away and raise her daughter.
Diaz and Jamie Foxx worked together on the film "Annie" in 2014, and the two are set to reunite again on the set of the Netflix movie "Back in Action." However, their reunion, and Diaz's return to acting, have reportedly seen some major drama thanks to Foxx.
Jamie Foxx fires crew members amid on-set meltdown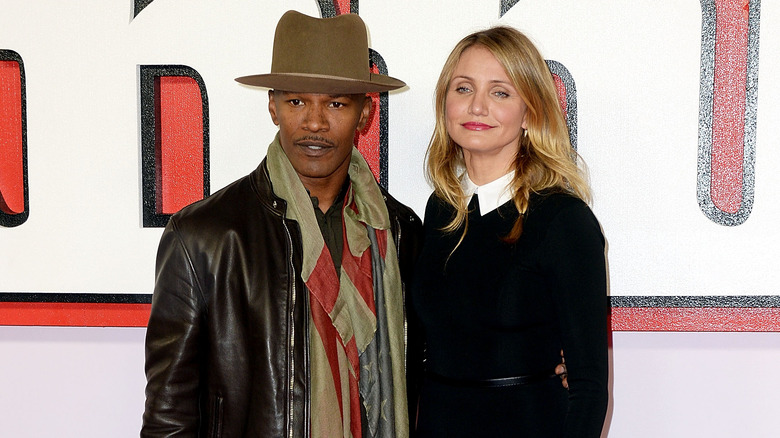 Dave J. Hogan/Getty Images
Jamie Foxx's on-set antics are raising a lot of eyebrows. As Cameron Diaz returns to acting after nine years away from the film industry, it looks like her first gig isn't necessarily all sunshine and roses. A source told The Sun that Foxx had a meltdown on the London set of their highly anticipated film, "Back in Action," causing chaos. "There have been some issues on set, and Jamie has had a major meltdown over it all," the insider revealed. "He demanded the problems be sorted immediately and sacked four of the production staff — as if that would magically improve the situation." The outlet also revealed that Foxx canned an executive director and two higher-ups in addition to his driver. "Some people working on it are totally fed up with how this has played out, and Jamie has become pretty unpopular," the insider added.
In 2022, Diaz decided that she wanted to make a comeback to film after a hiatus where she spent time with her husband, Benji Madden, and her daughter, Raddix. Diaz said that while she enjoyed time with her family, she missed her career. "I miss aspects of acting, or making movies. ... Making movies is a particular skill set that is fun to exercise and be a part of," she told CBS at the time. 
As we mentioned, the movie "Back in Action" marks her return to movies, and despite all of the on-set drama (or maybe in spite of it), we can't wait to watch. 
Cameron Diaz had a major case of butterflies ahead of her film comeback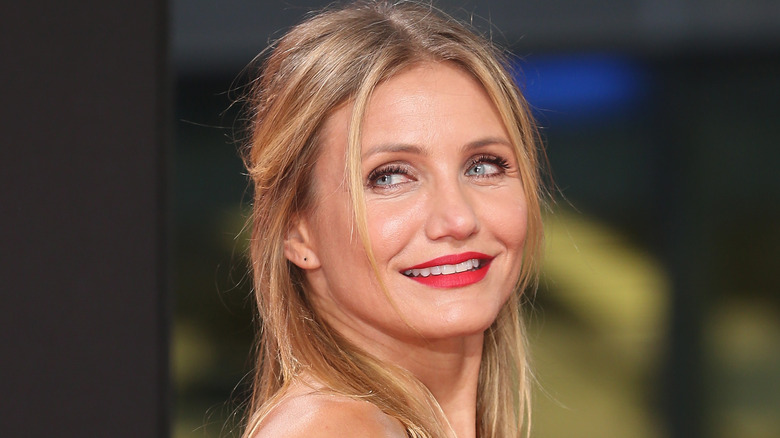 Sean Gallup/Getty Images
While one of the stars of Netflix's "Back In Action" has recently been hit with some unfavorable headlines, Cameron Diaz's journey with the project has reportedly been a wholesome and back-to-basics experience. On March 3, a source told People that the "There's Something About Mary" star was hit with a case of butterflies before embarking on her highly anticipated industry comeback. "Cameron has been filming in London for several weeks. She was nervous before she arrived in London, but then very excited," they explained. The source also revealed that "everyone" loved working with Diaz and her co-star and friend Jamie Foxx — which stands in stark contrast to recent news surrounding the latter. "They are both incredibly hard-working and never complain," the source added.
Even though Diaz's comeback film is facing some behind-the-scenes drama as of late, fans and her industry peers are eager to see the beloved talent continue on her acting journey. In an interview with Access Hollywood, Diaz's "Charlie's Angels" co-star and longtime friend Lucy Liu gushed about her return. "The great thing about Cameron is that she has such an incredible career, and she can make decisions that she wants... she wants to have a family, she goes and does that, and she commits to it completely," Liu explained. "She's such a lovely, giving human." Here's to hoping the "Back In Action" drama settles down and Diaz's acting return goes off without a hitch.