All About Ariana Madix And Katie Maloney's Friendship (& Their Sandwich Shop)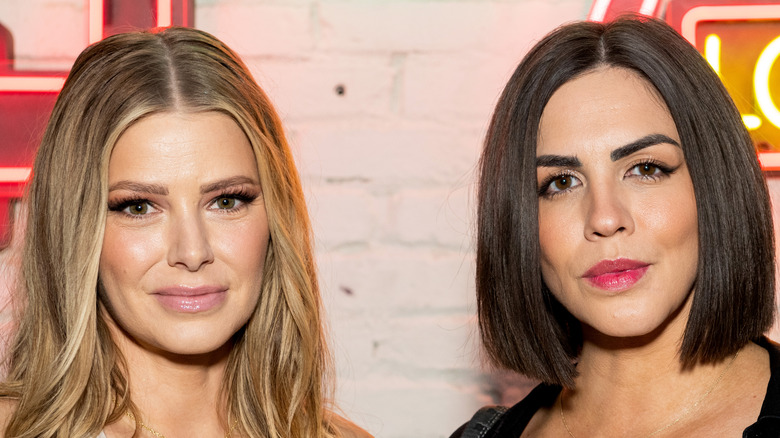 Amanda Edwards/Getty Images
One of the best things about "Vanderpump Rules" is that there is no shortage of drama, primarily because of the complicated dynamic of the cast. If they're not best buddies, they're definitely sleeping with each other. Just ask Lisa Vanderpump.
"You're all sleeping together; what am I going to do? Fire the whole company?" the restaurateur told her staff at one point. Among the lovers in the cast — although they have since broken up — are Ariana Madix and Tom Sandoval and Katie Maloney and Tom Schwartz. What's interesting is both Toms are the best buds and business bros. They operate a bar called "Schwartz & Sandy's," which just happens to be one of the key reasons why Schwartz and Maloney called it quits. "The reality is that we're very, very close," Sandoval told the "So Bad It's Good with Ryan Bailey" podcast of his friendship with Schwartz. "We text numerous times throughout pretty much every single day. We're very, very, very close."
So where does that leave Madix and Maloney? Are they also "very, very, very close" like their exes?
Ariana Madix and Katie Maloney have a complicated friendship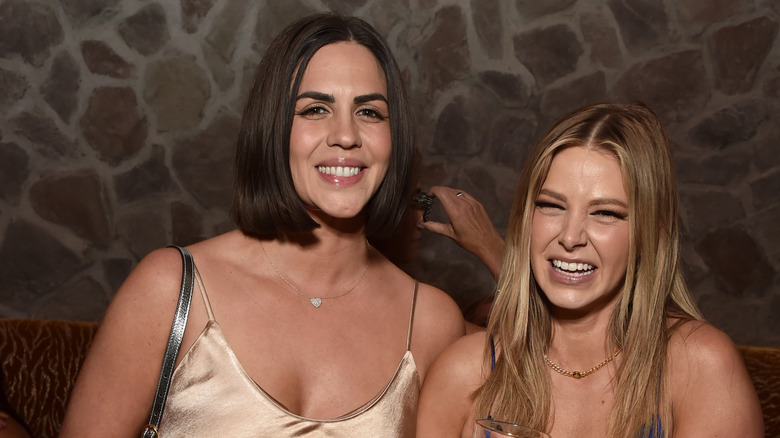 Alberto E. Rodriguez/Getty Images
Fans of "Vanderpump Rules" know that Ariana Madix's best friend is Scheana Shay. Her relationship with Katie Maloney, though, is far different, as she apparently has to walk on eggshells when they're interacting to avoid any conflict. "With me and Katie, I feel like we've had a lot of ups and downs. When that happens, at least for me, I just become very cautious," Madix told Us Weekly in 2017. "For me, with Katie, I feel like because we've had those ups and downs, when things are going well, I'm like, 'Eh, is this really going to last?' So I'm just very cautious when it comes to that."
True enough, when Maloney and Tom Schwartz broke up, Madix supported her friends while carefully navigating the change. At the time, she told Extra that she loves the two of them "so much" and that it's not "a sides thing." She dished that she genuinely wants what's best for the former couple and what they're embarking on next.
Maloney, too, was supportive of Madix when she split from Tom Sandoval. When Madix stepped away from social media to avoid further controversy following her split, Maloney issued a brief statement on behalf of her friend. "Ariana's overwhelmed by it. She thanks you all so much," she said via Instagram Story. "So many of you have been asking how to support Ariana, how to support the sandwich shop, and tomorrow you'll find out."
Ariana Madix and Katie Maloney are also business partners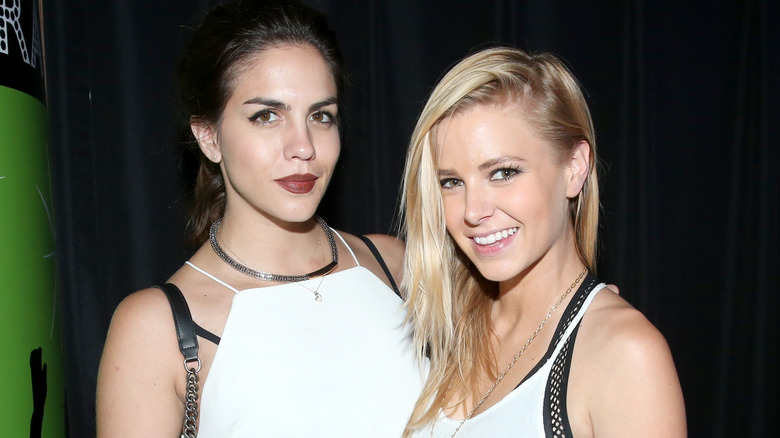 Mark Davis/Getty Images
While Ariana Madix and Katie Maloney aren't always the best of friends, they're well on their way to becoming the best of business partners. You see, just like their exes, the two started a joint venture: a sandwich shop. The name? Something About Her.
The sandwich shop was initially Maloney's idea, which she pitched to her ex-husband Tom Schwartz. But since Schwartz was too busy with Schwartz & Sandy's, Madix stepped up to the task and partnered with her friend instead, on the condition that the Toms would never be involved. "I don't want Tom involved in what I do. Like, Jay-Z wasn't a partner on [Beyoncé's] Lemonade," she said in an episode. The duo's initial investor was Lala Kent's ex Randall Emmett, who invested $150,000, but when the two parted ways, Madix and Maloney were forced to seek other investors.
Per the shop's Instagram, Something About Her is set to open sometime in 2023, although they have already started to sell merchandise. Maloney shared on the "Bachelor Happy Hour" podcast that they aim to make it "more than just sandwiches." They want it to "have its own vibe, its own personality" with a bit of "retail, a wine and beer bar, and maybe cocktails, as well." Meanwhile, Madix is most excited about sandwiches. "I'm really excited for a sandwich that involves lots of hot peppers and anything salty, pickled. That's my jam."