Why Julianne Hough Left Dancing With The Stars (& Came Back Twice)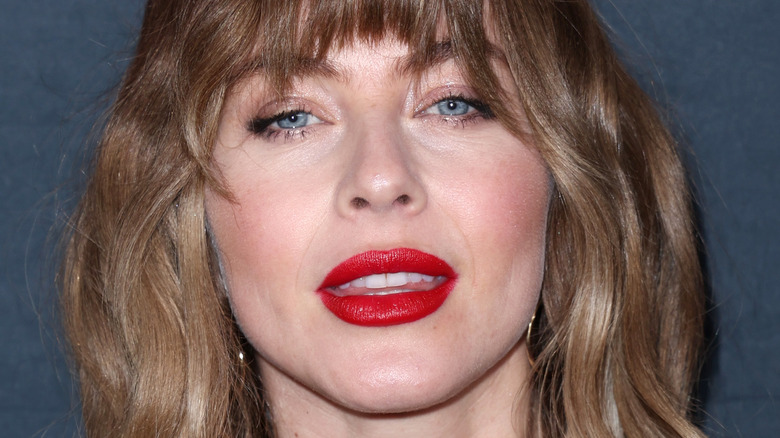 Phillip Faraone/Getty Images
"Dancing With the Stars" is a family affair for Julianne Hough and her brother, Derek Hough. Julianne began appearing on the series in 2007 (yes, that makes us feel old), and she had a lot of success right out of the gate. The bubbly blonde took home the mirrorball trophy in back-to-back seasons. In Season 4, she won with partner Olympic great Apolo Anton Ohno, and the following year, she and Hélio Castroneves came out on top. It's no easy feat to win the mirrorball trophy, and doing it in consecutive seasons is impressive!
Julianne has spoken about her stint on the series several times, and it's safe to say that it means a lot to her. In 2022, she spoke fondly about the series during an appearance on "Live! With Kelly and Ryan." While chatting with Ryan Seacrest and Maria Menounos, Julianne revealed that she is still good friends with Ono before beaming about the experience. "It was one of the most incredible experiences. I went from like this 18-year-old little girl to like being on TV for the first time," she explained, reminiscing how she would see Seacrest in the hallways in the same studio. "To have that experience and be discovered that way from when people were watching television before streaming and just feel like a part of people's homes, and I still feel like I'm a part of that show because it was where I came from," she added. 
So why did she leave?
Julianne Hough left DWTS to pursue other endeavors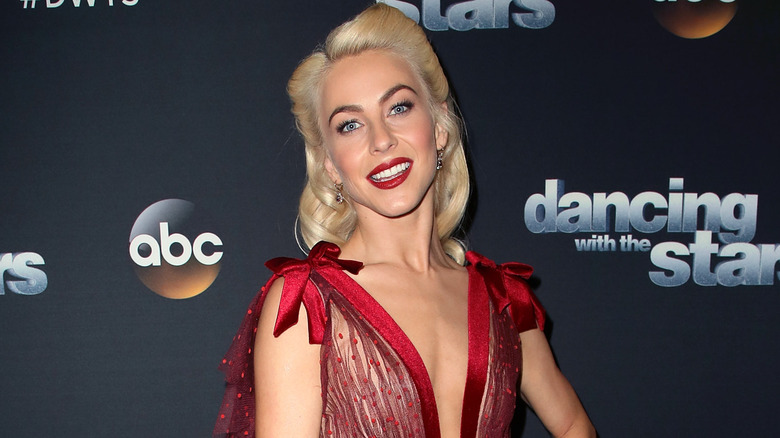 David Livingston/Getty Images
Julianne Hough first exited the ballroom in 2009 and broke "DWTS" fans' hearts. "I am appreciative to be taking this coming season of 'Dancing With the Stars' off to focus on my other career paths like touring in support of my album and recording my next one," she told People in a statement. "I look forward to returning to 'DWTS' in early 2010." The star didn't officially return to the series in 2010, though she did make special appearances a few times as a guest host. However, Julianne made an official return to the show in 2014. ABC News reports that the "Safe Haven" star appeared on "Good Morning America" to announce her return in a different capacity — as a judge. The star appeared on the judging panel through 2017 before exiting.
Julianne's decision to leave in 2017 followed a similar theme as her first exit. According to Entertainment Tonight, the star left to pursue other projects once again. But — a source close to the situation insisted that there was no bad blood between Julianne and her former employer. "'DWTS' is a consistent gig with a steady paycheck. Often these dancers try to move on to what they hope are greener pastures only to realize that's not the case," the insider shared. "For Julianne, she is still on very good terms with everyone over at 'DWTS,' and no bridges were burned. Perhaps she'll be back in the future." And the source totally called it. 
Julianne Hough landed a new DWTS gig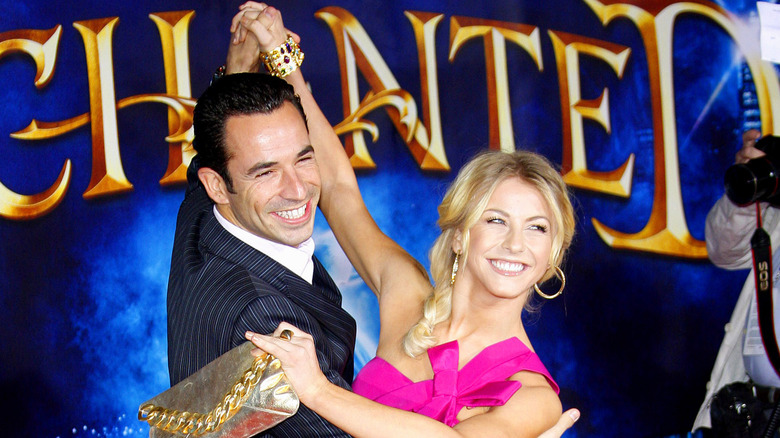 Tinseltown/Shutterstock
Plain and simple — you can't keep Julianne Hough out of the ballroom for too long. After returning and exiting the series multiple times, Julianne is poised to make another return to the show that made her famous. She will fill the shoes of Tyra Banks, who co-hosted the series from 2020 through 2022. Banks told TMZ that she's leaving the show to work on other business endeavors, like her ice cream line, and not too long after, execs named Julianne as her replacement. 
"We are so excited to welcome @juleshough as co-host of #DWTS Season 32 along with @therealalfonsoribeiro!" the show wrote in an Instagram post on March 20. Julianne herself commented on the post. "Beyond excited and honored to be back in the Ballroom with all of you," she wrote alongside a single red heart in the comments section. Julianne also shared a post regarding the news on her own Instagram feed with an excerpt from an interview with Variety. "It is such an honor to be rejoining 'Dancing with the Stars' as co-host. The show holds such a special place in my heart from the many years and different roles I have had the privilege of being a part of," she shared in the update. Julianne added that she's excited to reunite with her brother and other longtime figures of the show, like Carrie Ann Inaba and Bruno Tonioli. What a ride!