Gisele Bündchen Denies Giving Tom Brady Divorce Ultimatum Over His NFL Career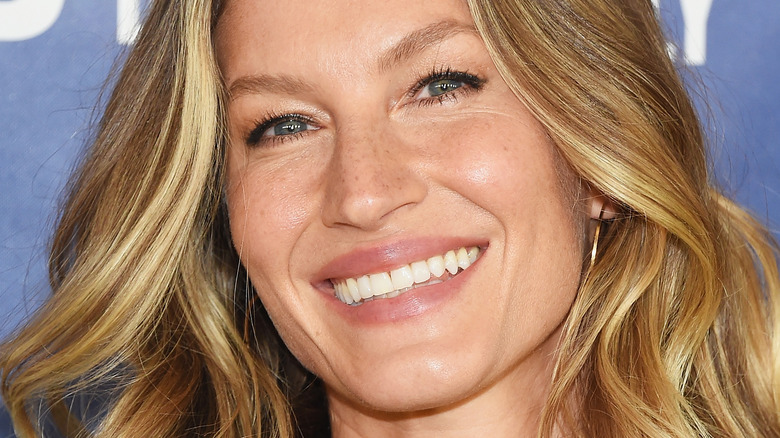 Michael Loccisano/Getty Images
When Tom Brady first announced his NFL retirement in spring 2022, football fans mourned the end of his decorated, professional legacy. Two months later, they rejoiced (and made some pretty hilarious jokes) about his decision to return to the game. Unfortunately, the mood surrounding Brady's return to football took on a solemn turn when Brady and Gisele Bündchen divorced just a few months later. "With much gratitude for our time together, Tom and I have amicably finalized our divorce," wrote Bündchen to Instagram (via People). "My priority has always been and will continue to be our children whom I love with all my heart. We will continue co-parenting to give them the love, care, and attention they greatly deserve." 
Brady has since permanently retired from the NFLas of February 2023, but his marriage to Bündchen remains in his rearview mirror, at least for now. However, it's been speculated that Brady's decision to prolong his NFL career — instead of devoting more time to Bündchen and their family — is what killed their relationship, which dates back to 2006. But now, a new interview by Bündchen completely squashes that theory. 
Gisele Bündchen supports Tom Brady's career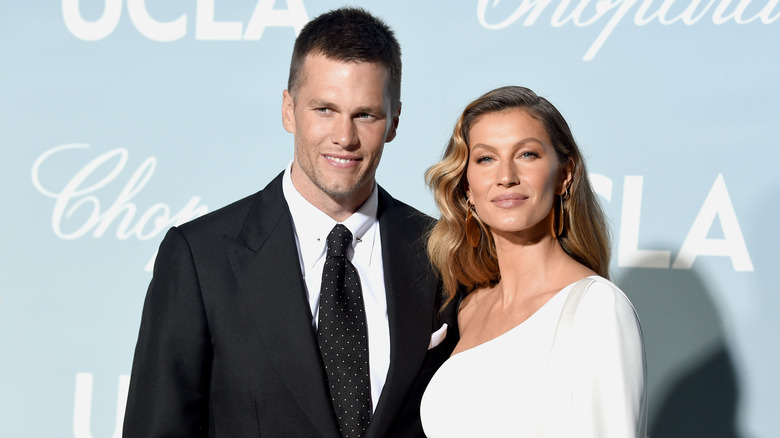 Kevin Winter/Getty Images
Forget what you heard. Gisele Bündchen did not give Tom Brady an ultimatum regarding his football career. While speaking with Vanity Fair, Bündchen compared the widely-believed theory that Brady's career caused her to end their union, "the craziest thing I've ever heard." She continued, "Listen, I have always cheered for him, and I would continue forever. If there's one person I want to be the happiest in the world, it's him, believe me. I want him to achieve and to conquer. I want all his dreams to come true. That's what I want, really, from the bottom of my heart."  
Elsewhere in the interview, Bündchen doubled down on her assertion that Brady's career decision impacted their divorce. "Wow, people really made it about that," said the mom-of-two. "What's been said is one piece of a much bigger puzzle. It's not so black and white." Since divorcing, both Brady and Bündchen appear to be coping with things as respectfully as possible. However, Bündchen, who's been rumored to have already moved on, did deny any romantic attachment to Joaquim Valente and Jeffrey Soffer. Meanwhile, Brady, may not be dating anyone either. "He never thought that he and Gisele would get divorced," shared a source with Page Six. "He didn't want a divorce." They continued, "No, he isn't formally dating anyone right now. His friends want to set him up, but he's all about the kids."