What Lisa Rinna Has Been Up To Since Her Real Housewives Of Beverly Hills Exit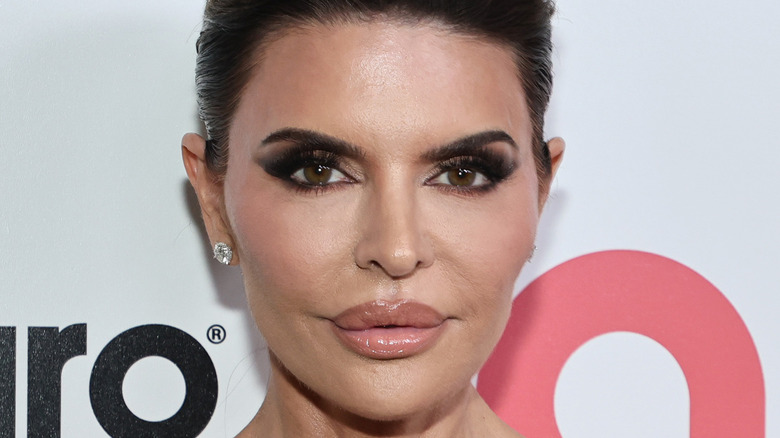 Jamie Mccarthy/Getty Images
Lisa Rinna has been keeping her schedule busy since departing "The Real Housewives of Beverly Hills." Back in 2014, E! News revealed that Rinna would be joining the fan-favorite reality series in its fifth season. In a chat with the New York Post, Rinna spoke of her reasoning behind this choice. "I was looking for an adventure in life. I'm not afraid to try different things in my career, and it had presented itself, and I thought, 'Really, why not?'"
In January 2023, People reported that Rinna was leaving the hit Bravo show following eight seasons in front of the camera. As she wrapped up her time as a cast member on "RHOBH," Rinna expressed her appreciation and enthusiasm over her next chapter in a statement sent to the news site. "This is the longest job I have held in my 35 year career and I am grateful to everyone at Bravo and all those involved in the series," Rinna said. "It has been a fun eight-year run and I am excited for what is to come!" Now, Rinna is opening up about what life has been like since concluded her "RHOBH" era.
Lisa Rinna is thriving since her RHOBH departure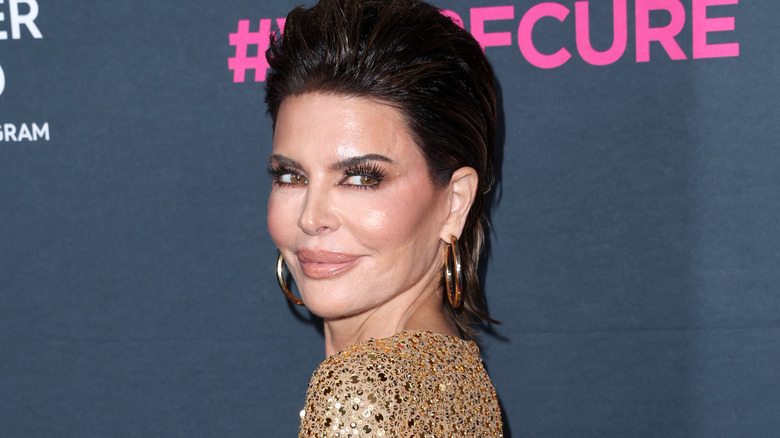 Phillip Faraone/Getty Images
Following the end of her "Real Housewives of Beverly Hills" run, Lisa Rinna has been having a whole lot of fun. Rinna talked to Us Weekly in March 2023 and shared that her schedule has consisted of attending events and making positive memories. "It has been heaven, absolute heaven," Rinna said. "I mean, I've been to Paris and London, and I've been able to travel and go to fashion shows. I'm having really the time of my life." She added, "I'm having so much fun, and this is all about fun and party time off."
Rinna has been documenting some of these enjoyable outings on Instagram, including a photo of an appearance alongside her husband, Harry Hamlin, and her daughters, Delilah Belle and Amelia Gray. This party was held in honor of Delilah releasing a new song, "Nothing Lasts Forever." In addition, Rinna has recently served as the face of Tequila Don Julio Rosado, a new beverage by Tequila Don Julio, per E! News. Not only is Rinna a spokesperson, but the actor and TV personality has also continued to develop her own product lines.
Lisa Rinna recently launched a new brand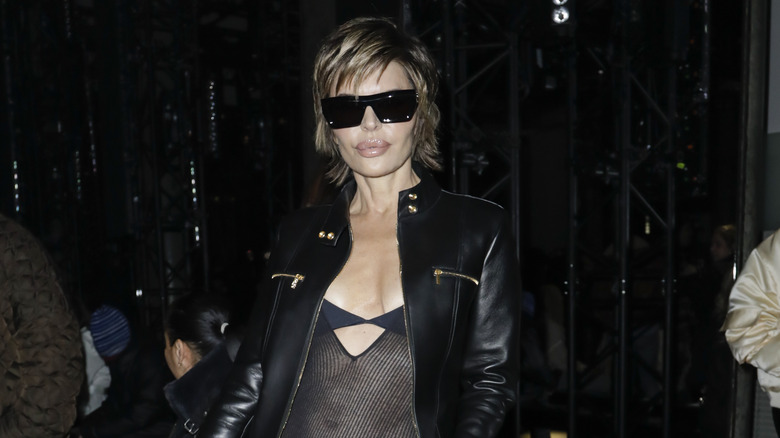 Antoine Flament/Getty Images
Besides setting some time aside to let loose post-"Real Housewives of Beverly Hills," Lisa Rinna remains a dedicated businessperson. Rinna is the founder of a makeup brand, Rinna Beauty, which debuted in 2020, per the Daily Mail. "This has been nearly a decade in the making," Rinna wrote of the venture, via the company's site. "I've tested every sample, chosen colors, approved ingredients, inspired the packaging, and now we are bringing it to you." In March 2023, Rinna shared a photo on Instagram of herself at Paris Fashion Week sporting a lip color from the line, and a Rinna Beauty Instagram post teased upcoming products. "We have BIG things coming to Rinna Beauty," the caption read. "What products do you want to see next?"
Furthermore, Rinna released her own beverage line, Rinna Wines, per Gotham Magazine. When Rinna was interviewed by People in February 2023, the news outlet noted that Rinna decided to create the brand after stopping by a winery in Paris with her past "RHOBH" castmates. Rinna then detailed how she will always feel satisfied with her contributions to the show. "I gave a hundred million percent to that job," Rinna said. "I said this to our producer, I said, 'I will never regret or feel bad about anything because I did my job. I did exactly what the job entailed.' So I feel good about that."