Rebecca Budig's Marriage To Bob Guiney Bombed But Now She Found True Love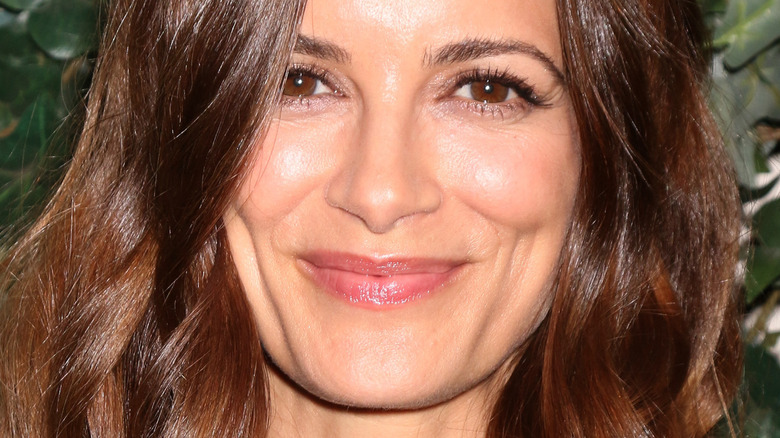 Kathy Hutchins/Shutterstock
Soap star Rebecca Budig has navigated plenty of dramatic on-screen romances over the years and she has experienced real-life relationship drama at times, too. Ultimately, it took a few tries for Budig to find her true Mr. Right, and that came after a juicy dive into the world of "The Bachelor" franchise. Budig was married to former "Bachelor" Bob Guiney for a few years, but their surprise marriage eventually ended in divorce. After they split, Budig soon found love again, and that union seems destined to last.
Budig is perhaps best known for her role as Greenlee Smythe on "All My Children." She started playing Smythe in 1999 and continued to portray the character on-and-off until "AMC" ended in 2011. Prior to joining "AMC," she played Michelle Bauer on "Guiding Light" for just over 100 episodes, and more recently, she took on the role of Hayden Barnes on "General Hospital." Budig's soap counterparts have endured plenty of wild relationships, but fans might say her time with Guiney was quite soapy too.
Rebecca Budig fell for The Bachelor's Bob Guiney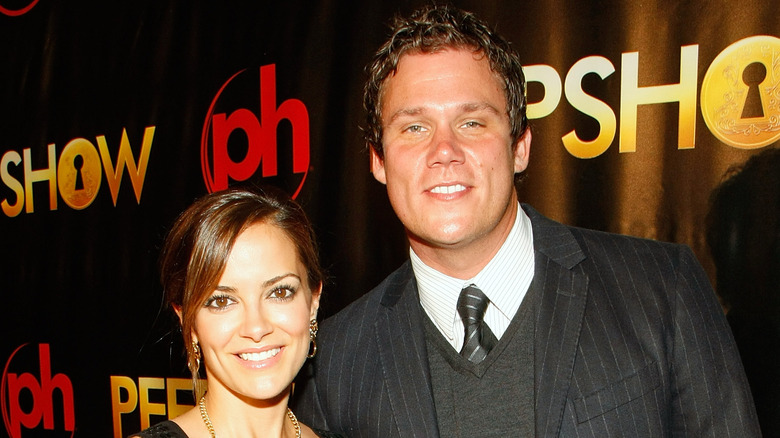 Ethan Miller/Getty Images
Bob Guiney was one of Trista Rehn's suitors during the first "Bachelorette" season in 2003. Rehn didn't fall for Guiney, so ABC named him the Season 4 "Bachelor" lead. Guiney chose Estella Gardinier, but didn't propose. In fact, they split shortly after their finale aired. Despite that, Guiney's time with the franchise wasn't an entire loss. To everybody's surprise, he married less than a year after starring as "The Bachelor." However, he married soap star Rebecca Budig, not his final rose recipient.
Guiney first met Budig in January 2003 when she interviewed him for ABC Family Channel's recap show, "Bachelor XYZ." Guiney taped "The Bachelor" after that, and his season finale aired in November 2003. Guiney and Budig connected romantically soon after his split with Gardinier, and in May 2004, he proposed to Budig with a 2-carat diamond ring. "She happened to need an accessory for the (Daytime) Emmys the next day, and I happened to have the perfect accessory," he told People after the engagement.
Guiney and Budig surprised fans again with a low-key cabin wedding in July 2004. Unfortunately, by January 2010, there were signs of trouble. "Lately it's become clear that nothing is going to save this," Budig's friend told People, while the couple shared, "We love each other very much. We are best friends and don't know what the future holds." Budig filed for divorce in April 2010, noting a September 2009 separation date. In July 2010, the divorce was finalized.
Rebecca Budig found lasting love with Michael Benson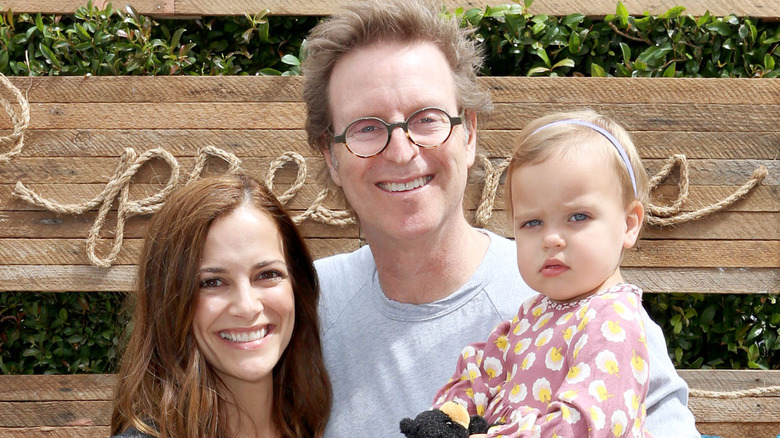 Rachel Murray/Getty Images
Despite Rebecca Budgie's two failed marriages — to Dr. Daniel Geller in 2000, and "The Bachelor" Bob Guiney from 2004 to 2010 — the soap star didn't give up on finding her forever love. Although she was "so sick of the dating scene in L.A.," Budig told TV Guide, she allowed her agent to set her up on a blind date soon after her divorce from Guiney. That date was with television executive Michael Benson, and "that was it for both of us. We knew right away," Budig said of their connection. Budig and Benson were so certain about their relationship that he proposed on Christmas Day in 2010. She confirmed the engagement that came after just nine months of dating, telling People, "We don't have any wedding plans yet. He's an amazing man and we're just really happy."
Budig wed Benson in 2012 and the couple welcomed their daughter, Charlotte Jo Benson, in September 2014. The soap star shares occassional updates on her husband and her daughter via her Instagram page, and she seems to be living her very best life now. "May she always look at you like that. Best. Daddy. Ever," Budig captioned a June 2017 photo that featured her daughter with her husband. Another set of photos Budig shared in December 2017 received a caption saying, "Best. Husband. Ever," and a Father's Day tribute in 2019 praised her husband and father. "My life is better because of you," she declared.