What Is Bob Guiney From The Bachelor Doing Now?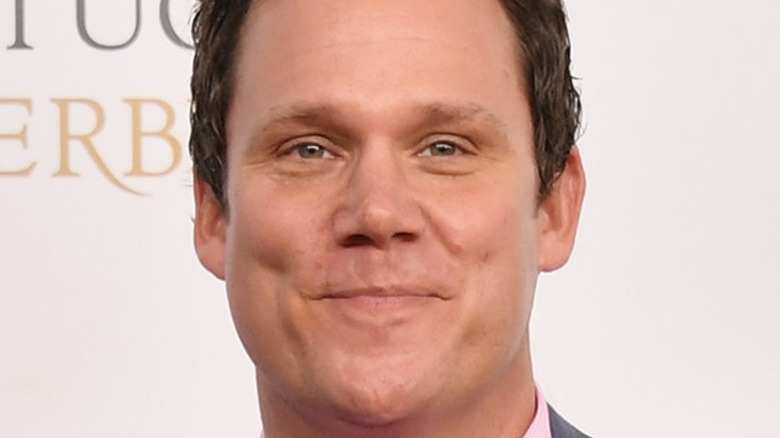 Michael Loccisano/Getty Images
During Season 1 of "The Bachelorette" with Trista Stutter (née Rehn), viewers met Bob Guiney, a divorced 32-year-old mortgage broker from Detroit, Mich. Bob didn't snag Trista's final rose, but he won over viewers and led Season 4 of "The Bachelor." It's been nearly two decades since and fans are curious what he's doing now.
As Us Weekly noted, Bob exited in fifth place on "The Bachelorette." Soon after, ABC tapped him to be the Bachelor. He chose Estella Gardinier and gave her a diamond ring. However, as ABC News detailed, it wasn't an engagement ring. "It represents my promise to you to see where we can go," he told Estella. "I obviously decided I wanted to really take the time to get to know her a lot better. And at the same time, I had picked out this pretty amazing ring, so I decided that I'd like her to have it as a token of what we had gone through together."
Their "Bachelor" finale aired in November 2003, but a month later, they split. Soon after, he fell for a soap star. As Entertainment Weekly shared, Bob met "All My Children" star Rebecca Budig in early 2003 when she hosted a "Bachelorette" special. They quietly dated after his split with Estella and got engaged in May 2004, marrying in July. In 2010 rumors of trouble swirled, with an insider telling People, "They've been on the rocks for a long time." They officially split soon after.
A settled life for Bob Guiney now
After Bob Guiney split from Rebecca Budig, he remained on his own for a while (per Us Weekly). In November 2016, he married Jessica Canyon. The two built a life in Seattle, Wash. and welcomed son Grayson in December 2018. "I still do a ton of hosting for different live events and I go back and forth to New York twice a month to be on the 'Today' show," Bob explained in 2018. He said life was going "very well" and added, "I've had such amazing opportunities come my way," thanks to "The Bachelor."
When the coronavirus pandemic hit, Bob transitioned to virtual television appearances, shared Screenrant. In March, Bob and Jessica announced they were expecting another child. In April, he revealed they'd have another boy. While Bob credits "The Bachelor" for generating opportunities for him, he's no longer involved in it. During "The Drew & Mike Show" podcast in April 2020 (via Screenrant), he acknowledged he doesn't watch the show himself. As a result, he admitted he wouldn't be particularly interested in starting a "Bachelor"-related podcast as many other franchise veterans have.
Bachelor Nation notes he remains a part-time "Today Show" correspondent and has continued with his music. He's in the group Band from TV, which includes television veterans such as Adrian Pasdar, James Denton, Jesse Spencer, Scott Grimes, and Greg Grunberg. Bob didn't find lasting love via "The Bachelor," but he seems to love the life he's living now.