Bella Hadid And Zayn Malik's Relationship Took A Turn After His Split From Gigi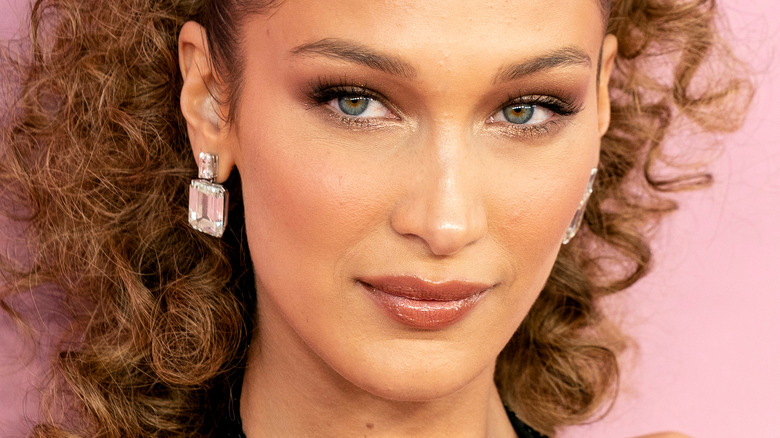 Ovidiu Hrubaru/Shutterstock
Gigi Hadid's split from Zayn Malik became a family affair for the Hadids. In October 2021, sources contended that the One Direction alum got into an altercation with Gigi and Bella Hadid's mother, Yolanda Hadid, in which he allegedly "struck" her, TMZ reported. Yolanda filed a police report and Malik was subsequently charged with four counts of harassment, according to CNN. Malik pleaded no contest. Because no contest wasn't an option in his case, the court entered that Malik pleaded guilty to all four alleged offenses.
Malik was sentenced to nearly a one year probation and had to complete an anger management program. Gigi and Malik ended their relationship that same month, just over a year after they welcomed their daughter, Khai. "They are not together right now," a source told People in October 2021. Amid the controversy, Malik stated he wanted to protect his privacy for the sake of his child. "I very much want to create a safe and private space for my daughter to grow up in," he tweeted.
But the People insider noted they would remain as amicable as possible for Khai. "They are both good parents ... They co-parent. Yolanda is of course very protective of Gigi," the source said. "She wants the best for her daughter and grandchild." Whatever it is that happened between Yolanda and Malik, it was serious enough to make Gigi side with her mother instead of her partner and father of her child. And the altercation affected the whole family.
Inside Bella Hadid's 'huge rift' with Zayn Malik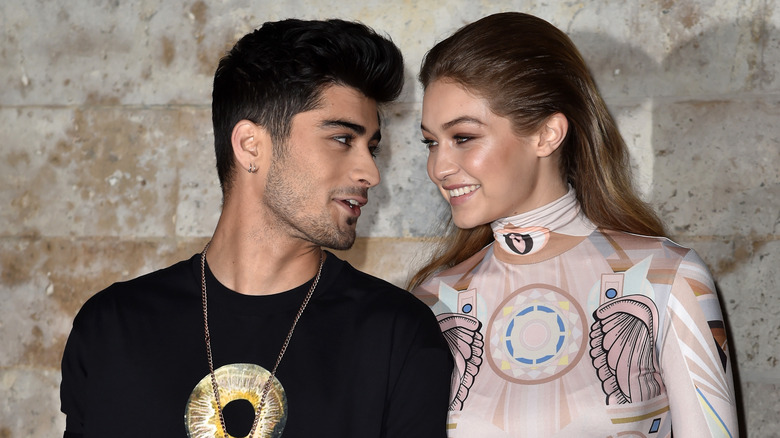 Pascal Le Segretain/Getty Images
Bella Hadid wasn't interested in playing peacemaker. After the argument between Zayn Malik and Yolanda Hadid, Bella unfollowed him on Instagram, as did her brother, Anwar, Us Weekly reported. Their actions weren't just for show, either, as they made their feelings known to Malik. "Bella has had a huge rift with him, as does Anwar," a source told Us Weekly in November 2021. "They hate what he has done to their sister."
The incident changed Bella's perception of Malik. "Bella is no longer a fan of Zayn either," a source told Life & Style. "She doesn't particularly want to get involved but is supporting her mom and wants Gigi to be happy." Malik's actions disillusioned Bella, who admired what he and Gigi Hadid had. "Seeing Gigi so loved up with Zayn has made her miss being in a relationship," an insider told Life & Style in November 2020. "She can't wait to get back on the dating scene again once lockdown is over."
Bella was so close with Malik, he even had her front the campaign for his Versace collection, "Zayn X Versus," released in 2017. Malik's collab with the Italian powerhouse happened through his connection to the Hadids. "I was not exactly a fan of that band," Donatella Versace told The New York Times in 2016, referring to One Direction. "But then I met him again when he started to date Gigi, who I work with all the time. And he impressed me very much."
Bella and Gigi Hadid reportedly grew closer amid Zayn Malik drama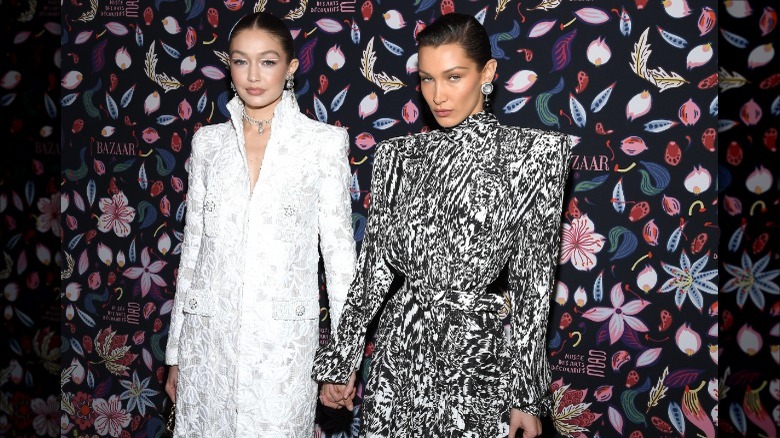 Pascal Le Segretain/Getty Images
The way her relationship ended hit Gigi Hadid pretty hard. But she had a strong ally in her little sister, Bella Hadid. "Gigi and Bella have grown closer since the Zayn [Malik] and Yolanda [Hadid] incident," a source told People in December 2021. "Bella has stuck by her side, as the situation has caused a lot of tension within the family." Gigi was put in a tricky position, as she suddenly found herself caught in the middle of a legal battle involving two people she loved.
"It's been tough on all of them because they're all so close," the insider added. "That's her mom, but it's still her baby's father, even though their romantic relationship is over." Gigi was glad to be have her sister by her side, as she wanted to keep the situation out of the spotlight. "Gigi is done with Zayn. She's a really private person, so Bella has really been there to support her," the source detailed.
Even before the difficult events, Gigi and Bella already shared a meaningful bond. In October 2020, Gigi showed her appreciation for her sister in a heartfelt Instagram post. "Today I celebrate, but am always grateful for, the 24 years that I have been blessed with my baby sister @bellahadid who always has my back and brings me the yummiest treats," she captioned a carousel of photos depicting their sisterly bond throughout the years.