Amanda Bynes' Relationship With Her Parents Has Been Strained For Years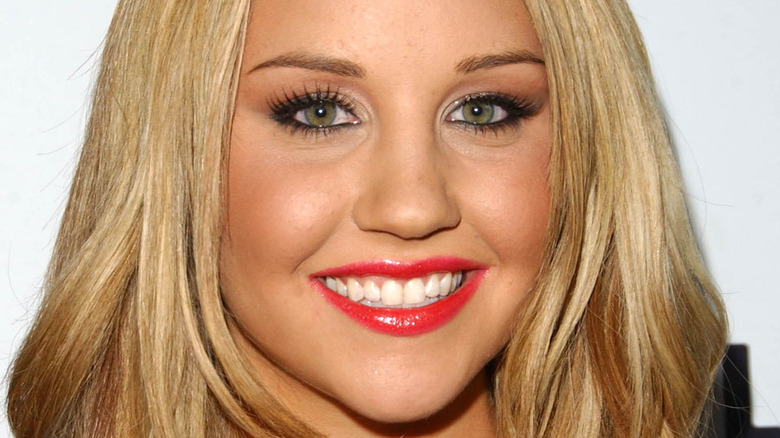 s_bukley/Shutterstock
Amanda Bynes' relationship with her parents has been complicated, to say the least.
The former Nickelodeon star was under conservatorship for years following her string of run-ins with the law, unexplainable Twitter rants, and erratic behavior, which included setting a neighbor's driveway on fire. She was under the care of her parents, Lynn and Rick Bynes, from 2013 to 2022, and in February 2022, the actor herself voluntarily requested to put an end to it to start anew. "She believes her condition is improved and protection of the court is no longer necessary," her lawyer told People at the time.
Amanda seemed fine after gaining her autonomy back and reportedly enrolled herself in beauty school to become a nail tech. However, on March 2023, TMZ reported that she was spotted on the streets of Los Angeles without wearing a stitch of clothing. She apparently experienced a psychotic episode and contacted 911 to seek help. After authorities placed her on a psychiatric hold, a source told Today that Amanda probably shouldn't expect help from her parents. "She hasn't been in contact with her family for quite some time," they divulged. Sadly, this isn't the first time that the "She's The Man" star has experienced disconnected from her family — especially her parents.
Amanda Bynes filed for emancipation when she was a child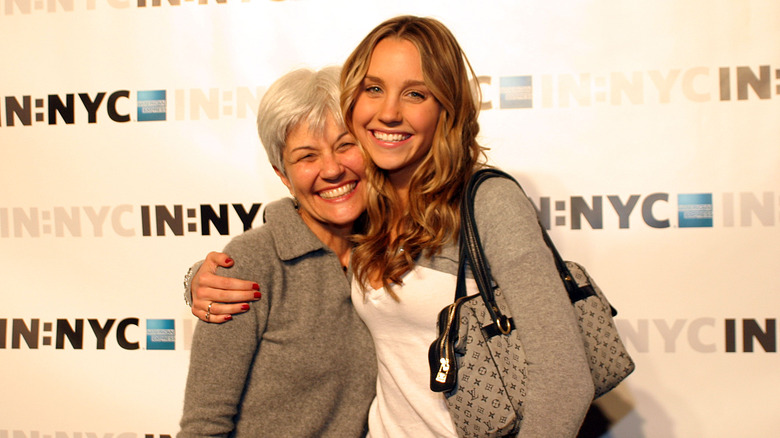 Bowers/Getty Images
Amanda Bynes' complex dynamic with her parents can be traced back to when she was a child star. In 2003, Variety reported that Amanda tried to seek emancipation from Rick and Lynn Bynes, which led to her father firing her agents and managers. "We just didn't need any at the time, so we decided to not have any," he said. But what's interesting is that Amanda also hid her plans from both of them, causing them to feel like their daughter crossed them.
While Amanda eventually withdrew the petition, there was already palpable tension between her and her parents. She then tried seeking solace elsewhere, which she found in Nickelodeon producer Dan Schneider and his wife, Lisa Lillien. "She was spending a lot of time with us," Lillien told People. "But she never left her [family's] house." A source also shared with the outlet that Amanda's parents were very, very strict" and that "her dad called all the shots and was very controlling."
What's more, in 2014, Amanda made serious accusations against her dad on Twitter, claiming that he was "verbally and physically abuse [sic] to me as a child." She retracted her statements days later, saying, "the microchip in my brain made me say those things but he's the one that ordered them to microchip me." Meanwhile, her mother issued a response telling E! News, "Rick has been the best father and husband a family can ask for. He has never abused Amanda or our other children physically or sexually."
Where does Amanda Bynes stand with her parents today?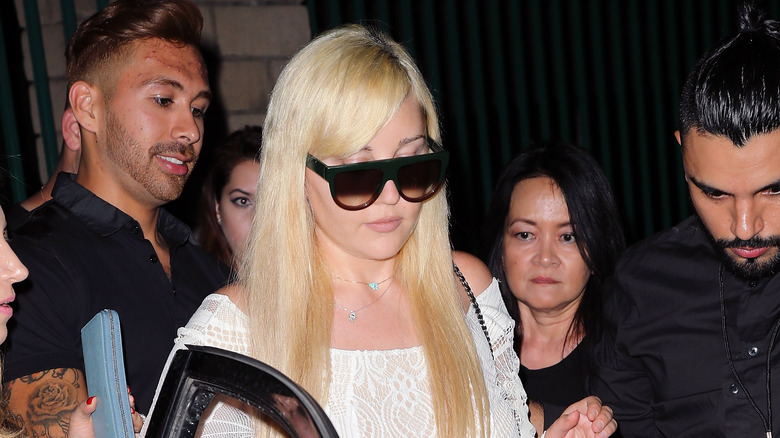 David Livingston/Getty Images
After years of push and pull, Amanda Bynes and her parents reportedly made efforts toward reconciliation. In 2021, a source close to the "Easy A!" star shared with E! News that spending time together during the pandemic helped bring Amanda and her parents closer together. "Her relationship with her parents is wonderful at the moment," the insider explained. "[Quarantine] really made her appreciate her loved ones even more. So when they were finally able to see each other again, they were able to spend that quality time together and that strengthened their bond a lot."
The following year, when she sought to end her conservatorship, her parents expressed full support, especially her mother, Lynn, who was her primary conservator. "Lynn is so proud of her for all the hard work and progress Amanda has made, and she supports Amanda's petition to terminate the conservatorship," Lynn's attorney Tamar Arminak said. "Lynn is excited about the next chapter in Amanda's life and being there for Amanda as her mother."
And while Amanda experienced another breakdown in 2023, another conservatorship is reportedly the least of Lynn and Rick Bynes' worries. An insider told TMZ that their priority is Amanda's well-being and that they're comforted by the fact that she knows when and how to seek help when she needs it.