The Alarming Accusation Lindsie Chrisley Made About Her Dad Todd To The FBI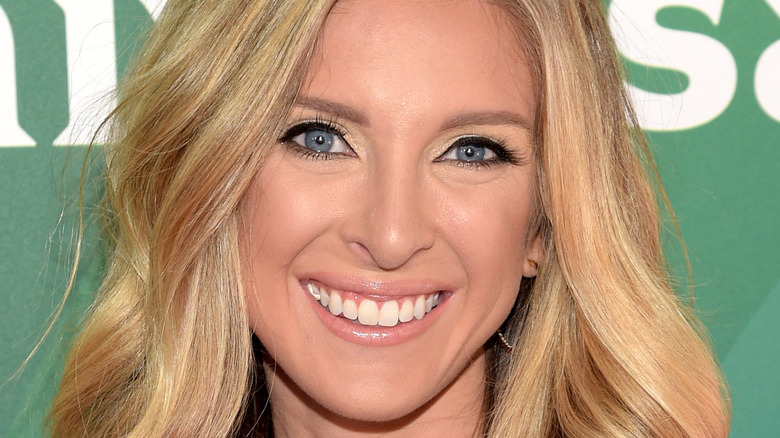 Jason Kempin/Getty Images
Todd Chrisley's relationship with his older kids has always been tumultuous, but he clashed the most with Lindsie Chrisley, the eldest of the bunch.
Lindsie appeared on "Chrisley Knows Best" in the earlier seasons before leaving the show entirely in 2017 due to her strained relationship with her father. According to Todd, their fallout stemmed from his disapproval of her marriage with her ex-husband, Will Campbell, who apparently did not ask his permission to marry Lindsie from the get-go. "I had a problem with the way the marriage started," he told E! News. "You know, a father has his dreams when he has a child or a daughter that a young man is going to come and knock on the door one day and say, 'Mr. Chrisley, I love your daughter so much and may I have her hand in marriage?' That never happened. The level of respect wasn't there." To make matters worse, Lindsie dished that Todd had accused her of being unfaithful to Campbell when investigations about his tax evasion kicked off. "He asked me multiple times if I had met an individual at Starbucks that he believed was part of the investigation. I said 'no,'" she revealed during a "Dr. Phil" appearance. "He said, 'You met this person multiple times at Starbucks, and there was an affair that was going on.' I said, 'no, that's not the truth.'"
To make matters worse, Lindsie dished that the affair allegations were not the worst accusations her father had made against her.
Lindsie Chrisley accused Todd Chrisley of blackmail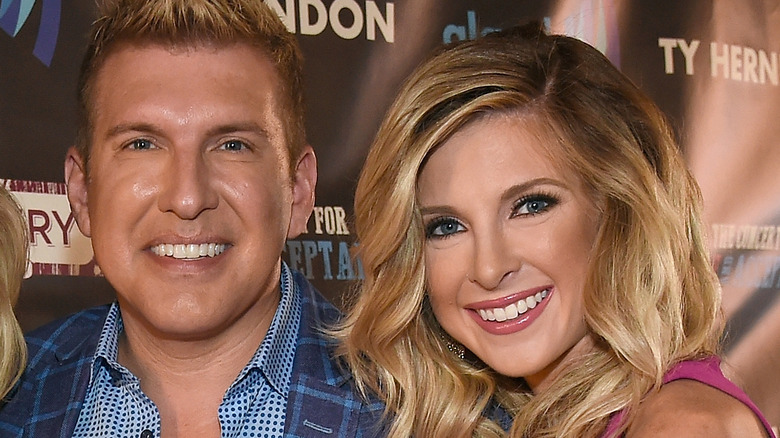 Rick Diamond/Getty Images
Lindsie and Todd Chrisley's falling out reached a fever pitch when Lindsie revealed that Todd and her half-brother, Chase Chrisley, were holding a sex tape over her head. In a police report, the "Coffee Convos" host claimed the two had forced her to side with the family during the investigation, and in exchange, they would keep the tape under wraps.
E! News got ahold of said report, which apparently stated that "there is an ongoing issue with her family threatening and harassing her." Lindsie wrote that the Chrisleys "wanted her to lie about an incident and if she refused to do so, they were going to release the sex tape involving her." Todd, for his part, denied Lindsie's accusations. "It's heartbreaking and shameful that these kinds of accusations have to be aired in public. We have tried to keep Lindsie's extramarital relationships with Robby Hayes and Josh Murray private for her sake since August of 2016," he shared with the outlet. "Sadly, for reasons we can only guess at, she ran to the sheriff's office to accuse her brother of buying a sex tape of her and Robby, which was a complete lie."
Fast forward to 2022, and Lindsie backtracked her statements once she testified in court. Insider reported that when she appeared on the stand, she clarified that Todd was never involved in the blackmail and there was never a sex tape in the first place. Hayes, too, denied the existence of such a tape in 2019 when the ruckus began.
Are Lindsie and Todd Chrisley back on good terms?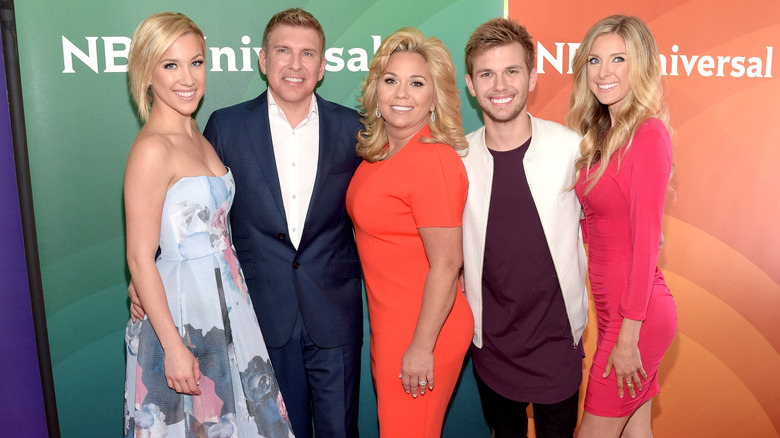 Jason Kempin/Getty Images
Todd and Lindsie Chrisley called a truce and decided to reconcile. In an episode of "The Southern Tea" podcast, Lindsie shared that she reconnected with Todd following her divorce from Will Campbell.
"After my divorce stuff had become public, my dad had posted, 'I'm here, I love you, whatever's going on in your life right now I see it...' That's really more so how we were able to reconnect," she shared, adding that she was "not proud" of how she "handled things publicly." She also shared that she had learned to "swallow her pride" because "nothing is worth being estranged from your family."
Meanwhile, Todd shared that he's grateful they went through all the drama, as it helped him reassess how he was as a father. "God knows I wasn't prepared for this estrangement. But I will tell you now, looking back, we needed this," he shared on the "Chrisley Confessions" podcast. "Because there's no way I'd be where I am today if I had not — really, if [Lindsie] had not forced the estrangement by leaving 'Chrisley Knows Best' and cutting off communication."