Sebastián Lletget Apologizes To Fiancé Becky G (& Claims Cheating Scandal Was A Setup)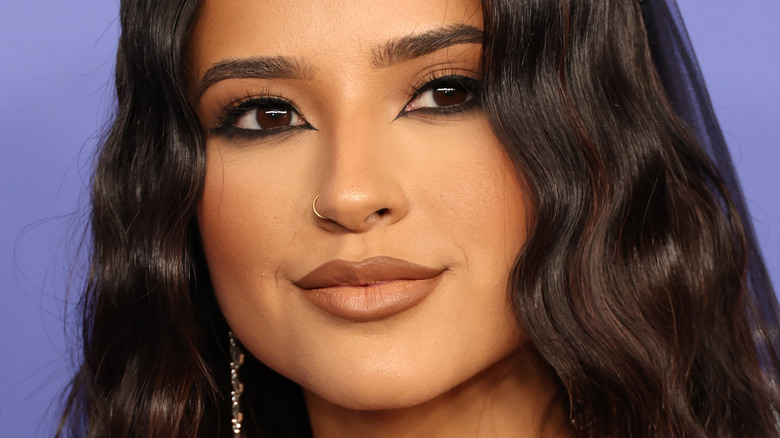 Monica Schipper/Getty Images
Becky G and Sebastián Lletget seemed like the perfect couple but looks can be deceiving. The two first got together in 2016, and fans knew it was only a matter of time before the FC Dallas star would pop the question.
In December 2022, Lletget took the leap of faith and proposed to Becky G in a truly romantic way. The singer posted the proposal on Instagram with a sweet caption of the moment. She said, "...As I got to the end of the pier you got down on one knee and asked me to be yours forever... Sebastian you made that dream come true. It was even more pure, more honest, more emotional, more beautiful than I could have ever imagined it to feel." Friends, family, and fans were ecstatic for the two and couldn't wait for them to tie the knot.
However, Becky G's world turned upside down because three months after their engagement, rumors circulated that the soccer star had cheated on the singer. According to Mitú, an anonymous woman shared on Instagram audio messages, DM's, and videos alleging the soccer player had cheated on Becky G. The woman said, "Sebastian, your boyfriend, cheated on you in February and I have all the proof. I can send them to you privately. A lot of the press is contacting me because I will not remain silent." While people didn't want to believe the accusations, the evidence seemed nearly impossible to refute, and now Lletget has responded.
Sebastián claims extortion in cheating scandal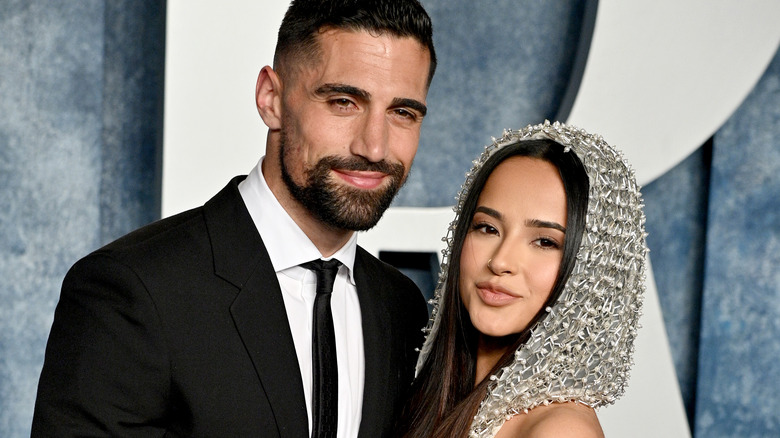 Lionel Hahn/Getty Images
Sebastián Lletget is leaving nothing unsaid and shared a lengthy Instagram post addressing the cheating rumors. He began by crediting Becky G. for the support she's given him for the past seven years but knows he still struggles internally. He said, "I have struggled with personal trauma and acute anxiety compounded by my own denial, pride and bad decisions." The FC Dallas star then discussed the alleged affair and made bold claims about the situation.
Lletget said, "Over the last several weeks, during a moment I regret deeply, a 10 minute lapse in judgment resulted in an extortion plot. Since this person did not get what they wanted it has now become a public social media spectacle filled with more lies than any truth..." Although he never explicitly said he cheated on Becky G., Lletget revealed he committed actions that "should have never happened to begin with." Now, he plans on taking time to focus on his well-being by participating in wellness programs.
He ended his post by apologizing to Becky G, he shared, "To Becky, you have been the light in my life, my strength, who has always shown me unconditional love. Instead of honoring that love every day, I have done the opposite...I am so sorry and know I have to do whatever it takes to earn back the trust and love you deserve." It's unclear if the two are still together, but Lletget will fight for their relationship.