The Truth About Becky G And Sebastian Lletget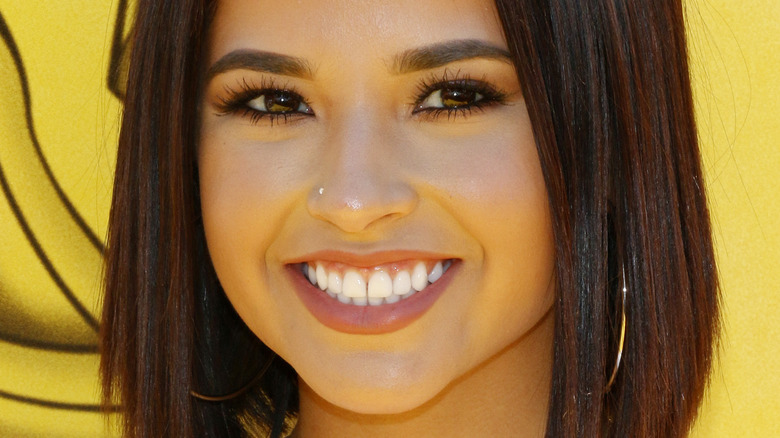 Tinseltown/Shutterstock
Becky Becky Becky G has found love! The "Shower" singer's love life has been a hot topic over the years, with the singer first making headlines for her relationship with Austin Mahone (remember him?). The two dated for a while in 2015, and neither was exactly shy about sharing the reason they decided to go their separate ways.
"It was really hard because we were very open about how happy we were. I was with someone who was really amazing and inspiring, and everything was right about us except the timing," Becky explained to Seventeen in a December 2015 cover feature. "We had so many dreams and aspirations before we started dating and you can't forget those. Honestly, it sucked really bad, but he's so awesome and there's no bad blood."
Austin had previously dished on the split a few days after it happened while speaking to Entertainment Tonight in August 2015, sharing that they were "so busy traveling and all that" they just couldn't make it work. He added, "We thought it was just kinda best if we just chill for a second, but we're still super close. We're close friends."
But Becky didn't stay single for too long. The stunning singer went on to find love with soccer star Sebastian Lletget the following year, and it sounds like these two are stronger than ever. Keep scrolling for the truth about Becky G and Sebastian Lletget's romance.
Does Becky G's family like Sebastian Lletget?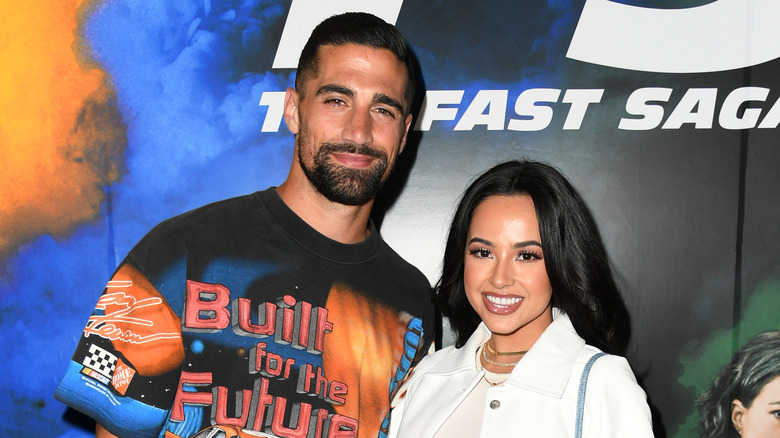 Jc Olivera/Getty Images
Becky G got candid about how well LA Galaxy soccer star Sebastian Lletget in a September interview with People where she revealed that her family has "totally embraced" the athlete.
"He can communicate with my abuelitos. It's cute. It's really sweet. It's just a different connection, I think, when someone does relate to your culture. But even then, within the Latinx community, there's so many differences," she shared, referring to Lletget's Argentinian roots and her Mexican descent. "Culturally speaking, there's so much that we take away from one another, and learn from one another," the Jennifer Lopez fan continued, joking that Lletget is "an honorary Mexican at this point."
This is far from the first time the two have spoken out about their romance, though. In 2020, Lletget revealed during a joint interview with Los Angeles Times that they speak "Spanglish" at home (that's a mixture of Spanish and English) while opening up about their deep bond. He shared they "have serious conversations all the time" about how they grew up and "how far [they've] come" in their lives. "We have so much in common in that sense. We've done a lot of work to get there and I think this just helps us appreciate everything that we do have," he added.
Aww! Seriously, can you say couple goals?
Becky G and Sebastian Lletget's relationship secret
So, what's the big secret that's seen Becky G and Sebastian Lletget stay happy in love so long? Friendship! Becky dished on their close bond during an interview with Los Angeles Times in 2020, where she admitted that actually liking one another on the most basic level is one of the most important parts of their relationship.
"We actually really like each other. We'd be lying if we said we haven't had to work very hard to get to this point. There's a mutual respect for each other," she explained, adding they both understand their "careers come first, which is hard for a lot of power couples because ego gets in the way."
So, the big question. When will "Becky from the Block" get her rock? Well, Los Angeles Times asked that very question, and it sounds like we could be seeing these two walk down the aisle. "I'm going to talk to you later, buddy," Lletget joked when asked when the big day would be, while Becky admitted she wouldn't be afraid to buck tradition and propose to him.
"There's this really cool thing that's been happening as we try to erase gender roles... I don't believe that marriage is a one-way street. It's a two-lane conversation that is always evolving, always growing," she explained. "We're still young. Now we know we can actually live together."
It sounds like a Becky G and Sebastian Lletget wedding could be impending, guys!