Khloe Kardashian Hits Back At People 'Giving Advice' On Her Personal Life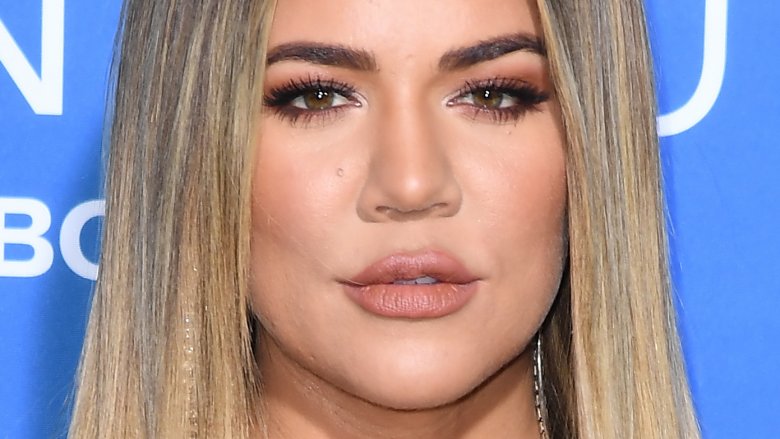 Getty Images
Khloé Kardashian is so over people weighing in on her personal life.
On Sunday, May 27, 2018, the Keeping Up With the Kardashians star took to social media with a series of cryptic tweets, which hit back at those who have been sharing unwanted advice with her online.
"People spend too much time finding other people to blame, too much energy finding excuses for not being what they are capable of being. People these days are focused so much on someone else's life instead of their own," Kardashian began, adding, "They love to give advice but are not living the advice that they are offering. Most of the ones giving advice are in no place to give anything at all. Focus on your own world. I'm sure there's cracks there that need your attention. We all got em."
She continued, "Misery loves company... people can't stand for someone else to flourish and be happy. Nowadays people thrive off ones downfall rather than their success. Sadly."
Kardashian, 33, later returned to Twitter with one final rant, seemingly targeting those who had jumped to conclusions about her mysterious messages. "Wild that people assume you're speaking about something and they run with it," she wrote. "Anything and everything gets twisted into something it's completely not. Lord, I'm remembering how much I loved my social media break LOL."
While the Revenge Body star has been maintaining a relatively low profile lately, her personal life has dominated headlines for well over the last month. As Nicki Swift previously reported, Kardashian welcomed her daughter, True, with boyfriend Tristan Thompson on April 12, 2018. Just two days before her due date, Thompson, 27, was caught allegedly cheating on her with multiple women. 
As several other infidelity reports surfaced amid the scandal, fans and haters alike flooded the reality TV star's social media accounts with comments on whether she should stand by or leave the basketball pro. However, the proud parents, who have been together since October 2016, have yet to publicly comment on the matter.
While the couple seemed to be going strong after being spotted together in Cleveland, Ohio in early May, Kardashian's recent Instagram Stories posts have hinted at a split. "You can be a good person with a beautiful spirit," the new mom shared on Saturday, May 26 (via Us Weekly), "and still possess the authority to tell someone: 'You got me f**ked up.'"