Are Amber And Jim Marchese From RHONJ Still Together?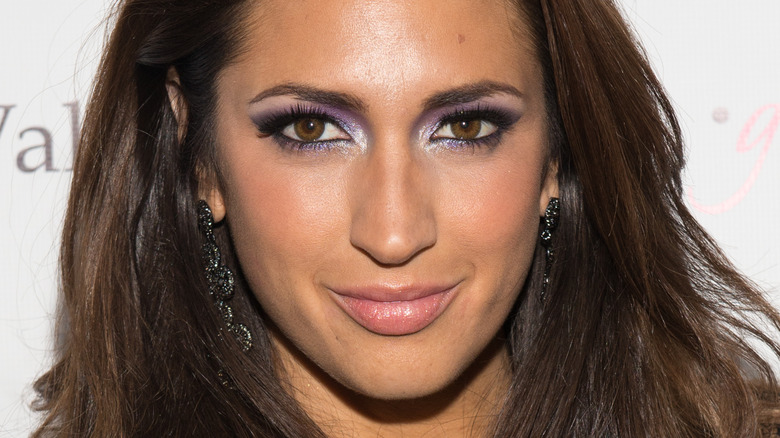 Mike Pont/Getty Images
This article includes allegations of domestic violence.
Former "Real Housewives of New Jersey" star Amber Marchese proved to be a one-season wonder. Still, it's safe to say she piqued viewers' interest for a lifetime — especially regarding her tumultuous marriage to Jim Marchese. As you may recall, Jim ruffled many a feather during "RHONJ" Season 6 (Never forget co-star Dina Manzo uttering the now-famous line, "The magnitude of his douchebaggery could clean a whale's vagina"). Jim, however, offered up no apologies for his behavior. "I am unfiltered," he told NJ Advance Media.
Alas, perhaps his willingness to say exactly what is on his mind at any given moment has proved to be a point of contention in his marriage too. In 2018, Jim went on a Twitter rant, voicing several homophobic sentiments supposedly spurred by Kevin Hart stepping down from hosting the Oscars after it was discovered he, too, had made some homophobic remarks. Later, Amber rushed to her husband's defense in a stand-by-your-man attempt à la Tammy Wynette. While she did apologize for any pain that Jim's tweets caused, she also offered up plenty of excuses for his behavior. "My husband is the kind of man who wants to stand against injustice. He sees what happened to Kevin Hart as an injustice. In addition, he sees a cultural moment when people with honest views on topics continually get silenced or villainized," she told Us Weekly.
But where does the couple stand today? And are they still happily married? The answer just might surprise you.
Amber and Jim Marchese are still trucking along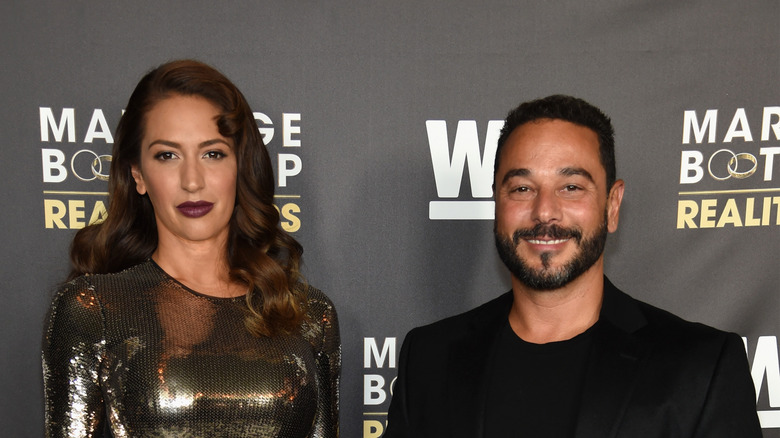 Jamie Mccarthy/Getty Images
The Marcheses are still (happily?) married.
But while Amber and Jim Marchese are still together, their marriage has not been without its fair share of problems. In 2016, the couple starred in WeTV's "Marriage Boot Camp," a reality television series wherein several married couples all move into one house together in hopes that they can all salvage their unions. During their time on the show, things got pretty contentious between the Marcheses when Amber admitted to cheating on Jim with a woman and even accused him of drinking too much. Still someway, somehow, the marriage came out of the season intact. "I would absolutely do it again," Amber later told The Cut about appearing on the series... and perhaps maybe they should.
TMZ reported that on April 20 of that same year, the couple got into a rip-roaring fight while on a flight back to New Jersey from Los Angeles. Police officials told the outlet that they promptly arrested Jim after the Virgin America airline reported that he had grabbed Amber by the throat. Jim and Amber, however, denied the allegations. "Domestic violence is not a joke, and having my husband be accused of such a heinous act is not only hurtful but damaging personally, emotionally, and professionally," Amber told People in a statement about the incident. "I would never let myself be a victim of anything or anyone."
If you or someone you know is dealing with domestic abuse, you can call the National Domestic Violence Hotline at 1−800−799−7233. You can also find more information, resources, and support at their website.
Jim Marchese's eldest son accused him of withholding financial support because of his sexuality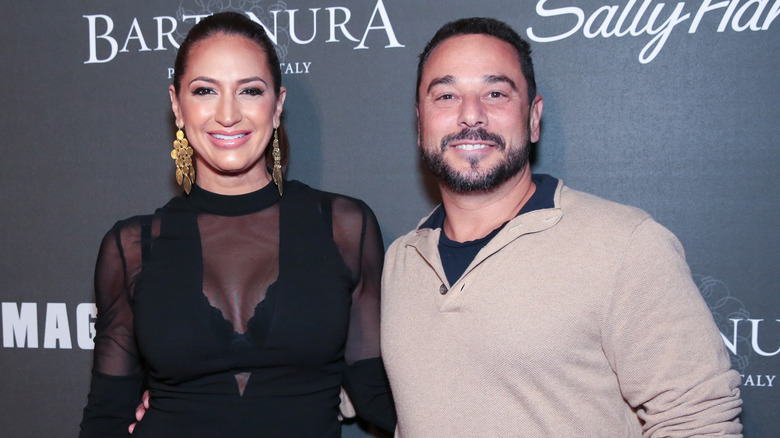 Cj Rivera/Getty Images
Speaking of accusations, Jim Marchese's oldest son from another marriage, James Michael Marchese, created a public GoFundMe in 2019 in an effort to raise money for his college tuition. According to James, his father refused to help him financially after he "found out" he was gay. "Since this time, my father has been slowly cutting ties with me until I 'live according to his standards.' Essentially, this meant — and still means — that I have to be 'straight' and date women," he penned in part on his fundraiser's page. "My father has refused to help in paying for any schooling because he believes I have to live in his home and follow his preferred life-style to be good enough to receive any financial assistance with school."
It should be noted, however, that both Jim and Amber put on a united front and publicly refuted James' claims. "Michael wants me to pay an additional $275,000 for Fairfield, a s*** school for rich kids with average grades. I offered to help if he attended state school. He has not presented me with one financial form on any school," he told People. Meanwhile, Amber echoed the same sentiments. "This is called a temper tantrum from a spoiled rotten, privileged young teenager," she penned in part in a lengthy Instagram post. 
And there ya have it, folks. Just another day in Marchese paradise...