Why Scott Foley's Famous Wife Marika Dominczyk Might Look Familiar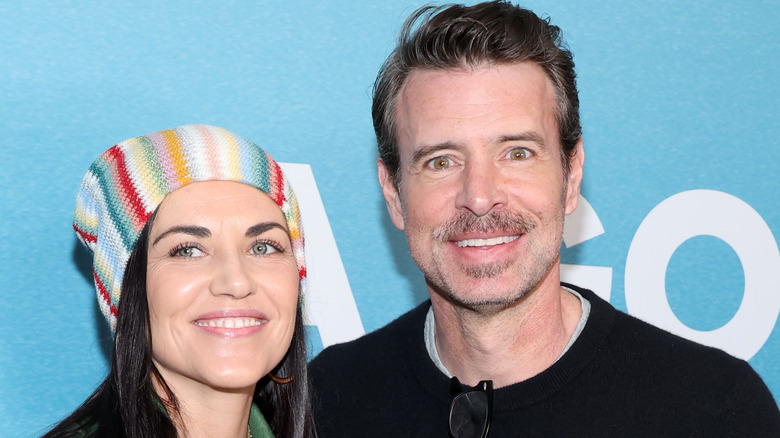 Cindy Ord/Getty Images
Scott Foley has played a ton of interesting characters over his 30-year acting career. However, he's probably best known for "Felicity" where he played Noel Crane, the resident advisor, who served as Felicity's (Keri Russell) on-again-off-again suitor. Unfortunately, his character didn't end up with Felicity, although Foley got something much better out of the deal: real-life love. You see, Foley met his first wife, Jennifer Garner while filming the beloved teen drama. Unfortunately, Foley and Garner divorced in 2003, three years into their marriage, although the exes are far from enemies today.
Foley has since married Marika Dominczyk. According to TV Guide, the pair wed on June 5, 2007, in a scenic, tropical hideaway. Despite the dreamy locale, there is little photo evidence of the romantic occasion. "Our wedding was, unfortunately, terribly documented," Foley shared with People in February. "But we have [this phot'] from the night before ... I've always thought that this really caught the true 'us.' She's so beautiful and I, am so in love with her. Just us," he continued. In addition to kicking off their marriage in such a lush oasis, Foley and Dominczy also appear to be equally yoked. Sure, Foley may be a tad more recognizable, but Dominczyk has carved out her own path of success (which sometimes overlaps with her famous husband's).
Marika Dominczyk is an accomplished actor
Kathy Hutchins/Shutterstock
Marika Dominczyk has been acting since 2000, landing minor supporting roles and occasional arcs in a variety of projects. However, Dominczyk's most prominent credits hail from "The 40-Year-Old Virgin," "Grey's Anatomy," and most recently, "Barry." Dominczyk's run on "Grey's Anatomy," which consisted of 11 episodes between 2016-2017, was especially memorable, mostly because her character Dr. Eliza Minnick, who has genuinely attempted to breathe new life into the hospital's residency program, wasn't exactly popular with the show's characters (or fans). 
In 2017, Domincyk opened up to Entertainment Weekly about playing such an unlikeable character. "It's so funny because, honestly, I don't look at it that way," shared Dominczyk. "As an actor, it's so much fun to play this character for me, because I'm not like Eliza, I'm not Type-A. I'm not Eliza, so as an actor, it's been the best and so fun to walk in and do this." She continued, "Grey's has such an enormous fanbase that I wasn't aware of. I take it all with a grain of salt. I look at Twitter. I feel like it would be so boring if you just loved everybody all the time. That's my personal opinion. I think it's fun and I think she shakes it up a bit."
Scott and Marika have worked together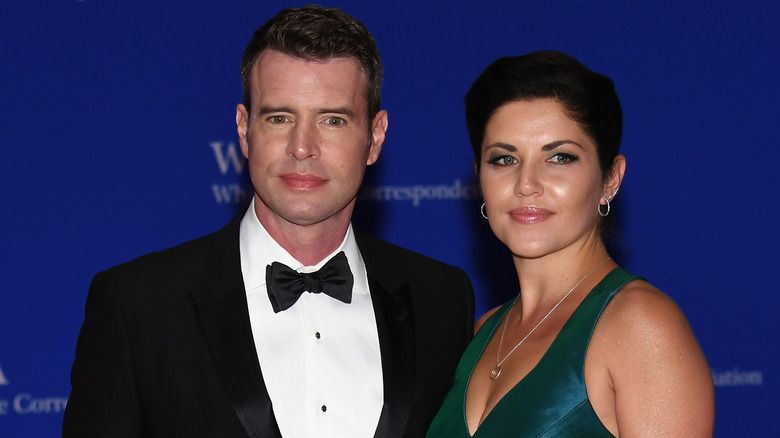 Larry Busacca/Getty Images
Like so many other actors who've gotten into relationships with each other, Marika Dominczyk and Scott Foley have worked together on screen. Their most recent team-up came by way of Foley's short-lived ABC drama, "Whiskey Cavalier." While Foley starred as Will Chase, an FBI agent who finds himself at odds with his new colleague, Dominczyk played a mercenary named Tina Marek. And despite the fact that Foley exchanged a ton of flirty, quippy banter with his co-lead,  Lauren Cohen, he and Domincyzk enjoyed working together. In fact, Foley got her a job on the show.
"When we found out that they wanted to shoot the show in Prague, Marika and I had a long conversation about what that would look like for us and what it meant for our family," shared Foley with Entertainment Tonight. "And I didn't want to be away from my kids for eight months and they didn't want to be away from me, so we decided to do it. Marika is a successful working actress in her own right and she was like, 'Look, I don't just give up my career for a year.' I went to Warner Bros. and said, 'What if we put her in the show? What if she does half the episodes?'" Foley also shared that Dominczyk's Polish background helped them transition to life in a foreign country. "It's tough but man, I wouldn't trade it," he added.