Kelsea Ballerini Gives Morgan Evans Something To Cry About With Chase Stokes On 2023 CMTs Red Carpet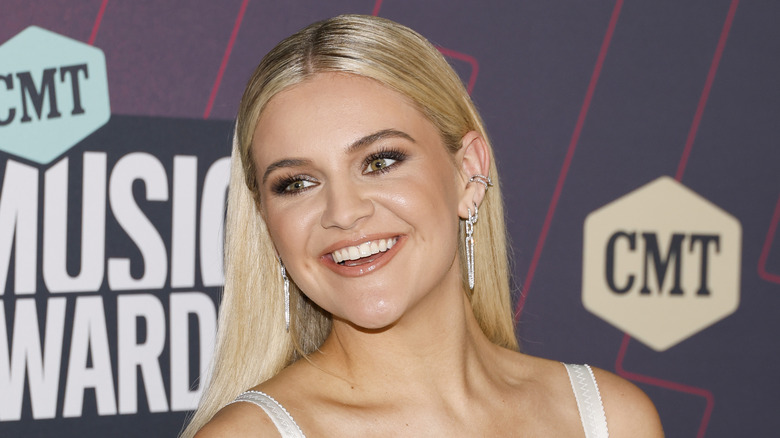 Jason Kempin/Getty Images
Kelsea Ballerini and Chase Stokes marked a major relationship milestone at the 2023 CMT Awards on April 2 ... and we're guessing her former husband, Morgan Evans, probably won't be too thrilled about it. Unless you've been living under a pop culture-proof rock, you'll probably know that Ballerini and Evans got into a bit of a musical war of words in the wake of their 2022 divorce. Both got very personal in their songs (Evans on "Over For You" and Ballerini on her breakup EP "Rolling Up the Welcome Mat"), and both have made it clear they're not on the best terms right now. 
Ballerini got very (very, very) candid about what really went on in their marriage on the "Call Her Daddy" podcast in February, but Morgan wasn't exactly taking her talk about their former relationship lying down. "It's really sad for me to see this person, who I spent so much of my life with, and loved with all my heart, saying things that aren't reality and that leave out what really happened," he hit back on Twitter. "She knows I'm not the type of guy to speak on those things publicly. If this is what she needs to heal, I hope it helps." Yikes.
But, while that was all going down, you probably heard that Ballerini was getting close to a new man. Yup. Chase Stokes. And she's just made it clear they're pretty darn serious.
Kelsea Ballerini and Chase Stokes looked flirty on the CMT Awards red carpet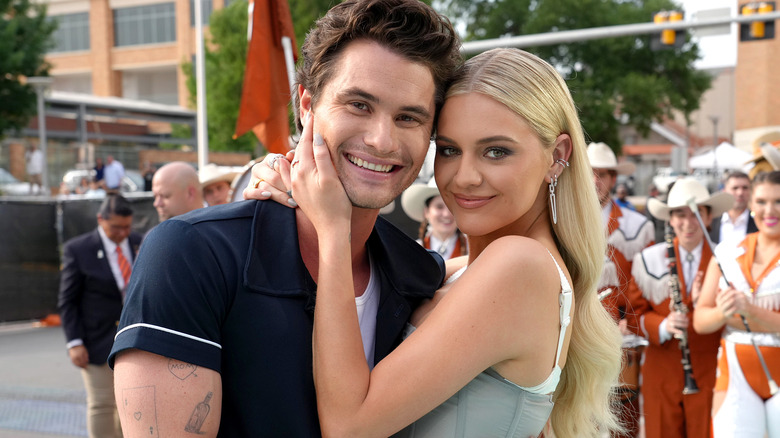 Jeff Kravitz/Getty Images
Red carpet debut alert! Kelsea Ballerini and Chase Stokes weren't exactly worried about running into her ex-husband, Morgan Evans, on the CMT Awards red carpet. Or, if they were, they certainly weren't showing it. Ballerini's fellow country star ex appeared to be the furthest thing on her mind as she stepped out with Stokes for their red-carpet couple debut. And boy howdy, did they make a hot new couple.
The "Outer Banks" star held his love very close as they walked together, with Ballerini — who co-hosted the event — holding onto his hand as they posed for pictures together. She even showed her love for her man by putting her hand on his face while giving the camera a coy smile. See. We told you these two were totally hot.
These two made things very official on the red carpet mere days after Evans got people talking over a somewhat flirty TikTok with another blonde country star, Ashley Cooke, that got plenty of people buzzing in the comments section. In fact, it got people chattering so much that Cooke had to turn the boil down to a simmer. "Dang guys, these comments — we're just touring together. Easyyy," she commented. We guess we'll have to wait and see if Evans and Cooke pull a Ballerini and Stokes and make their red-carpet debut at the CMT Awards next year!