Whatever Happened To The Youngest Lawrence Brother, Andrew?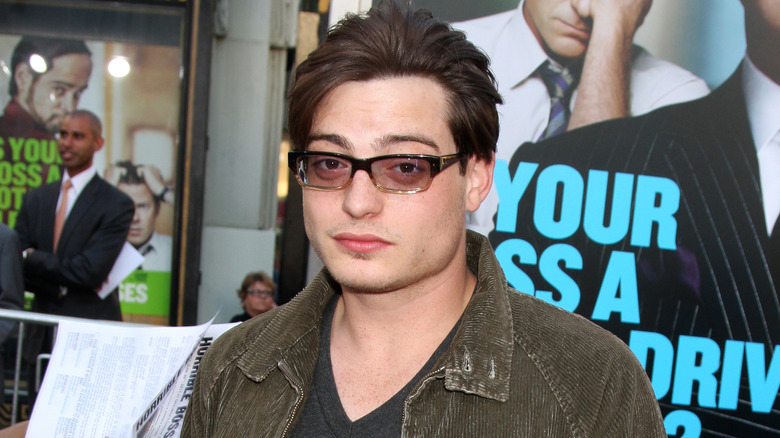 Kathy Hutchins/Shutterstock
The Lawrence brothers are still exploring ventures in the entertainment industry years after having broken into the business. Joey, Matthew and Andrew "Andy" Lawrence all had thriving careers from the time they were kids. While Joey was a star of the '90s hit series "Blossom," Matthew appeared in popular projects like "Mrs. Doubtfire" and later, "Boy Meets World." Andy, meanwhile, began his career with a guest role on "Blossom," as well as a recurring part on the comedy show "Tom." He later played characters in Disney Channel movies such as "The Other Me" and "Jumping Ship," in which he acted with his brothers.
Additionally, the three led a TV series together from 1995 to 1997 called "Brotherly Love." During a 2021 interview with Fox 10 Phoenix, Joey addressed whether he, Matthew, and Andy had plans to act side by side again. "A lot of great stuff is in the works," Joey said. "In terms of a series together, I would have to say that is absolutely a possibility." Joey has continued his acting career, starring in "Melissa & Joey." Matthew has also persisted with acting and reprised the character Jack Hunter for "Girl Meets World" in 2015, per TV Insider. Over the years, Andy has pursued more than one creative medium.
Andrew Lawrence is directing, acting, and more
Andy Lawrence remains dedicated to a career in several creative fields. Some of his acting credits in his adult years have been playing characters Jason in "United States of Tara," Eric in "Hawaii Five-0" and Ritchie in "Confessions of a Womanizer." Andy has also stepped behind the camera and directed movies in which he and his family members were part of the cast. In 2021, he directed the thriller "A Deadly Deed," which starred Andy, his brothers, Matthew Lawrence and Joey Lawrence, and Joey's wife, Samantha Cope. Two years later, the same group again joined forces for another flick directed by Andy, "Mistletoe Mixup," and in 2023, Andy, Joey, and Cope appeared onscreen in "Frankie Meets Jack," a rom-com Andy likewise directed.
During a 2020 interview with Flickering Myth, Andy opened up about the genesis of his passion for behind-the-scenes roles. "I always got a kick out of working with the different departments, even as a kid," Andy said. He added, "I always loved doing that — communicating and collaborating with the different departments." Furthermore, Andy has shown his talent as a musician. In 2021, he took to Instagram to share a then-new track of his called "I Can't Stop." Now, Andy's working alongside his two older siblings for a new collaboration.
The Lawrence brothers have a new podcast together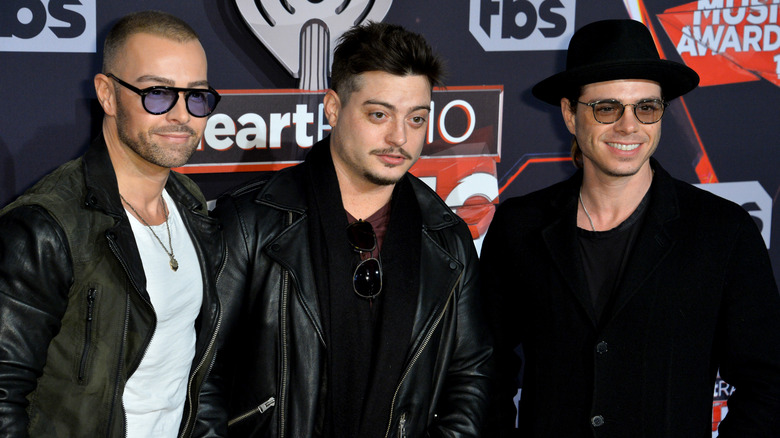 Featureflash Photo Agency/Shutterstock
The Lawrence brothers began a joint creative endeavor in 2023. Joey, Matthew and Andy now have a podcast called "Brotherly Love Podcast" that debuted in February. In a trailer leading up to its release, Joey noted the candid nature of the series. "For the first time ever, people are going to see how we actually really relate to each other as brothers," Joey said. Andy added,"Navigating through this crazy life, I've had my brothers to lean on, to trust. And that has been the saving grace every time." In March, the three sat with Christy Carlson Romano for her "Vulnerable" podcast, and Andy chatted about having directed films with his siblings in starring roles.
"It's awesome," Andy said. "Having my brothers also helps a lot because it was an easy sell for some stuff — figuring out how to make a Lifetime movie or something and then putting them in it made sense." Meanwhile, Andy, Joey, and Matthew have also set aside time for some fun in their personal lives. The three danced with Chilli, Matthew's partner, in an Instagram video shared by Andy and Joey on March 28. In a sit-down chat for E! News, Andy also detailed how teaming up with his brothers brings all of them joy. "It feels right, and it makes us happy," he said.