RHONJ: Did Jackie Goldschneider's Husband Evan Really Date Her Sister First?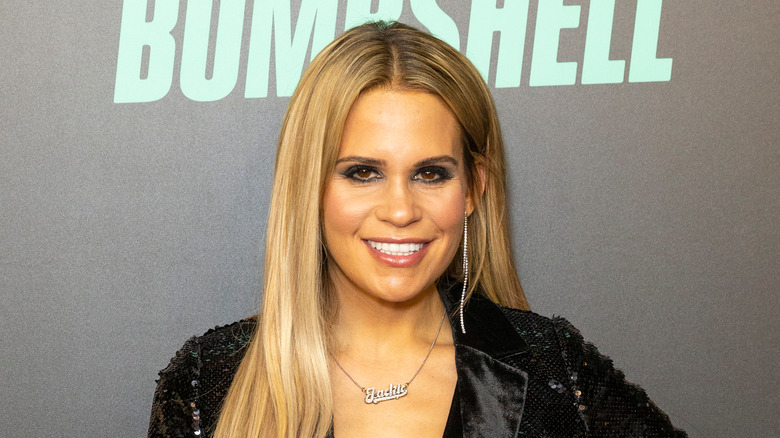 lev radin/Shutterstock
"Real Housewives" stars are notorious for going for each other's jugular. Whether it's snide jabs about failed fashions shows,petty remarks over supposed fake marriages,or more serious accusations concerning substance use, they have no problem holding each other to the fire. And while there's nothing more dangerous than a housewife with an axe to grind, the viewers themselves are nothing to scoff at. Over the years, Bravo's fans have played a pivotal role in spreading (often unsubstantiated) rumors about the various housewives. 
Jackie Goldschneider, the super opinionated "Real Housewives of New Jersey" star who's recently been demoted from full-time status for Season 13, is the latest Bravolebrity to fall victim to fan gossip. On March 30, one fan tweeted a rumor about Goldschneider's husband, Evan Goldschneider. "If everyone knew the truth about Jackie and Evan, I doubt Jackie would feel so entitled to judging other ppl's families/marriages. The cheating rumour is true.. but not just that. Jackie was Evan's 2nd choice. Evan was dating HER SISTER first. It's starting to make sense." The tweet has been liked over 2,000 times. Given the prevalence of outlandish Twitter takes, many housewives skip over such blatant accusations. However, Goldschneider made sure to login and say her piece.
Jackie Goldschneider shuts down rumor that her sister dated her husband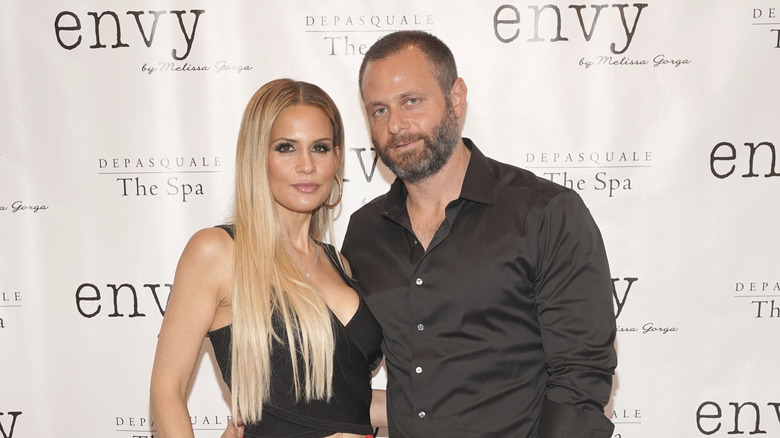 Manny Carabel/Getty Images
Jackie Goldschneider has assured fans that she did not marry her sister's sloppy seconds. "While that sounds like a great story, it is sadly not true," shared Goldschneider in a now-deleted Instagram Story (via Page Six). "If it were true, you would've known about it already because I'm completely open about my life, and because I don't really think it's that embarrassing of a story." She added, "If she dated him in the '90s before I met him in 2003, I actually think that would've been a pretty interesting story. I'm also sure that there would've been some pictures or something, so I couldn't even deny it, but sadly, it is not true." 
Well, at least that's cleared up! Jackie's sister has yet to share her side of the story (if there's even a side to tell) but even if she did, she'd have to jump through hoops to have her voice heard. Even though Jackie spoke passionately about her complicated relationship with her sister during her inaugural season of "RHONJ," which she attempted to mend on camera, their dynamic never actually made it onscreen. Fortunately, Jackie and Evan appear to be staying above the fray. Jackie posted a snapshot of their fun beach day to her Instagram, proving they're not worried about internet gossip. With that said, Jackie did question co-star Danielle Cabral's dynamic with her own estranged sibling. So ... fair game?
Jackie Goldschneider has fielded cheating rumors before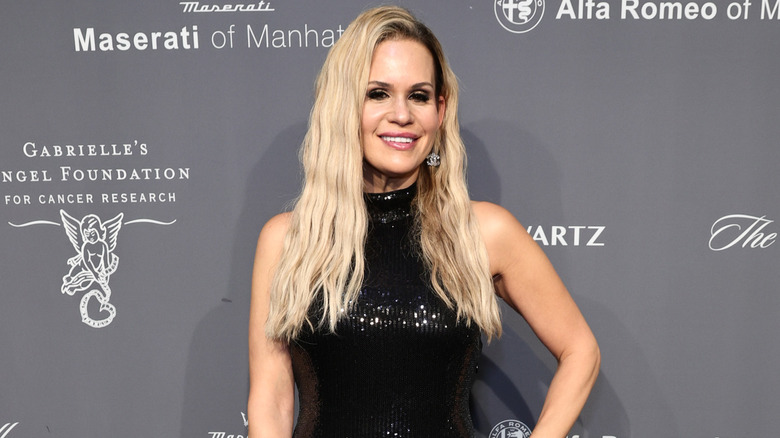 Jamie Mccarthy/Getty Images
At this point, cheating allegations are an unavoidable part of being a housewife. Of course, Jackie Goldschneider is no exception. For years, there have been rumors floating about that her husband, Evan Goldschneider, had betrayed her trust and been unfaithful. The first round came during Season 11 of "RHONJ." According to HollywoodLife, Jackie and Teresa Guidice's volatile feud was fueled by the latter's accusation that Evan had cheated. "Jackie was initially upset because Teresa said Evan was cheating on Jackie," shared a source. "Then, they got together to resolve that, but then, Jackie put gasoline on the fire by digging into Teresa and Teresa's fiery personality took over and things between them got worse."
In 2022, Jackie assured In Touch that everything was great between her and Evan, though they'd prepared her children for what they may hear about their parents in the press. "We both promise them that mommy and daddy love each other so much," said Jackie. "I think that comforts them. But it's the little things that they see when we're not directly directing it toward them. Like, when they see us kiss on the way out the door. They see us holding hands when we're walking. Those little things let them know that mommy and daddy truly love each other."