John Cena Reveals Why He Changed His Mind About Having Kids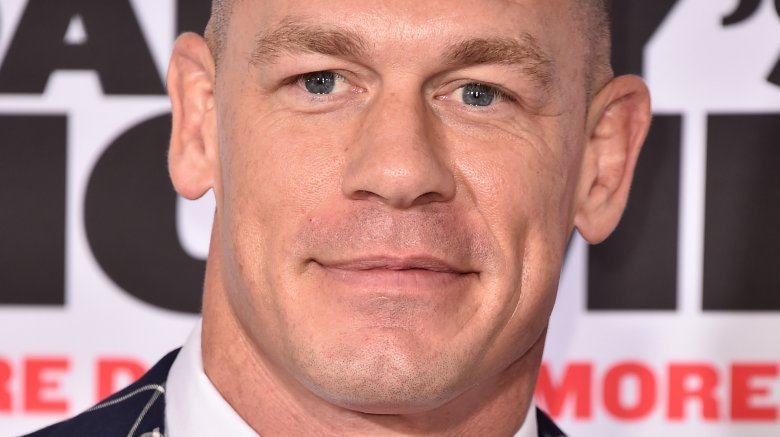 Getty Images
John Cena has had a change of heart.
While speaking with TMZ in Los Angeles on Sunday evening, June 3, 2018, the WWE star opened up about recently changing his mind about having kids.
"Of course I would love to be a dad," he began. "By the way, that's an about-face for me and I realize very much that I have been steadfast in saying that I don't want children, but I'm a little bit older now, wiser."
Cena continued, "At age 18, we say things different [sic] at age 25, at 35. I would love it only because I dedicated my life to my work and now I am realizing that there is life and life exists and it's beautiful and I think part of that is being a parent, so we'll see."
As Nicki Swift previously reported, Cena, 41, and Nikki Bella, 34, announced their breakup after six years together on April 15, 2018 — just three weeks before their wedding. According to reports at the time, the main reason for their split was that the Blockers star did not want to start a family.
However, Cena made headlines weeks later when he professed his love for Bella in a candid Today show interview, during which he disclosed a surprising revelation. "I still love Nicole," he said. "I would still love to marry Nicole. I still would love to have a family with Nicole." For her part, Bella was left "speechless" by the appearance. 
Following recent rumors of their rekindled romance, the Total Bellas star's rep told Entertainment Tonight that the two were working things out. "Nikki Bella and John Cena are working on their relationship and taking it day by day," the rep stated just last week. "They appreciate all of their fans and their continued support."
As for their reconciliation, Cena simply told TMZ this weekend that the pair "talk to each other all the time," adding, "We're best friends." However, when asked if there might be wedding bells chiming in the on-and-off couple's future, he said, "It's something I would like if the situation is right."