What Really Caused Yolanda And Mohamed Hadid's Split (& It Wasn't Joanna Krupa)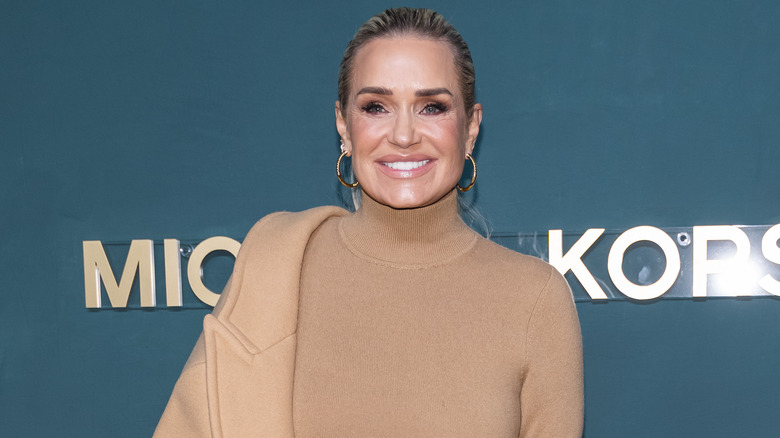 Gotham/Getty Images
It's hard to believe that "The Real Housewives of Beverly Hills" put Yolanda Hadid on the map. Before earning a spot in the series, Yolanda made a name for herself in the modeling world. She also gained fame for her marriages to real estate mogul Mohamed Hadid and later musician David Foster. According to The U.S. Sun, Yolanda and Mohamed got married in 1994, shortly after Mohamed and his first wife, Mary Butler, split. The couple enjoyed six years of marriage before ultimately ending the romance in 2000. During their time together, the pair had three children — Gigi, Bella, and Anwar. 
Yolanda later went on to marry another well-known person, musician David Foster. Yolanda and Foster tied the knot in 2011, and some aspects of the couple's relationship played out on "RHOBH." The pair split in 2015, and Foster faced a lot of backlash for the marriage's demise seeing as though Yolanda battled Lyme disease during that time. "How can I leave a sick woman? The fact of the matter is, that is not the reason why I left," he said in his "David Foster: Off the Record" documentary, according to Us Weekly. "It was for a different reason, which I will never disclose, but it had nothing to do with her being sick."
We may never know the real reason why Yolanda and the musician split, but we do have some insight into what led to the end of her marriage with Mohamed.
Infidelity played a role in Yolanda and Mohamed Hadid's split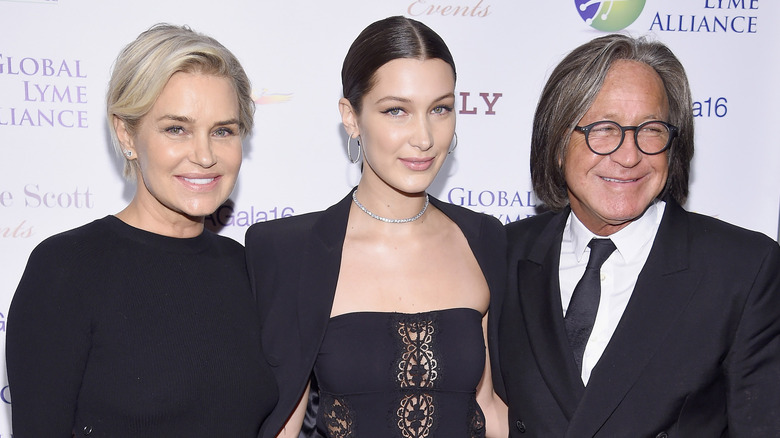 Dimitrios Kambouris/Getty Images
Yolanda Hadid and her ex-husband, Mohamed Hadid, didn't split because of Joanna Krupa, but that doesn't mean that infidelity didn't play a role. The former "Real Housewives of Beverly Hills" star set the record straight on a blog she wrote for Bravo in 2013, when she appeared on the hit show. In the post, Yolanda specifically said that despite tabloid rumors, Krupa did not cause the marital woes with the real estate mogul. "Which leads me to clarify that Joanna Krupa did not cause Mohamed and I's divorce," Yolanda wrote. "Unfortunately infidelity did, but at this point, 12 years later, we have left that negative chapter behind and have moved on to be friends and are united parents to our children." In the post, Yolanda also shared that she feels like the "most honorable" people are the ones who "admit" to their mistakes and "do their best to right the wrongs they have made." 
Some of the claims about an affair between Krupa and Mohamed came to light during an episode of the series when Brandi Glanville accused the real estate mogul of having an affair with "Real Housewives of Miami" star Krupa. "Joanna had sex with Mohamed [while he was still married to Yolanda]," Glanville alleged on the series. "It was one of many affairs. It's not the exact situation. But Mohamed and Yolanda are great now." Oh, the drama!
Yolanda Hadid and Mohamed Hadid are on good terms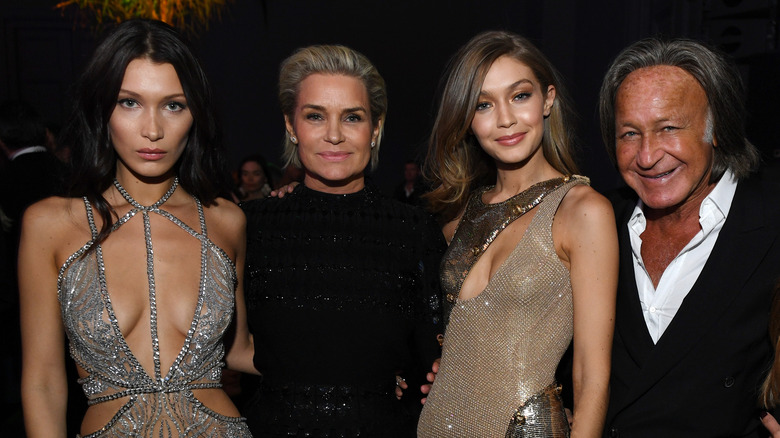 Dimitrios Kambouris/Getty Images
Even though Yolanda Hadid and Mohamed Hadid's relationship did not work out, the pair still share their three children and focus on their co-parenting relationship. Yolanda has not been shy about talking about the topic. "When you divorce, when you have children with somebody, you put your ego aside," the model once told Bravo's The Daily Dish. "This is not about how I feel about my ex-husband. This is about how my children feel, how Mohamed and I make our children feel, because at the end of the day it's about them." She added that they remain "friends" and like to "celebrate the three beautiful human beings that we created together."
Following her split from musician David Foster, Yolanda changed her last name from Foster back to Hadid. According to Bravo, the former reality star explained her reasoning on "Watch What Happens Live" with Andy Cohen. "I never dropped the name 'Hadid' because I have three children by that name, and I asked the kids, you know, 'Should I go back to 'van den Herik'? and they said, 'No, you're our mommy, and we have the same last name,'" she told Cohen of the discussion with her children.
It's safe to say that while there was some drama at the end of their marriage, Yolanda and Mohamed are on better terms these days — and it also helps that they both seem involved in their children's lives.