Khloé Kardashian Gets Closer Than Ever To Spilling The 'T' On Son's Name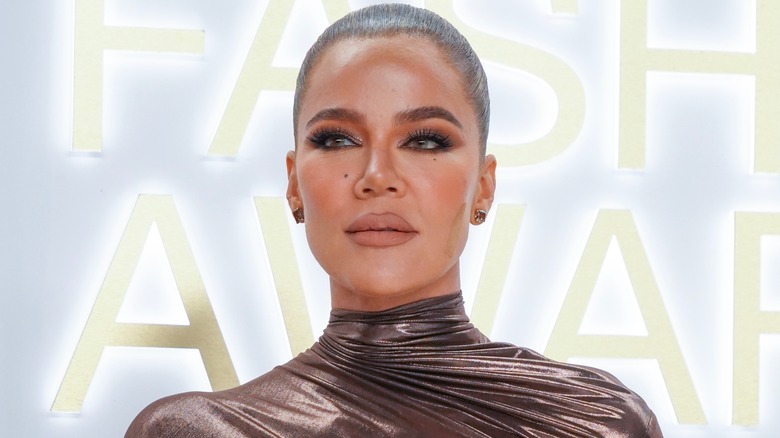 lev radin/Shutterstock
While there are some things that are known about Khloé Kardashian's son, there are still several unknowns. We know that Khloé used a surrogate to carry her second child, something that she didn't do with her daughter. During an appearance on "The Kelly Clarkson Show," the reality star spoke about surrogacy and all that it entailed. "If it wasn't for Kimberly, I definitely don't think I would have been as comfortable. I wouldn't have been aware; I wouldn't have known as much," she told Clarkson, adding that she was a little more of a "control freak" than Kim. "I love my surrogate; she was amazing. But I'm still like, 'I need you sitting next to me all the time. What are you doing? What are you eating?'" she shared.
In August, a rep for Khloe revealed that she and Thompson had welcomed their second child together via surrogate. The star has not shared many posts with the little dude, but in March, she shared his adorable little face with the world via Instagram as she wished Tristan Thompson a happy birthday. "You are truly the best father, brother & uncle. Your love, attention, silly dances, hugs, carpool rides, bed time rituals, the way u show up for them," she wrote. "All of the above means more than you'll ever know to your family of littles." The new baby looked perfectly content in his big sister's arms in the images, but the one thing that Khloé left out again? The baby's name.
Khloé Kardashian teases baby name in interview with Jennifer Hudson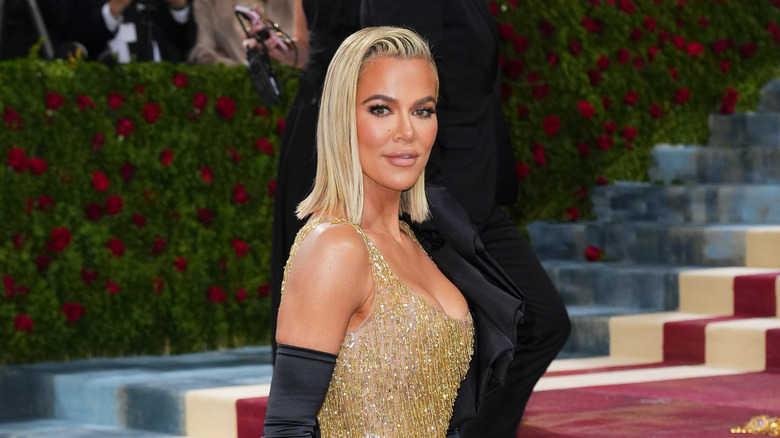 Gotham/Getty Images
Leave it to the Kardashians to keep us on our toes and always keep us guessing. Khloé Kardashian may not quite be ready to fully disclose her son's name to the public, but she's still giving clues. During an appearance on "The Jennifer Hudson Show," Khloé gushed over her son while dropping a little itty bitty hint about his name. "He's 8 months old, and he is a little chunk," she said adding, "I wouldn't have it any other way." Additionally, the Good American co-founder shared that the kiddo's name "will start with a T," but that was it. So, we can only guess what name True Thompson's brother has, but hopefully — it's just a matter of time.
This is not the first time that one of the Kardashians has left fans in the dark over their child's name. After Kylie Jenner finally revealed that she named her son Wolf, she later ended up changing her mind. "FYI Our son's name is not Wolf anymore," she told fans on Instagram in 2022. "We just really didn't feel like it was him. Just wanted to share because I keep seeing Wolf everywhere." In January, Jenner finally revealed what she switched her son's name to in a simple Instagram post that included a series of images of her baby boy. In the caption, she revealed the tot's name — Aire. Take notes, Khloé!