Kim Kardashian Announces Return To Acting With Exciting New Role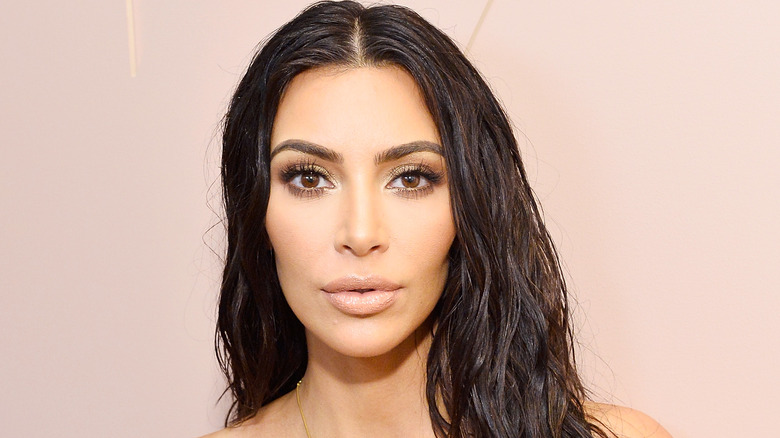 Stefanie Keenan/Getty Images
Given the plethora of hats Kim Kardashian wears, her acting career sometimes falls through the cracks. However, she has an upcoming role that will really test her acting chops.  
Since 2008, Kardashian has appeared in multiple TV and film projects, including "Alligator Boots," "Drop Dead Diva," and "Confessions of a Marriage Counselor." In January 2023, Kardashian's fans learned that she lent her voice to the animated film, "Paw Patrol: The Mighty Movie," which is due out this October. While she believes that doing reality TV is harder than acting, she once remarked that she finds acting difficult as well. "Acting is so hard, and I can't do that," shared the reality star during an episode of "My Next Guest Needs No Introduction." She continued, "But like, that's a character. So, if someone doesn't like that movie and that character, that's okay."
Well, it appears that Kardashian is continuing to push aside any reservations she may have about acting. The mom of four just announced a new role in a rather surprising project. 
Kim Kardashian will appear in American Horror Story
Horror fans, you're in for a treat! Kim Kardashian will appear in Season 12 of "American Horror Story." The beauty mogul announced the news with an Instagram video teasing her and Emma Roberts' appearances in the upcoming season over a super creepy instrumental of "Rock-A-Bye, Baby."
The show's creator and producer, Ryan Murphy, assured The Hollywood Reporter that Kardashian's role would be "fun, stylish, and ultimately terrifying." So far, that's as much as we know about her involvement as her exact arc is being kept under wraps. The gory nature of the popular thriller promises that it'll deviate from Kardashian's past acting roles, which have largely been fictional versions of herself. 
Unfortunately, some fans haven't exactly taken kindly to this news. "Kim? That just killed celebrating that genre of filmmaking for me. I'll always love the earlier seasons though," tweeted one user. Another fan wrote, "It's actually sad to see the decline of this show in real time considering it was once known to be one of the best series before the streaming era hit." Not everyone is upset, however. Writer Myke Thompson tweeted, "I want Scream Queens/AHS: Coven energy back so I'm interested. What if they're like Real Housewives but also serial killers?" Now, there's a plot. In any case, it'll be a few months before the new season is unveiled, leaving plenty of time for people to stew and speculate.