Brody Jenner Is 'Very Disappointed' Caitlyn Jenner Missed His Wedding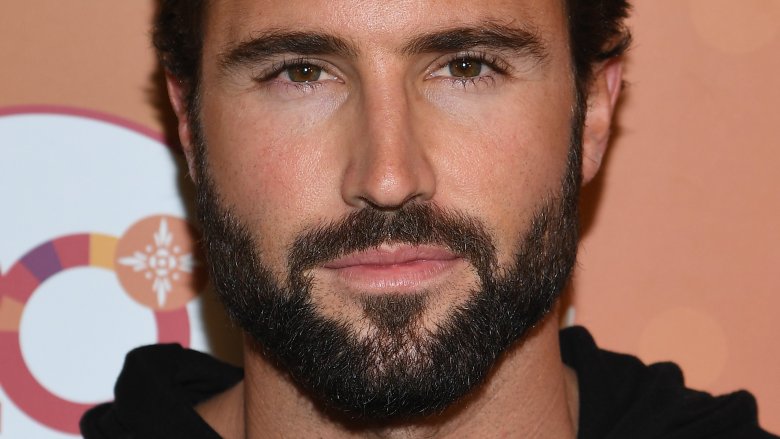 Getty Images
It sounds like Brody Jenner is not happy with a certain member of the Kardashian-Jenner family.
During an Us Weekly exclusive, published on Friday, June 8, 2018, the Hills alum's mom, Linda Thompson, opened up about Caitlyn Jenner missing her son's wedding last weekend.
"[Brody] was very disappointed," Thompson told the magazine. Explaining that it was a "last-minute" cancellation that happened during the "last couple of weeks," she added, "It's something he's come to expect sadly."
However, the noticeable absence didn't ruin the family fun, as Thompson went on to say that the destination wedding "was 10 days of nonstop activity and surfers." She called the ceremony itself "fantastic," noting, "We just had a great time."
As Nicki Swift previously reported, Brody tied the knot with longtime girlfriend Kaitlynn Carter at the Nihi Sumba resort in Indonesia on Saturday, June 2. Roughly 50 guests made the trip, including Brody's older brother, Brandon. However, Caitlyn instead attended a work engagement at an HIV/AIDS fundraiser in Vienna, Austria the night before.
At the time, an Entertainment Tonight source claimed that the former Olympian, who previously attended Carter's bridal shower in March, was planning to throw a party in celebration of the newlyweds' nuptials once they returned home to Los Angeles. While the party will go on after the couple's honeymoon in the Maldives, Thompson told Us Weekly, "But I'm giving it. Caitlyn's not. I thought, 'Oh, that's interesting.'"
When asked if the I Am Cait alum will go, she simply said, "I don't know. We'll see. I guess. Unless work comes up or something." 
Meanwhile, Brody's half-sisters, Kendall and Kylie Jenner, were also no-shows at his wedding. While they both apparently neglected to RSVP to the big day, Thompson said they'll "hopefully" be able to go to the second celebration. "I'm sure they'll be invited," she said.
Jenner, 34, and Carter, 29, have been romantically linked since 2014. The reality TV star proposed to his blogger girlfriend in May 2016 during a trip to the same resort on Nihi Sumba. While speaking with People just ahead of their wedding, the pair opened up about the life they've built together over the last four years. "Hopefully not too much changes," Jenner said. "But having the ring and the commitment, that's really exciting."