Jana Kramer Names Brody Jenner As Her 'Absolute Worst' Date Ever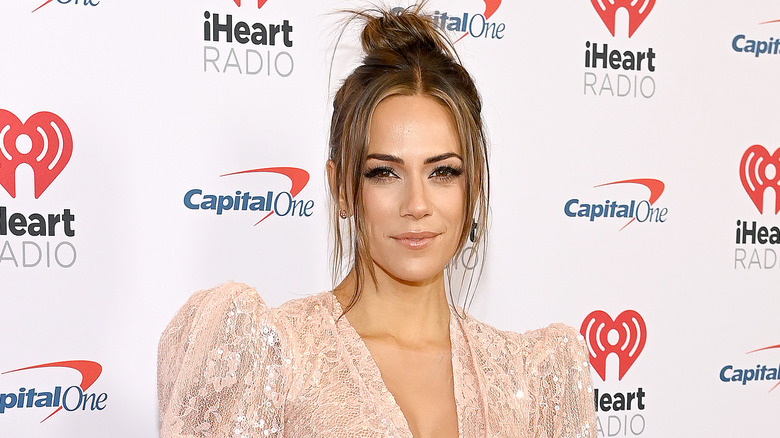 Dave Kotinsky/Getty Images
Special congratulations are in order for television personality turned celebrity disc jockey, Brody Jenner! If they're giving out superlatives for the "absolute worst" date ever, he's officially in the running — at least as far as Jana Kramer is concerned. 
As you may recall, Jenner is expecting a little bundle of joy with his girlfriend, Tia Blanco. "Our little angel is on their way," the couple penned in a joint Instagram post along with a clip of an ultrasound on January 1. Prior to settling down with Blanco, however, Jenner had been linked to a bevy of famous beauties — including actor and country music singer Jana Kramer. 
The story goes that Jenner and Kramer were set up on a blind date. Sadly, however, the pairing proved to be anything but a match made in heaven. But why was the date so terrible? The answer may or may not surprise you... 
Jana Kramer and Brody Jenner didn't vibe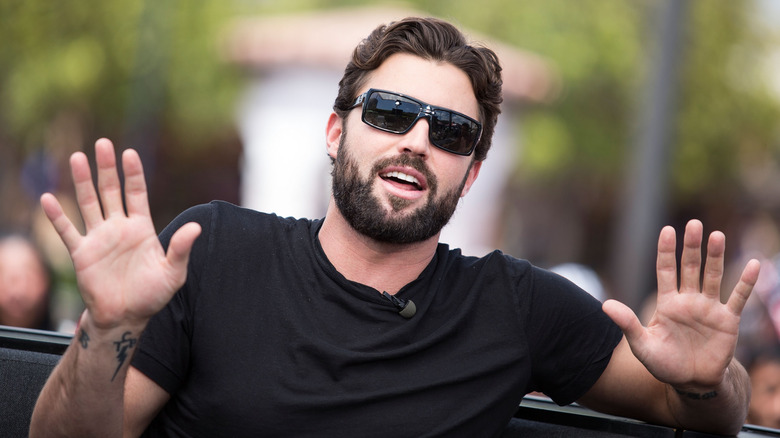 Vincent Sandoval/Getty Images
Jana Kramer got candid about Brody Jenner during the April 10 episode of her "Whine Down with Jana Kramer" podcast. "I was maybe 24. I mean, a long, long time ago. We were at some club on Sunset," she recalled to her guest, "The Hills" alum and mother of two Heidi Montag. "So we're at this dinner, and it was like the worst ... It was the worst blind date ever with me and Brody. Like the absolute worst. And the worst thing about it was that probably one of my most embarrassing moments was that night because we were not vibing at all," Kramer confessed about the disaster date.
Alas, things got worse when Kramer tried to hightail it out of the date. "He said something to me, and I was like, 'That's it, I'm leaving.' But there were mirrors. There were mirrors on the walls," she remembered. "Little do I know, the exit sign walks me right in. It was the reflection because it's all a f***ing mirror. So I slam right into the mirror," the "Circles" crooner revealed.
Sadly, Kramer is no stranger to awkward dates. In November 2022, Kramer revealed on another podcast episode that she briefly dated People's Sexiest Man Alive, Chris Evans. According to Kramer, the pair's last interaction was him going into the bathroom right after she had "just went with asparagus pee." She added, "In the morning I did the asparagus walk of shame out of his house." YIKES.