Helen Hunt Was With Ex Matthew Carnahan For 16 Years (& Their Split Was Messy)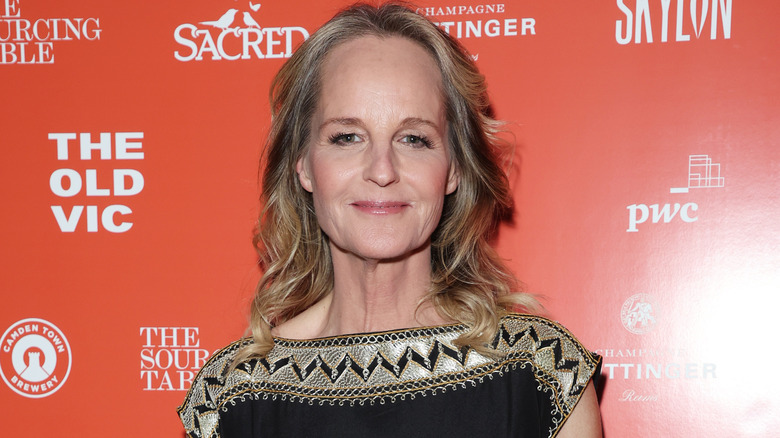 David M. Benett/Getty Images
Helen Hunt — who fans will likely remember as Jamie Buchman on "Mad About You" — married in 1999, the same year the classic comedy went off the air. However, Hunt's marriage to Hank Azaria didn't last nearly as long as the show's 7-year run. Hunt and Azaria divorced after just over a year together. Since then, Hunt has sported a bare ring finger, but that doesn't mean she hasn't had love in her life. Hunt immediately started a relationship with famed producer Matthew Carnahan.
Given Hunt's notoriously low-key nature, she's never spoken on the record about her failed marriage or her lengthy relationship with Carnahan. But not even the most private of celebs can keep all of their relationship deets out of the public eye. According to multiple reports, Hunt quickly moved on from Azaria, getting with Carnahan in 2001. The famous pair had one child together: a girl named Makena' lei Gordon Carnahan, who was born in May 2004. Unfortunately, Hunt and Carnahan parted ways in 2017, and from the sound of things, they definitely didn't have a clean break.
Helen Hunt couldn't trust Matthew Carnahan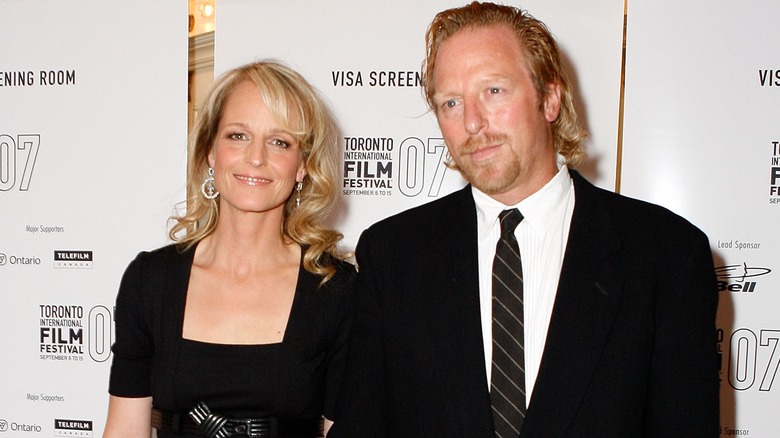 Philip Cheung/Getty Images
Helen Hunt and Michael Carnahan managed to survive the length of their relationship without any embarrassing public scandals. But new details surrounding their 2017 breakup suggest that they weren't on great terms in real life. "The breakup was very messy," a source shared with InTouch. "[Helen] was convinced Matthew had strayed. She had been suspicious for a long time that something was wrong. But he insisted he didn't betray her." According to E! News, the couple broke up prior to the official announcement. "[Helen] has been split up with Matthew for several months," shared an anonymous source. "They had a rocky relationship and many offs and ons over the years. They stayed together as long as they did because of their daughter."
And even though every report suggests that Hunt was the one to end things, she didn't take the breakup very well, according to the National Enquirer. "Helen can't let go of what she perceived as Matthew's betrayal," shared an insider. "She's been bad-mouthing him to all their friends in the hopes that he'll have less time with Makena." They also claimed that Hunt's mom was "trying to talk some sense into her daughter." With that said, Hunt and Carnahan were, along with their daughter, photographed out at the beachthe same week their breakup was announced, proving that they can put their hard feelings aside for their family.
Helen Hunt hasn't given up on love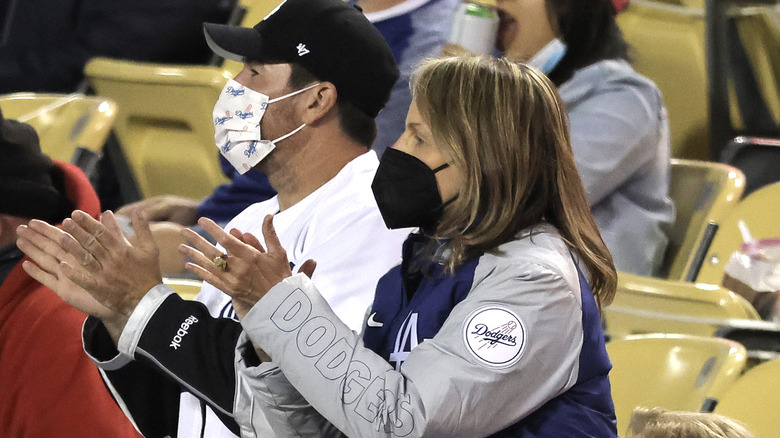 Michael Owens/Getty Images
Sixteen years is a long time to devote to a relationship that didn't work out. However, Helen Hunt hasn't let her breakup ruin her quest for love. According to Closer Weekly, Hunt is currently in a relationship with Steven Tepper. "Helen and Steven are definitely an item," a source told the outlet. "She's really into him and hopes it works out, that's why she's not going public with it just yet." Fortunately, Hunt's daughter is supportive. "Steven spent Thanksgiving with Helen and her family," an insider told Closer Weekly in another report. "Her daughter, Makena, [is] a real daddy's girl, she adores her father Matthew [Carnahan], but she thinks Steven is cool and she loves that he makes her mom happy."
All that is well and good, of course, but you probably shouldn't expect to hear Hunt gush about her relationship, as she does not want the attention. During an interview with The Guardian (via Journal Star), Hunt shared that she isn't a fan of fame. "There were a couple of years when I was a little spooked," said Hunt. "I was afraid that I could never unring that bell. I just became very boring."