The Real Reason Helen Hunt And Hank Azaria Got Divorced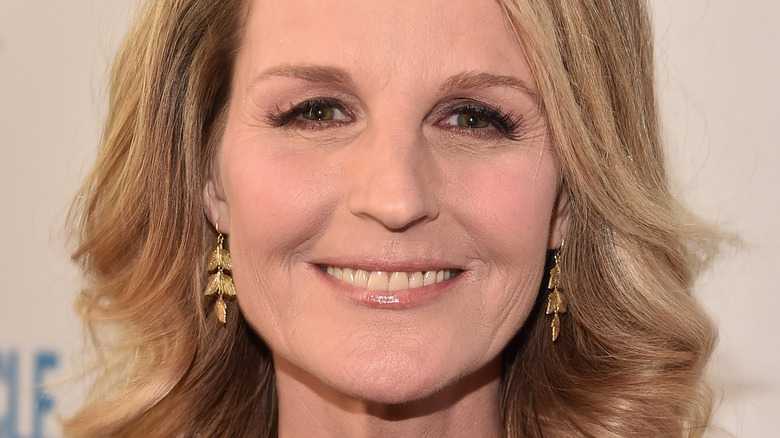 Alberto E. Rodriguez/Getty Images
Sadly, lasting love stories in Hollywood are hard to find off-screen. While there are plenty of famous couples who have walked down the aisle, there are not many who have remained married for an extended period of time. Take Helen Hunt and Hank Azaria. At the time of their marriage in 1999, they were two of the hottest names in the industry. In the '90s, Hunt starred in a Blockbuster hits like "Twister" and "As Good as it Gets." She also appeared in the television smash, "Mad About You" (via IMDb). In turn, Azaria was quite the Hollywood star in his own right, with credits like "The Birdcage" and "Mystery Men" (per IMDb).
According to ABC News, Azaria, and Hunt dated "for years" time before tying the knot. Their relationship began in 1994, but it wasn't until five years later — in 1999 — that they wed in a Jewish ceremony. Just 17 months after the pair said "I do" and stomped the glass, their relationship was over. Hunt's publicist released a statement (via Hollywood.com), sharing that the split was a "decision they came to together." The publicist also shared that "they remain good friends." The decision came as a shock to several, but at the time, Hunt revealed that the pair had been living separately for six months before the news was made public, per ABC News.
So what exactly led to the downfall of these Hollywood A-listers? Keep scrolling to find out.
Jealously played a role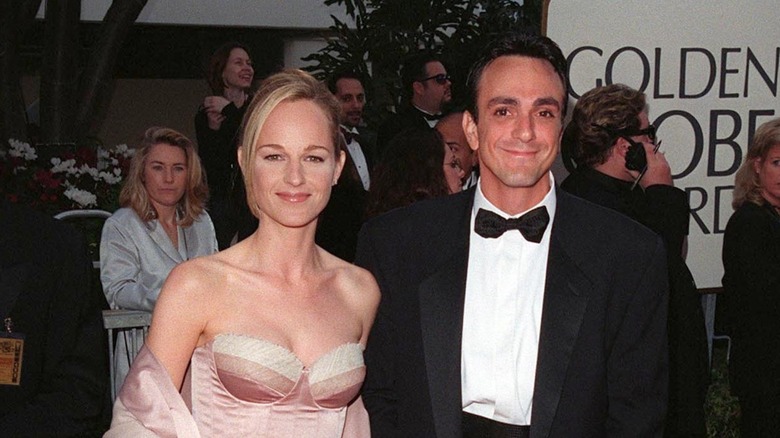 Shutterstock
As the saying goes, all good things must come to an end. That was certainly the case with Helen Hunt and Hank Azaria's marriage. The pair seemed to be a great match, but obviously, things were not as they appeared, seeing as their marriage lasted for just 17 months. Initially, the couple remained quiet on the split, but Azaria has since opened up about the downfall. When asked by Andy Cohen on Radio Andy in 2017 if being married to someone who had enormous success was a problem, Azaria stated that it was. "Absolutely, very difficult. It makes the degree of difficulty in the relationship and your own career go way up. I mean, when your wife is Helen Hunt and your best friend is Matthew Perry. Uh, what was this, 15 years ago — I mean, that's some pressure," he shared. He then noted that he did feel "jealous." 
In 2013, Azaria also opened up about the divorce on Larry King Now, sharing that the press was another tough aspect of his divorce. "It was annoying as hell. I mean, you know, I guess, relatively, as celebrity divorces go, it wasn't too bad. But yeah, you know, it's one of the saddest times of your life and it's, some of it anyway, being enacted on, in magazines and on TV," he shared. 
Hunt has remained quiet on the divorce, as she is with most aspects of her personal life.