Meghan Markle's Former Friend Names Who She'll Hurt Most With Royally 'Selfish' Coronation Absence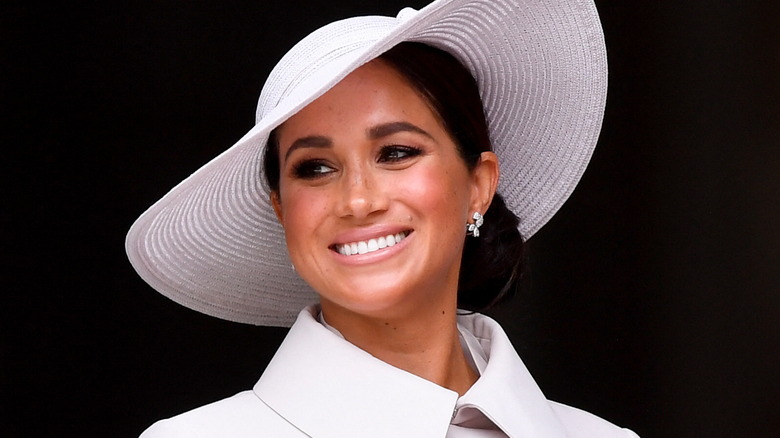 Wpa Pool/Getty Images
King Charles will become the oldest monarch in British history to be crowned at Westminster Abbey on May 6 — but not everyone in the family will be there to witness history in the making. Though Prince Harry is traveling to the UK for his father's coronation, "The Duchess of Sussex will remain in California with Prince Archie and Princess Lilibet," a palace spokesperson told Page Six. Prince Harry and Meghan Markle's oldest son Archie turns 4 on May 6, but Meghan's reasoning goes beyond that. The December release of the couple's Netflix docuseries, coupled with Harry's bombshell memoir "Spare," means that tensions between the Sussexes and the royals have never been higher.
For some of the family, Meghan's absence at the coronation will be a relief. "It would have been particularly uncomfortable for [Prince William's wife] Kate [Middleton]," a source dished to the Daily Mail. In the upcoming book "Our King," the Princess of Wales calls her appearance with Prince Harry and Meghan at the late Queen Elizabeth II's funeral "one of the hardest things she'd ever had to do," because of the "ill-feeling" between all parties. So, you can imagine that another public event with Meghan might not be a happy occasion.
And what about King Charles? It's hard to believe that Charles walked Meghan down the aisle at her wedding five years ago, and that she won't even be present for the biggest occasion of his life. But Charles isn't the one most likely to be hurt by Meghan's decision.
Lizzie Cundy believes the decision will negatively impact Lilibet and Archie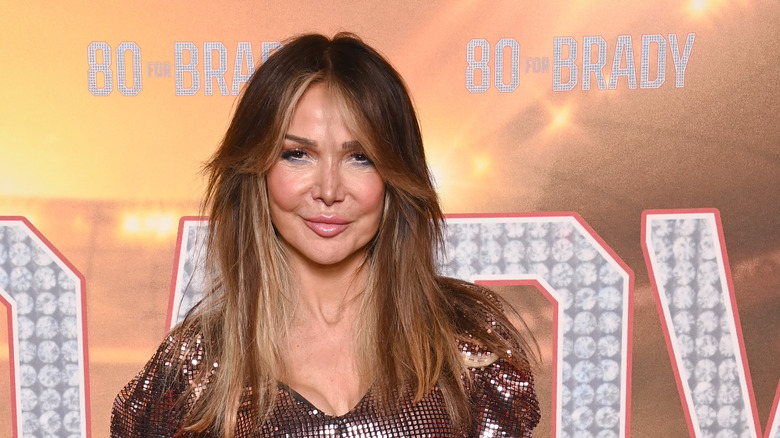 Dave J Hogan/Getty Images
Plenty of people have dragged Meghan Markle for being a no-show at King Charles' coronation, including Meghan's former friend, Lizzie Cundy. Cundy, who first met Meghan at a charity event in 2013, slammed the Duchess of Sussex for putting her own priorities above those of her children. "I think it's a travesty that Lilibet and Archie are not going to be at their grandfather's coronation," she told the Mirror. "What will Harry and Meghan say to them when they're older? When they say, 'Why weren't we there at the most historical moment in British history? Why weren't we on that balcony?'" Cundy added. The TV personality went on to say that she believes Meghan is afraid of getting booed, and would rather not put herself in a difficult position.
However, sources close to Prince Harry and Meghan told Page Six that Meghan's decision is the result of careful consideration. "[She and Harry] had to make a decision that felt genuine and authentic, especially after everything that has been said and all the things that have gone down," an insider said. "The words that Harry and Meghan have said about the importance of their family are lining up with their actions." Previously, Meghan has been vocal about the trauma she experienced during her time within the royal family. Her absence at the coronation is simply another way that she's prioritizing her nuclear family, at the expense of the British monarchy.