Erika Jayne's Ex-Husband Tom Girardi Had Hollywood Roots Even Before RHOBH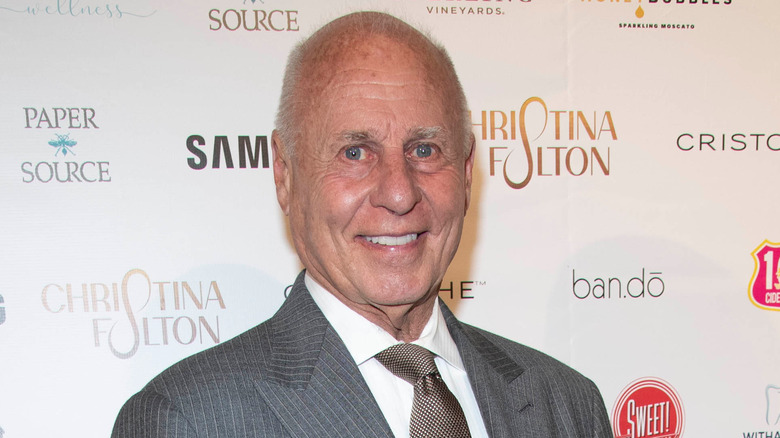 Eugene Powers/Shutterstock
Disgraced lawyer Tom Girardi, the ex-husband of "The Real Housewives of Beverly Hills" star Erika Jayne, has a coincidental connection to Hollywood from long before his public controversies thrust his name into turmoil.
To recap, Girardi has been enthralled in legal issues due to his alleged involvement in embezzling millions of dollars from damages he won for victims of a plane crash that took place in 2018. After the lawsuit was brought against her husband in 2020, Jayne decided to file for divorce after 20 years of marriage. In February 2023, Girardi was formally indicted by grand juries in Los Angeles and Chicago, accusing him of wire fraud and stealing over $18 million from the tragedy's victims. As of February, the former lawyer has been housed in an assisted living facility, while Jayne continues to seemingly make her living from being on "RHOBH," as reported by the Daily Mail.
Before the rumblings of his legal trouble, Girardi rarely appeared in front of the "RHOBH" cameras. One of the few times he did, audiences learned about the wild story of how he's connected to an old Hollywood star.
Tom Girardi's nostalgic story about actor John Wayne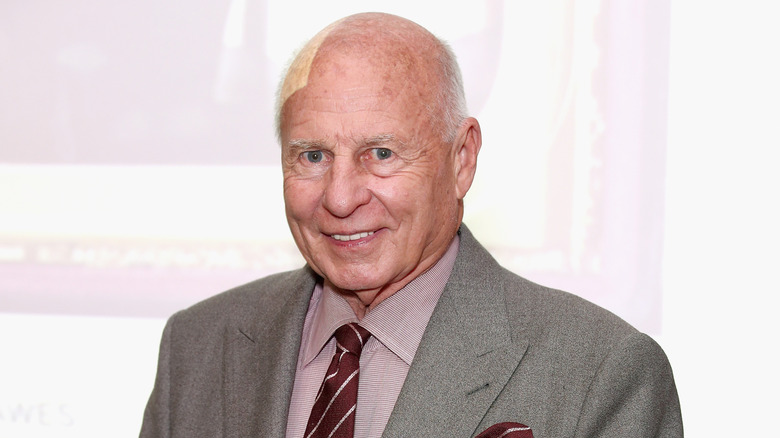 Joe Scarnici/Getty Images
When reality personality Erika Jayne joined "The Real Housewives of Beverly Hills" back in Season 6, Tom Girardi occasionally accompanied his then-wife for dinner parties and other cast celebrations. In the Season 10 episode titled "Read Between the Signs" — which was filmed and aired shortly before Girardi's alleged misconduct came to light — Jayne hosted an astrology party with all her fellow Beverly Hills ladies attending. The lawyer joined the festivities, telling a remarkable story about one of Hollywood's original leading men, John Wayne. It turns out the 83-year-old actually attended high school with the actor's son, Pat Wayne.
"We had grad night [at Pat's place] from high school, and we're drinking beer," Girardi recounted during the episode. "About one in the morning, in comes this big guy, John Wayne." The then-starstruck teen recalled the OG cowboy yelling, "'What the h**l is going on?'" before letting them be. "RHOBH" star Lisa Rinna remarked that this was a "true Hollywood" tale.
It seems that Girardi was a fan of the "Stagecoach" actor, as evidenced by the signed photo of John that was found after his law office, Girardi & Keese, was put up for auction. After practicing law and living in Los Angeles for decades, much of Girardi's life is intertwined with the City of Angels.
Tom Girardi's legal power was concentrated in Los Angeles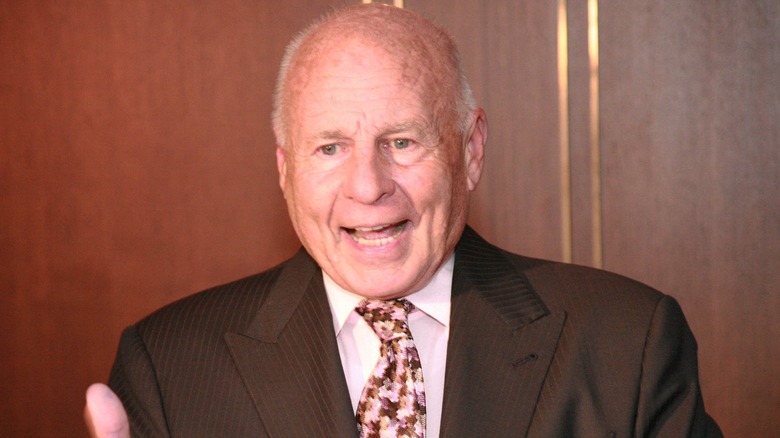 Jim Steinfeldt/Getty Images
Once having the wealth to study and travel around the world, Tom Girardi's home base was Los Angeles for a large portion of his life. As a young lad, he attended the all-boys Catholic school, Loyola High School, located near downtown Los Angeles. All the way back in 1965, he founded his own firm, Girardi & Keese, in an office in the same downtown area. In 2003, the California Lawyers Association inducted the now-disgraced lawyer into the Trial Lawyer Hall of Fame. It was later revealed that Girardi gave an investigator from the California State Bar over $1 million in gifts in an alleged effort to sway his investigation.
Don't forget that the 2000 film "Erin Brockovich," starring Julia Roberts, is based on the case Girdardi and his firm helped the real-life Brockovich prosecute in 1993. Further, Girardi met his longtime wife, Erika Jayne, while she was working as a cocktail waitress at the now-defunct West Hollywood restaurant Chasen's. The couple decided to reside in nearby Pasadena in their famously gaudy 1.7-acre mansion property, which was later seized during the lawyer's later bankruptcy issues.