Messy Details About Christina Hall And Ant Anstead's Custody Battle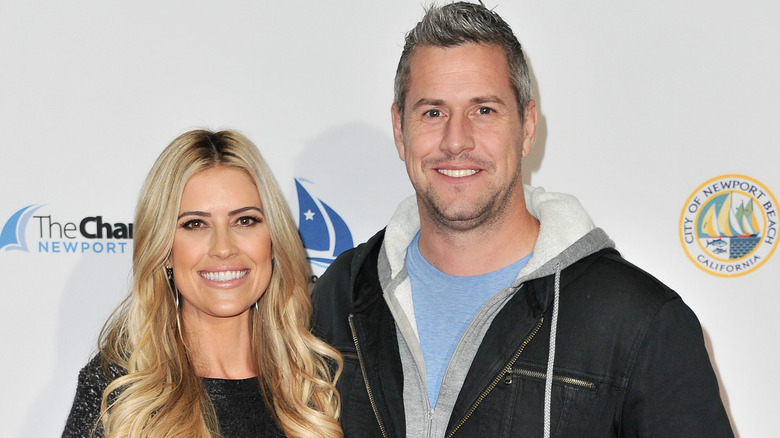 Allen Berezovsky/Getty Images
No one had anticipated that Christina Hall and Ant Anstead would end up splitting when they struck up a romance, much less go head-to-head in a custody battle that caused a media storm.
When they first got together, the "Flip or Flop" star didn't shy away from revealing that Anstead was her dream guy. "He's so down-to-earth, and we have so much in common," she told People. "We basically do the same thing, so he gets what my world is like, and he's just rolled with the punches and handled everything so well." The British personality thought the same of his then-girlfriend, writing on Instagram on their 6th month anniversary that he's "loved every second I spend with her." It wasn't surprising that they tied the knot rather quickly, exchanging "I Do's" in an intimate ceremony within months of meeting. The following year, they announced that they were welcoming a son together, but the year after that, they called it quits. Per Anstead, it was not a mutual decision; It was one Hall had made. "I think everybody knows this was not my decision," he shared with the same outlet. "It really hit me hard... If you ask anybody that knows me properly, they know that I give myself fully. I had so much love for her."
But while the split wasn't 100% amicable, fans thought the divorce would still go without a hitch since they share a kid. However, things took a downturn when Anstead decided to file for full custody of their son, Hudson.
Ant Anstead accused Christina Hall of exploiting their son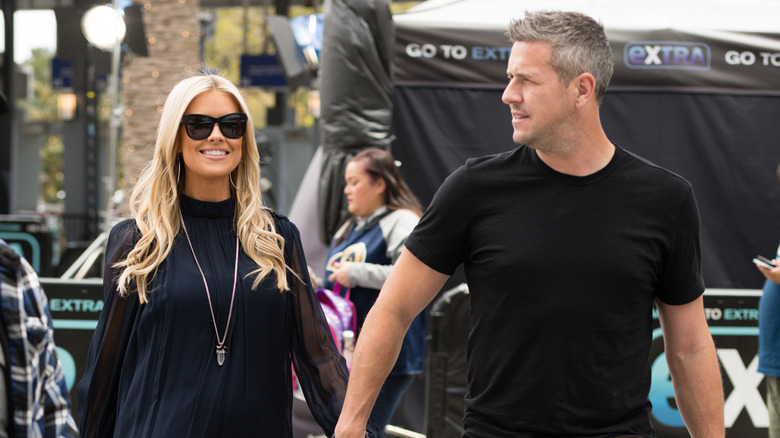 Noel Vasquez/Getty Images
Ant Anstead blindsided his ex-wife Christina Hall when he requested full custody of their son, Hudson, after initially agreeing to a co-parenting setup. In documents obtained by ET, Anstead claimed that Hall does not have their son's best interest at heart, accusing her of being a negligent parent. She allegedly let him contract COVID-19, subjected him to situations that resulted in extreme sunburn, and failed to look after his wellbeing by refusing to carry an Epi-pen for his allergies. Anstead also claimed that Hall barely spent time with Hudson, and in the little time she does, she chooses to "exploit" him on social media.
Hall, for her part, denied all claims her ex had made. "What Ant is doing deeply saddens me. If this was really about Hudson, as he says, this should have been handled privately," she told People. She also denied taking advantage of Hudson in the name of content, clarifying that whatever she's filmed with her son present was done "organically." In her court filing, she wrote, "I have all the footage and they were all fun activities that he enjoyed doing, such as playing with toys or making cookies. These were organic moments in Hudson's eyes. Nothing was forced."
The "Christina on the Coast" star also claimed that Anstead was only flinging all these accusations at her to drag her name through the mud. "Ant instead chose to tarnish my good name with knowingly false allegations," she said.
Ant Anstead and Christina Hall eventually reached a settlement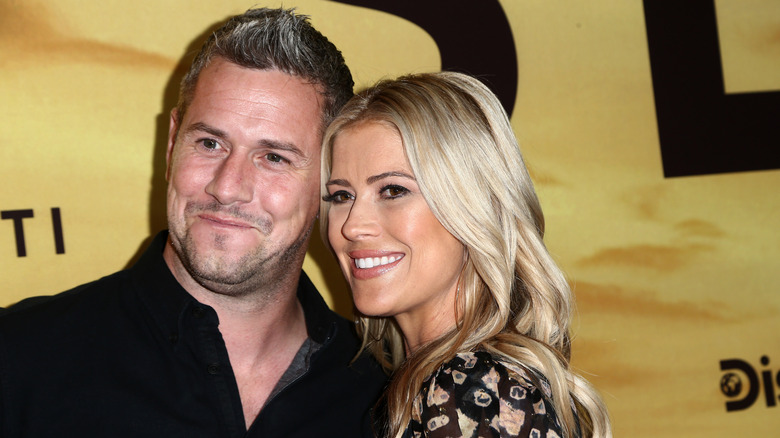 Tommaso Boddi/Getty Images
After much back and forth, Ant Anstead and Christina Hall eventually learned to set their differences aside for their son and reached a settlement to avoid taking things to court. Court documents obtained by Us Weekly noted that the former couple would "continue to have joint legal and joint physical custody," with Hudson dividing his time — including holidays — between his two parents. He would have to spend Christmas, Thanksgiving, Halloween, Easter Sunday, and Independence Day alternatively between Anstead and Hall.
It all worked out in the end, with Anstead telling People that he feels as though he's in a "very privileged co-parenting existence" with his kids and ex-partners. "All my co-parenting friends covet my relationship, because I almost have the best of both worlds. All these people are navigating alternate weekends and they're working their lives around kids," he shared, noting that he has the best relationship with his kids, especially the two older ones. "They're amazing humans. It's weird because we have such an open, communicative relationship. Talk about everything. I think that's the key."