How Did Ant Anstead And Christina Haack Meet?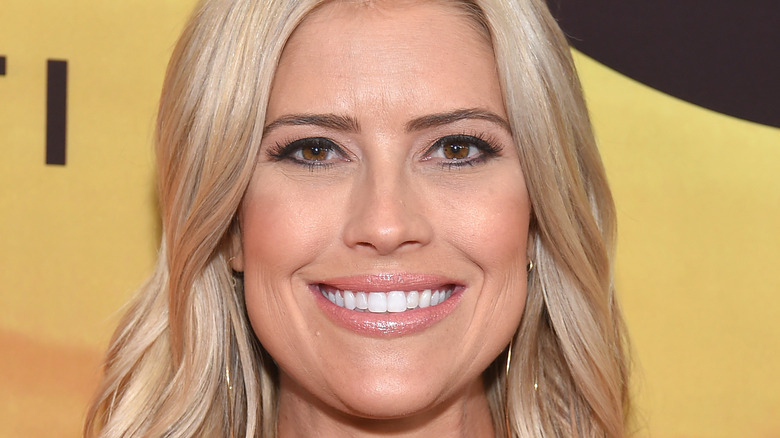 Shutterstock
When reality TV stars Ant Anstead and Christina Haack met and started dating, their relationship seemed like a fairy tale. But the reality TV couple split after just two years of marriage. Only Ant and Christina truly know why their marriage ended, but some readers are curious about how Ant and Christina met.
According to People, Christina and Ant let the world know about their split in September 2020. Naturally, the reality TV couple announced their divorce on Instagram. In a now-deleted Instagram post, Christina wrote, "Ant and I have made the difficult decision to separate. We are grateful for each other and as always, our children will remain our priority. We appreciate your support and ask for privacy for us and our family as we navigate the future." Christina eventually deleted her original Instagram that followed her life when she was married to fellow HGTV star Tarek El Moussa and Ant. Christina changed her name to back to Haack, her maiden name, in April 2021 and created a new Instagram account.
That's how the relationship ended, but how did it begin? We've discovered the true story of how the "Flip or Flop" star and the star of "Wheeler Dealers" first met. Keep reading to learn more.
Ant Anstead and Christina Haack had a pretty typical first meeting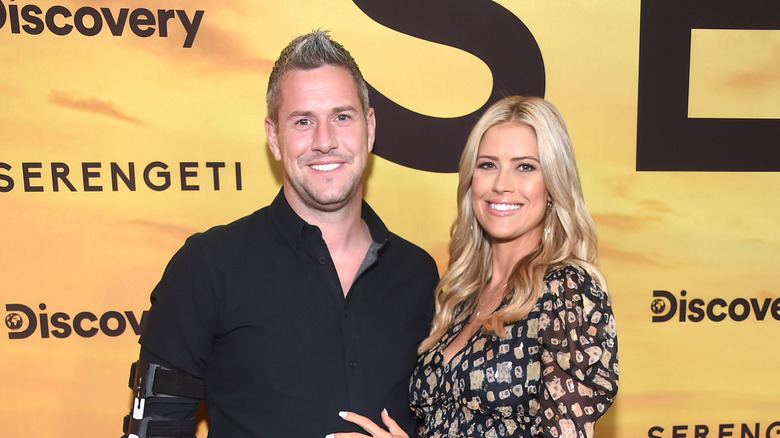 Shutterstock
Christina Anstead, now Christina Haack, met Ant Anstead through a mutual friend. According to People, the "Christina on the Coast" star and Ant met "at the end of 2017." The outlet reported the couple announced their relationship in January 2018 on Instagram, noting that the two reality stars had kept their romance "under the radar for a few months" before becoming Instagram official. According to Cheat Sheet, Christina wrote in a since-deleted Instagram post that they met "through a mutual friend" and deemed it "#Fate."
A 2018 House Beautiful article revealed some sweet moments from the early part of Christina and Ant's relationship. In a now-deleted Instagram post, Christina wrote, "A year ago today @ant_anstead called me for the first time and we spoke for 29 mins two days later while he was at Sema he FaceTimed me (I was thinking who FaceTimes) anyways I answered and we spoke for 2.5 hours ... two days later we met for the first time and we've been inseparable ever since. #FATE."
Ant and Christina appeared to blend their families successfully. Christina shares daughter Taylor and son Brayden with her ex-husband and "Flip or Flop" co-star Tarek El Moussa, while Ant's teenagers Amelie and Archie live in the UK with his ex-wife, Louise Anstead, but the four children seemed close. Ant and Christina also welcomed son Hudson London Anstead in September 2019, and they became a family of seven.
Did Ant Anstead and Christina Haack's romance move too fast?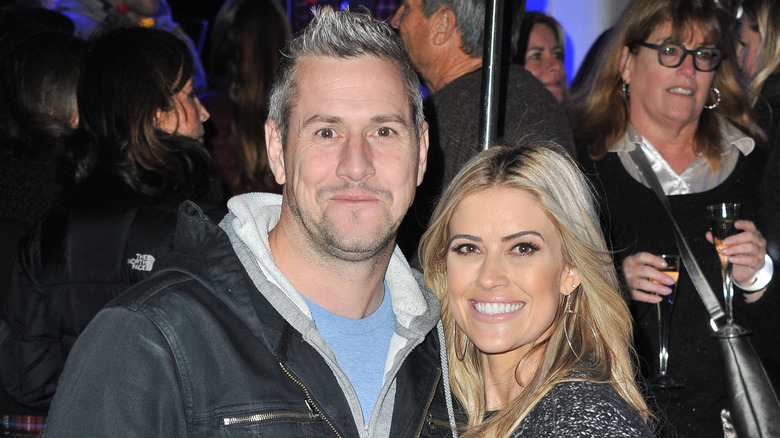 Allen Berezovsky/Getty Images
HGTV star Christina Haack's love story with Ant Anstead was a whirlwind. The reality TV stars' relationship lasted just three years from the time they met to the day Christina filed for divorce. Their storybook romance turned into a wild ride once they were married, as their busy life together became more complicated.
According to House Beautiful, Ant and Christina married in December 2018, took their kids on their honeymoon in January 2019, and announced Christina's pregnancy in March 2019! Ant and the "Christina on the Coast" star welcomed son Hudson in September 2019. In addition to juggling three reality TV shows between them, the couple managed co-parenting teenagers in another country and they were remodeling their home in Orange County. Even for a couple used to juggling many balls, Ant and Christina's fast-moving romance appeared to hit a wall once they got married. Looking back at all the challenges Ant and Christina faced, it's not surprising that the marriage suffered.
One person not surprised that Ant and Christina's relationship didn't last? Her ex-husband, "Flip or Flop" co-star Tarek El Moussa. A source close to the reality TV star and real estate investor told US Weekly in September 2020 that Tarek "did not think that Christina and Ant would last." Apparently, he was correct.